What do you put inside a household planner to help you manage the day to day without going crazy? Here are the planning pages that make a great household notebook.
My notebook, or household planner, is like my brain on paper. I have tried different systems over the years and even gone digital with some things. Hello, contacts in my phone, thank you for saving me from copying over my address book over the last few years.
I still enjoy paper for other things. I create a large to do list of my work projects each week so that I can see everything in one place. I jot down my meal plan each week so that the kids can easily access it. And, I keep a household planner, complete with a weekly schedule, or time budget.
Over the years, I've tried new things, experimented, and adapted to new and better ways of keeping a household planner and getting myself organized.
In 2010, I first shared the planning pages from my ebook, Organizing Life as MOM. OLAM, as I call it, is a complete handbook for creating a household planner. It provides the rationale, instruction, and printable pages to put together a customized household planner that fits you to a T.
You can buy the 2016-2017 edition of OLAM here for $9. You can also buy replacement calendar pages, a homeschool add-on, and a blogging add-on.
Currently I'm using the Print & Go Planner, pictured above. I developed the P&G last summer when I found myself wanting a simple, streamlined household planner that was easy to get me moving in the right direction. Here's what it looks like: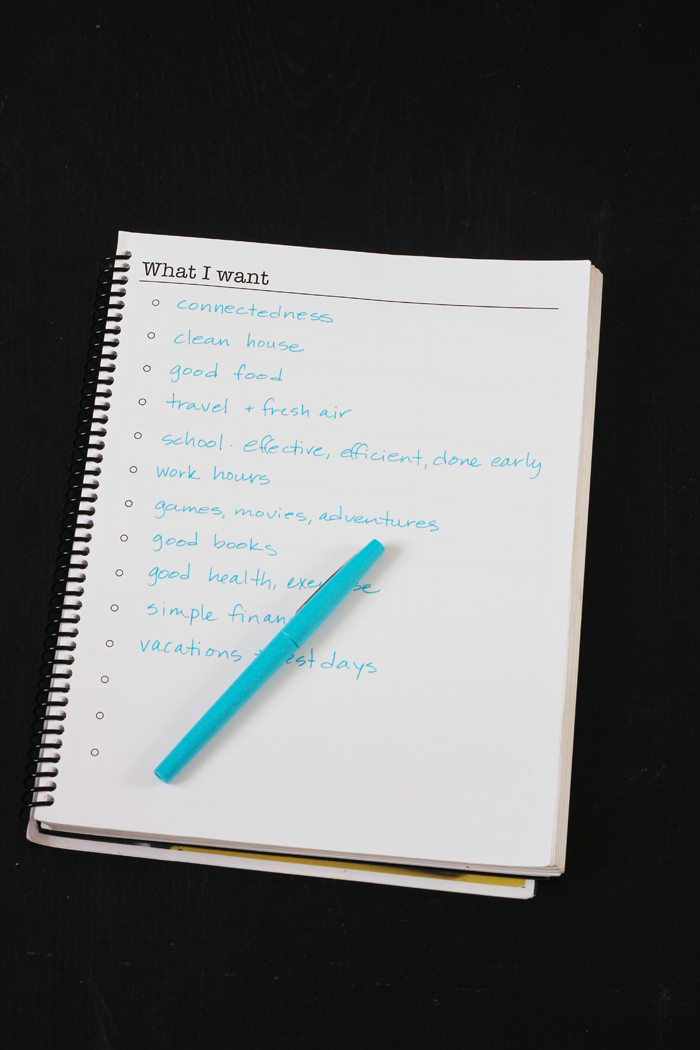 My Household Planner Revealed!
Years ago I realized that in order to work really well for me, my household notebook needed to be spiral bound. I realize that for some this might seem wasteful because it's a consumable product instead of a reusable one. But I actually use this planner, whereas I have shelves of abandoned binders that didn't work for me.
What I love about the spiral-bound planner:

It's compact. Since it's spiral bound, it can fold back on itself and take up very little space on the countertop. This makes me more likely to have it handy, to write in it, to carry it around the house with me.
It's highly portable. Due to its compact nature, it's pretty easy for me to tuck it into a tote bag and take it along to the doctor's office, on errands, or on trips.
It's easier to write in. I love the ease of a spiral notebook and how it doesn't interfere in writing in the same way that those three rings do.
This is what works for me. Maybe it will work for you, too. If not, explore your options. Binders and clipboards work for a lot of people.
I struggled for years to find a planner and accompanying checklists that would help me do my work. I've seen some good ones, but, I still found myself making up my own forms on the computer, tailoring my worksheets to fit my daily life. As you'll see, I'm a little OCD in that I like to check off things to feel productive and I need to see a lot of detail in writing, otherwise I drift to things not on my "to do" list.
Today I thought I'd spill my guts. Or at least the guts of my notebook. Here are some of the things I've included in my planner:
What I want (pictured above)
Not too long ago, I realized that I needed to be clear about my dreams and vision for my home and family if I were going to be productive and achieve any goals. Writing down that "What I want" vision in my notebook reminds me what I'm working for, namely connectedness, cleanliness, good food, fresh air, etc.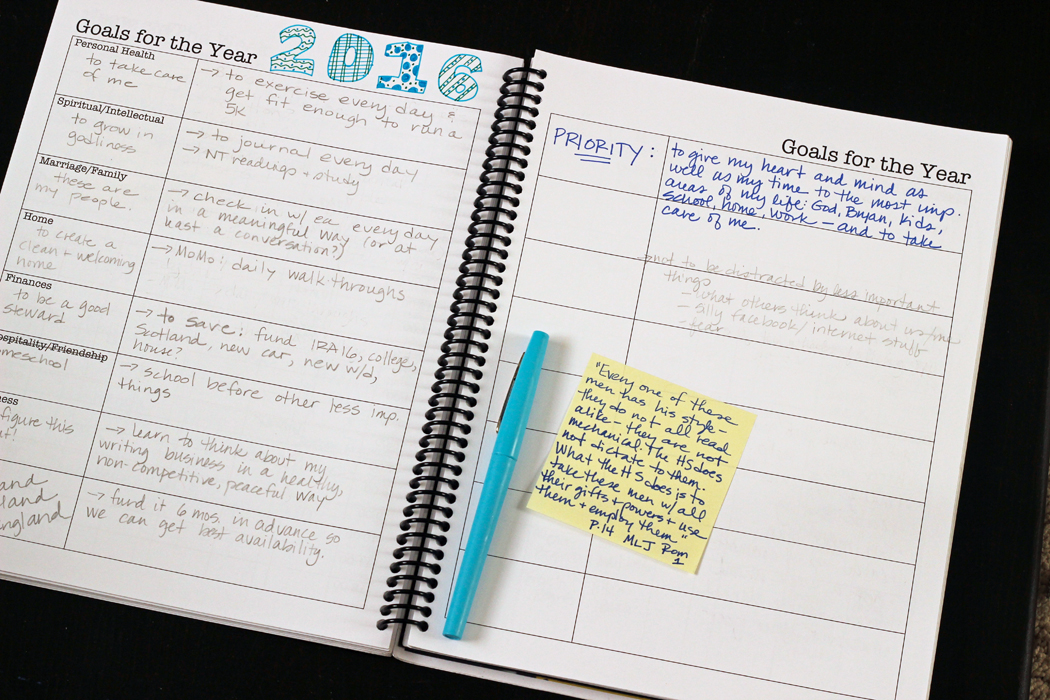 Goals
This is a goal-setting form I use twice a year for identifying and remembering my priorities, making goals, and setting a plan of action to achieve those goals.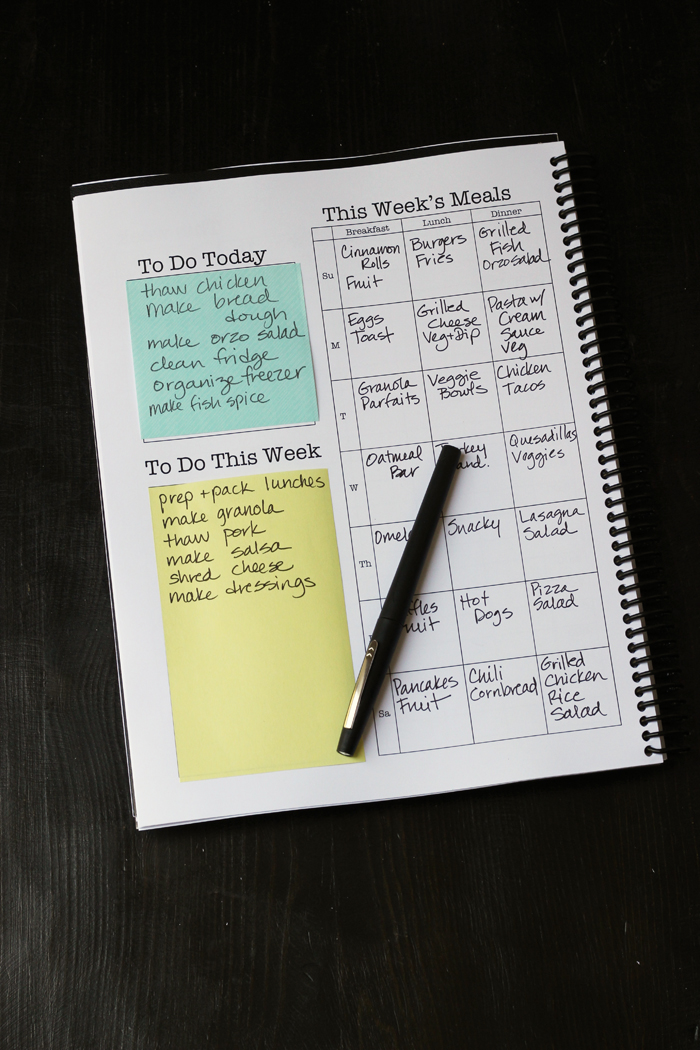 My To Do's and To Cook
This page is new this year to The Print & Go Planner. Based on feedback from fellow P&G users, I morphed the Post-it Note To-Do List and the meal planning sheet so I could have it within the same spread as my weekly time budget. I have 52 copies of this in my planner, one for every week of the year.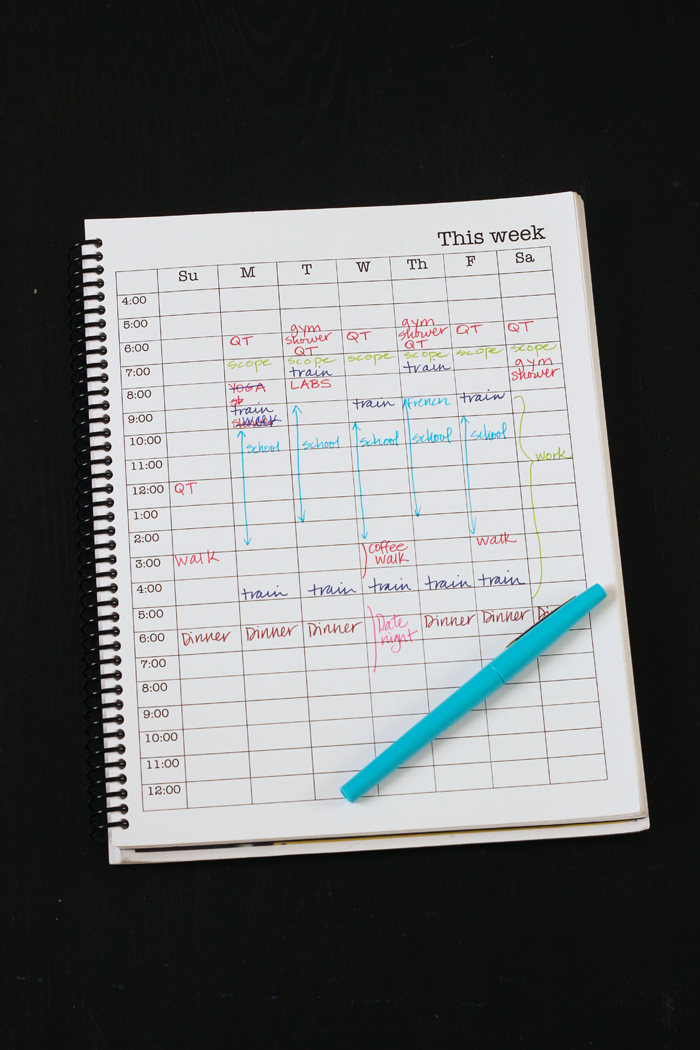 My Time Budget
While I never loved the idea of a schedule, I've found that in this stage of life, with six kids at home, a homeschool, and a home business, I can't get much done unless I allocate time blocks for different activities. My time budget sheet helps me tremendously. I have a copy of this sheet for every week of the year, and reassign my time blocks each week so that I can account for whatever a week holds.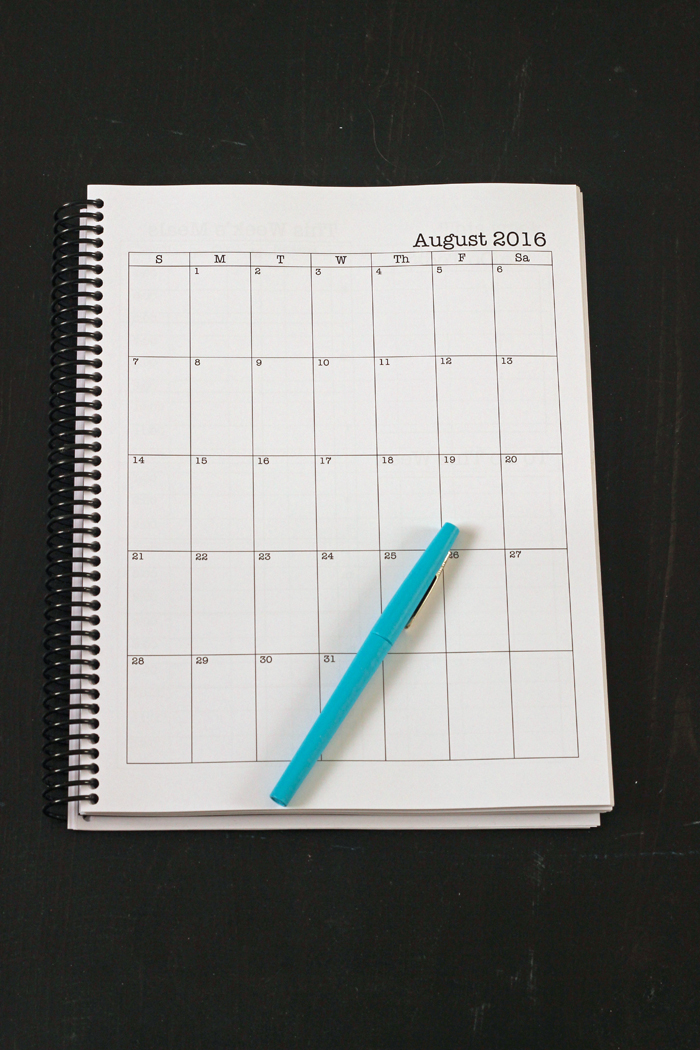 A calendar
While I rely on Google Calendar for a lot of things, I still keep a paper calendar handy for planning.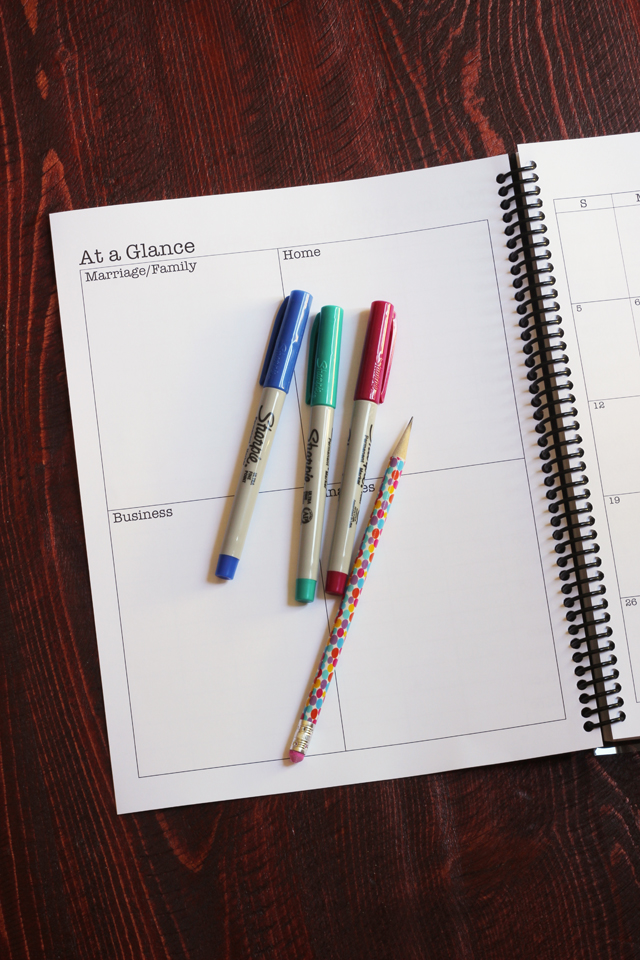 Monthly goals at a glance
Facing every calendar page is a monthly goals at a glance page. Here I can track the things I want to focus on that month in my marriage and family, home, business, and finances.
Those are the pages of my planner, with ample lined pages at the back for notes and miscellanea. One year in, I've found that the Print & Go Planner is exactly what I need in a household notebook. If you're looking for a planner to help you handle the basics, and then some, I hope you'll give it a try!
Free Planning Page Downloads
What's in YOUR household planner?
Don't have one? Why not?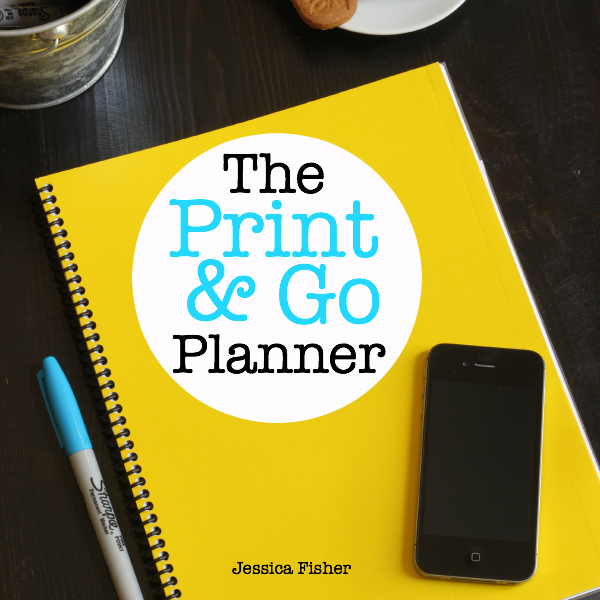 Get the Print & Go Planner to make making your own planner easier.
Originally published March 8, 2010. Updated July 1, 2016.