Good Books I Read in February
As an Amazon Associate I earn from qualifying purchases. For more details, please see our disclosure policy.
Looking for some good books to read? Check out this month's book reviews and see what you should get reading.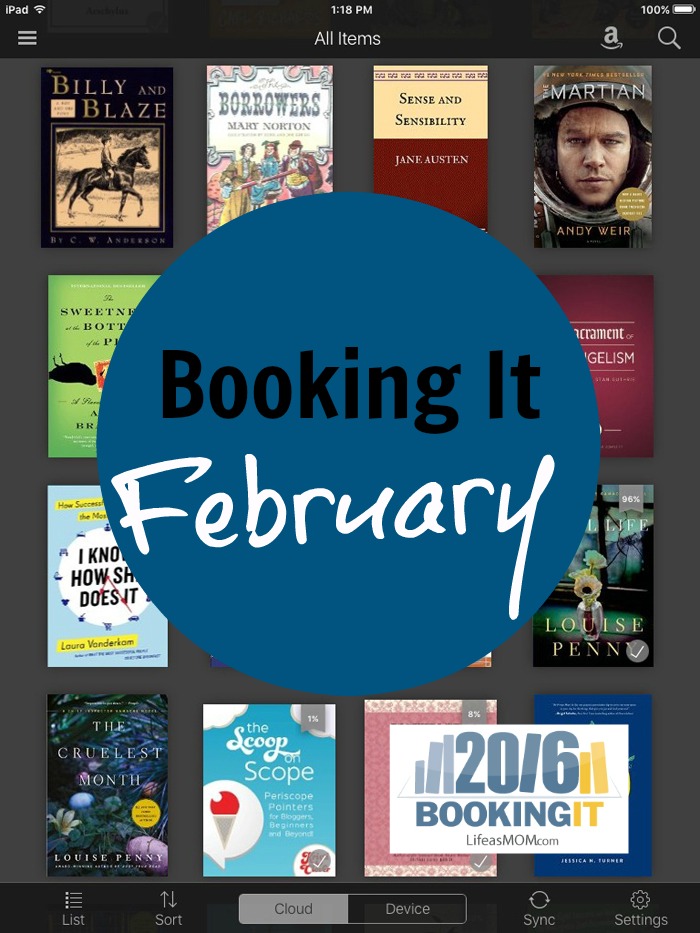 One of the good things about getting sick is that you have down time. About halfway through February, our family got hit with the flu. I was out of circulation for about three days, in which I did a lot of reading and watching of chick flicks.
That means I've got lots of book reviews to share with you this month!
I have to give credit to Life as Mom readers for several of the good reads I enjoyed this month. Two of them were mentioned in last month's Booking It! So thank you sharing what you're reading. It was a blessing to me this month!
I don't have real life pictures of books to share with you since I checked all of these out for FREE via the Overdrive Library via my public library. Check to see if your library has an agreement with Overdrive. You'll have a different selection of books than I do, based on what licenses your local library holds.
We have several library systems in our area, and I've kept our library card to be at just one library, since I didn't want to worry about which books went back to which library. I'm seriously considering branching out and joining the other library system and just not checking out physical books. Win-win!
Checking out digital books — mine were all Kindle format — is a great way read books on the go for FREE. Plus, you avoid late fees. The book just disappears from your device when your checkout is expired. I'm smitten, to say the least.
You don't have to own a Kindle to use the service. While we do own two Kindles, we also do a lot of reading on our ipads and iphones via the Kindle for iphone and Kindle for ipad apps.
I've been able to check out books for the whole family this way: The Martian for hubs, The Borrowers for FishChick9, and The Incorrigible Children series for FishBoy11.
Anyway, here's what I read this month:
Good Books I Read in February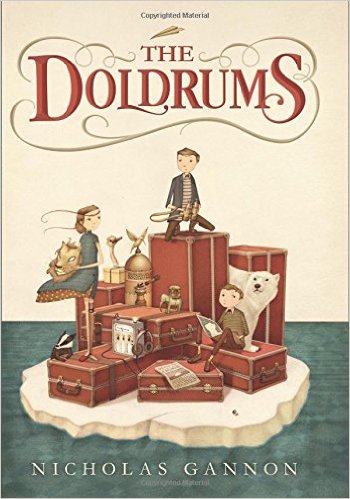 The kids and I read The Doldrums together at the start of the month, based on Heather's recommendation. It's a bit of a Harry Potter/Mysterious Benedict society mash up. I had intended just to read it to my U12 crowd, but the teens heard me reading and they were hooked!
This is a great family read-aloud about a boy named Archer who's a dreamer, to his mother's chagrin. And let me tell you, we all get Mother of the Year awards when compared to Archer's mom. Whooee. My kids were stunned. She's not "abusive" in the true meaning of the word, but if ever there was a mom who didn't even try to understand her kid, it's she.
Archer's grandparents are explorers; they've disappeared in the Antarctic. Archer is going to find them. I won't tell you any spoilers, but know that we really enjoyed the book. Two thumbs up.
Find more of our favorite good books to read aloud as a family here.

by Louise Penny
I am really torn on the Inspector Gamache books. They intrigue me and they are well-crafted, but there are some elements of the books (language and attitudes) that I'm not in step with.
The Cruelest Month is the third in the series from Louise Penny. I enjoyed all three. They are very well written and for mysteries, the author does a good job with the whodunnit. While I love the characters, I'm not completely comfortable with a whole-hearted recommendation. If I'm embarrassed by the idea of one of my teens reading it, well that could be a clue that it might be a little too racy for my blood.
These books come SO highly recommended by SO many people, it makes me wonder why I have objections that I don't hear from other people. I've enjoyed the books, but not sure I can call them "must-reads". There are lots of other good books and great mystery series out there.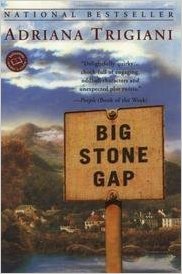 Thanks to Melinda for recommending Big Stone Gap. I really enjoyed it! I actually read this book twice this month, once to get the plot, and then a second time to review the hero/heroine conversations because I really loved their love story.
I also watched the movie which was a HUGE DISAPPOINTMENT, so please don't waste your time or your $5 Amazon rental fee. Note: there are three different cover versions of this book, including the movie tie-in cover which is almost as cheesy as the money.
That said, I love the characters as they are laid out in the novel, Big Stone Gap. Apparently it's a series — who knew? However, reading the descriptions of the other books as well as the reviews, I probably won't read the others in the series. I want Ave Maria and Jack Mac to stay happy and good in my memory.
I knew nothing about the book when I borrowed the Kindle from the library, so I had zero expectations, however I really enjoyed it. It's a sweet story of self-realization with a romance thrown in for good measure.
Definitely recommend it.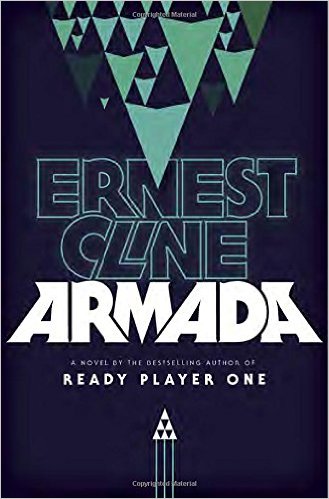 by Ernest Cline
Armada is a second novel by Ernest Cline, his first being the best seller, Ready Player One. If you are a fan of video games and/or the 80s and/or super heroes/sci fi/fantasy than you will probably love these books. Cline books are written for the inner geek. I've read both of them and really enjoyed them both.
While my eyes did glaze over some of the gaming aspects of Armada, I did enjoy it, particularly for its 80s movie references. I think I've seen almost all the movies he talked about, including War Games, Iron Eagle, and The Last Starfighter. (What would we have done without HBO back in the day?!)
I read this book in a day while I was sick, but I did skim over the very in-depth video gaming descriptions. I don't play video games, though I was a fan once upon a time.
If you're a gamer/superhero/Star Wars/80s fan, you will probably enjoy Armada. I was disappointed in some parts of the ending, but it was a good ride.
And one book I wouldn't recommend….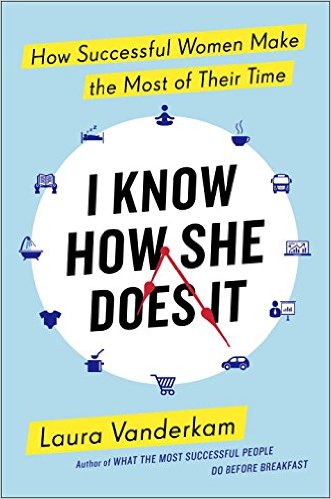 by Laura Vanderkam
For years friends have tried to talk me into reading Vanderkam's books. I decided to give this one a shot, her latest, I Know How She Does It. This is basically the antithesis of Hands Free Life that I reviewed last month. Whereas one encourages you to stop and smell the roses, this book tells you that you really can pack it all into your life and still be an awesome woman.
I didn't read the whole book, and it's since expired from my Kindle, so I can't tell you how far I actually got. I wasn't impressed. I'm a pretty driven, overachiever, but for some reason, this author and I just don't jive, and that's okay. Not all books are for all people, right?
So, what good books did YOU read this month?
Share your recent reads in the comments so we can get the 411 on good books to check out next!