Goal Setting Strategies for Success
As an Amazon Associate I earn from qualifying purchases. For more details, please see our disclosure policy.
Time to get down to business! Have you done any goal setting lately? Here are some strategies to get you started and achieve success.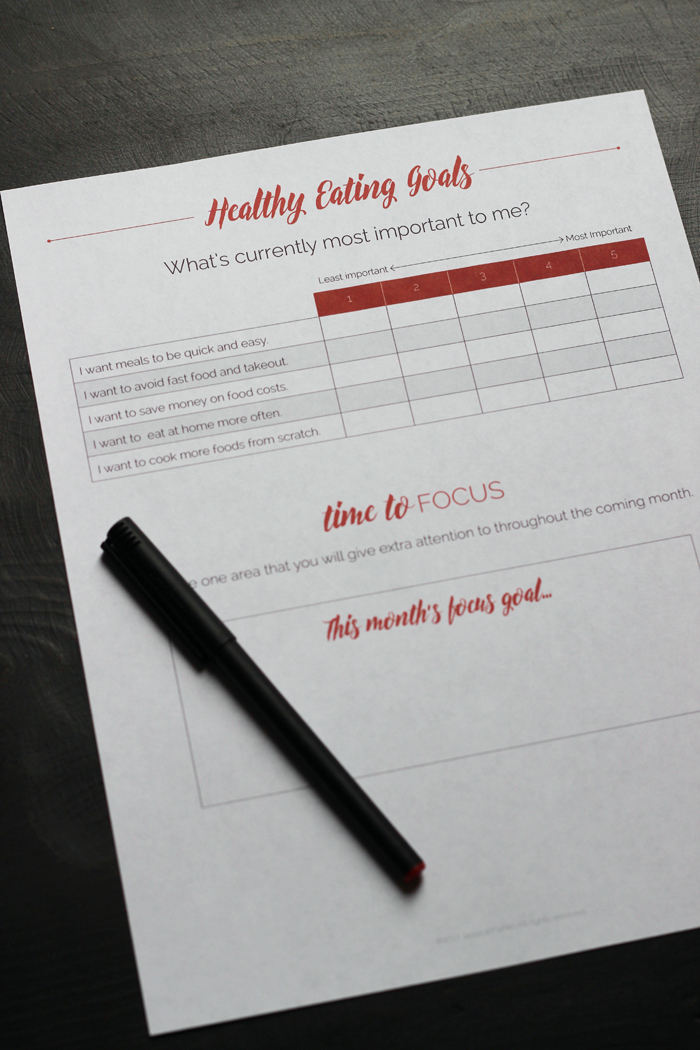 We may be already halfway through the second month of the year, but I am, nonetheless, still a little giddy about what the year has in store. I love fresh starts. While the new year with its clean slate promises a fresh start, so does every new month, week, and day.
God knew what He was doing when he set up morning and evening! We are given ample opportunities to put the past behind us and set forth doing good work.
And I love it when we can do good work!
Goal setting is super important for accomplishing good work, not only for business professionals and college students, but also for kids, for moms, for dads. Dreaming big dreams helps us get up in the morning, puts a spring in our step, and provides self-confidence and courage when we accomplish them.
The goals you set today may seem daunting and hard, but trust me when I say that you will be so glad when you push through and get there. If you had told me ten years ago when we were deep in debt that we were going to take our six kids to Europe — not once, but twice! — I would have thought you were nuts.
Or that I better start playing the lottery because you knew something I didn't.
But, no, that dream vacation was the result of a series of big, scary, gnarly dreams that once looked — and probably were — absolutely impossible.
Ten years ago, we just wanted to get out of debt. We started saving money. We started looking for ways to increase our income. We were intentional with  our purchases. And lo and behold! we went to France with six kids in tow!
I mention this not because I want you to think we're so awesome. (We're not.) But, I want you to see that goal setting will reap you great things that you might not even be imagining yet today. Goal setting is important for you to increase your quality of life, bless others, and grow as a human being.
So, yes, 'fess up. It's super important, right? And it would be good for you to do a little goal setting this week, right?
Consider these easy strategies to get you started in goal setting:
Goal Setting Strategies for Success

1. Set up your calendar and/or planner.
I love a clean slate. Literally. I love white paper, blank notebooks, clean surfaces. White space means that there is a world of possibility right there in my hot little hands!
A clean kitchen is more fun to cook in. A fresh planner is more fun to plan in.
This is my planner. This is my brain on paper. My planner helps make things happen. Not everything that I write down comes to fruition, but the things I write down have a better chance of happening because I recorded them in pen in my planner.
Bonus points if they are colored pens. 😉
I jot down my dreams, hopes, plans, to do's, and other such stuff in my planner, because if I don't, I will get distracted.
There's so much to distract us in this world. My planner brings me into focus. It gives me a place to record my goals and refer back to them.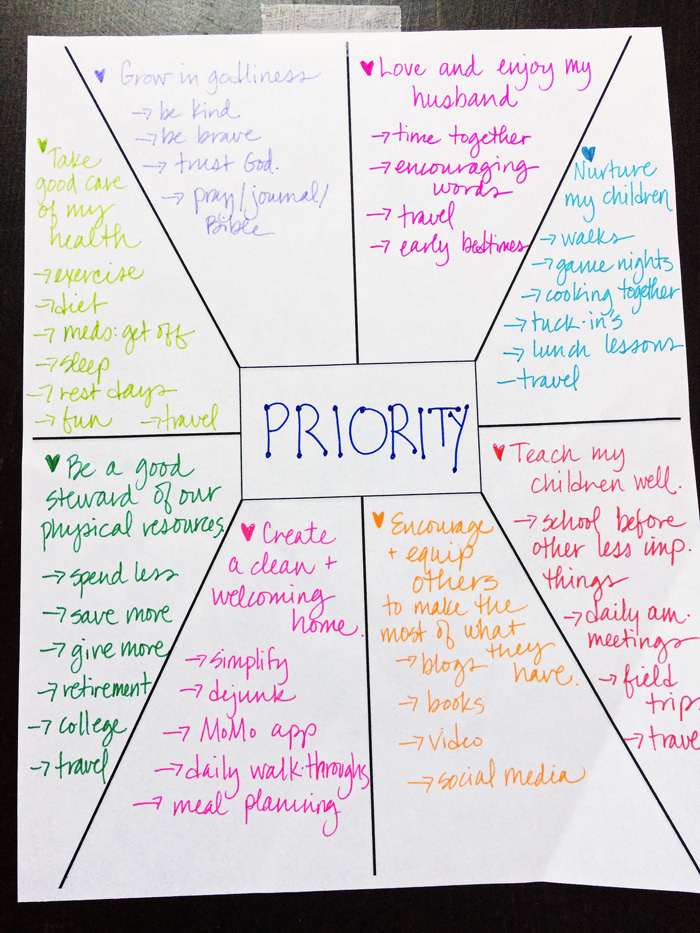 2. Choose a word.
Last year for the first time, I chose "a word for the year". I was a late adopter to this whole WORD deal, but I thought I would give it a try in 2016 since I needed the accountability and focus. Remember the distractions I mentioned in the last paragraph? They plague me. Plague me! And you know what? Having a word helped me!
My word for the year was PRIORITY because, as I formed my mission statement at the time:
I want to give my heart and mind as well as my time to the most important areas of my life: God, my husband, my kids, our homeschool, our home, my work, and my physical/mental health.
I wrote that down in my planner as well as on a little post-it note on my computer, so I could look at it and be reminded. Because I would otherwise get distracted by stupid, unimportant stuff. Looking at you, Facebook.
This year, my word is REVIVE, because I feel like I've been tired and worn out for a long time. I'm choosing things that give me energy and joy this year as well as experiences that help me make the most of my time with my husband and kids.
I want these words to guide my decisions, how I spend my time, how I spend my brain power.
I put together this WORD planning page to help me remember. Download it for yourself. Write your word in the center and then in the spaces around it, explore how your word is going to specifically influence the different areas of your life.
You can see my priority page from last year above. The bullet points weren't "goals" per se, but a way of life that I aspire to.
3. Dream big.
Be realistic but ambitious as you think through your goals. I am the queen of "too ambitious", but some of those wild and crazy ideas I've dreamt up did actually happen, so there's that. Dream big! Don't be afraid!
I realized the other day how very important it is for us to dream big as well as to encourage our kids to dream big, too. That can really set their trajectory. Thus the kids' goal setting sheet above.
Goal setting comes out of that dreaming big thing. Dream big, put your dreams on paper, and then explore how they do or don't fit into reality. Or how you can change tomorrow to accommodate those big dreams.
4. Get help.
No mom is an island. Sometimes we can't just DO IT ALL, all by ourselves. We need help. There's no shame in getting help to reach your goals. This is something that I teach in my e-courses. Everyone who has ever achieved something great did it with a support network and the examples of those who went before them.
What does help look like? It might be any combination of the following:
online research
a good book on the topic
a babysitter to watch the kids so you can do the thing you're wanting to do
your husband doing dinner and bedtime duty so you can explore your project
an expert to consult on the topic
a class on the subject
For instance, if you're looking to improve your diet this year, then I highly recommend my e-course, Healthy Eating Made Easy.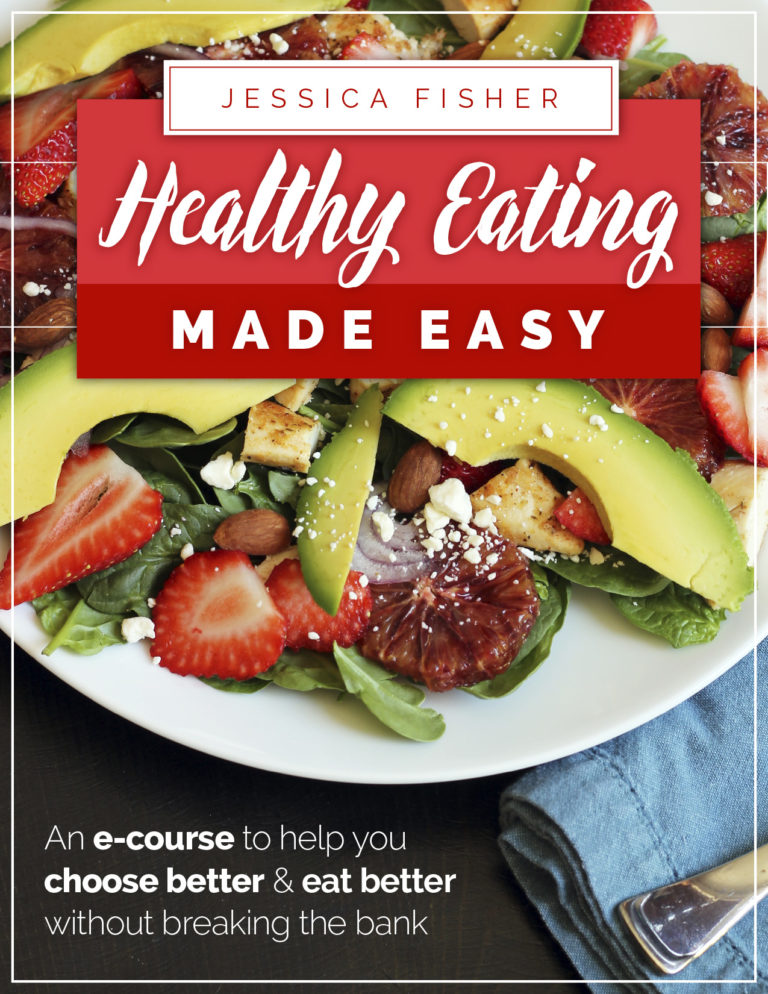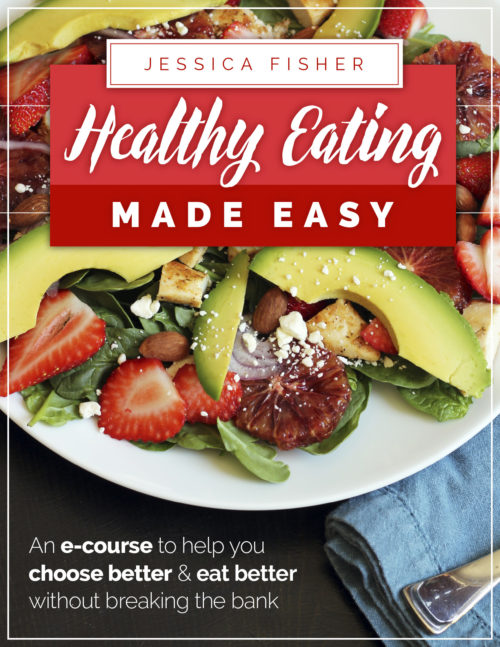 The course doesn't espouse any particular "diet" but instead provides you with the tools and strategies you need to achieve your healthy eating goals. A step-by-step course, complete with worksheets, cooking videos, recipes, and strategies for making healthy foods easy to prepare is just what the doctor ordered!
Healthy Eating Made Easy also includes a free copy of my meal plan, A Month of Meals: Protein Style. This course will not  only give you goal setting strategies for healthy eating, but it will help you meet them.

Those dreams that are brewing in your head at the moment? Start jotting them down this week and sorting them out and finessing them into goals. If you do some goal setting, you'll be on your way to hitting the mark and making those dreams a reality.
What strategies do YOU use for goal setting?