Happy People
As an Amazon Associate I earn from qualifying purchases. For more details, please see our disclosure policy.
Happy people are fun to be with. How can I be one of them?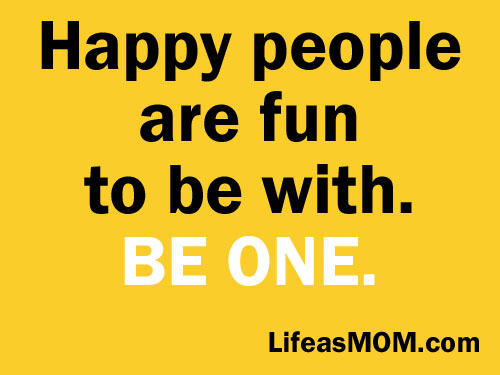 We have this interesting dynamic going on at our house. Some of my kids are really into laughing, clapping, humming, dancing. Others? Not so much.
Recently, an older sibling was shushing a younger one for expressing that joie de vivre. I commented, "He's just happy. Happy people are fun to be with. Be one."
Off the cuff, I sounded a little snarky. And I was. This was my man child talking who is still dancing that line between childhood and adulthood. He's feeling his way, and so am I. I've never parented an adult before.
But, we joked around and turned the light on the moment.
Perhaps both of us have forgotten what it is to be younger and carefree. It's hard to be happy when the cares of your world are on your shoulders. It's the same when you're fifteen as when you're forty.
Yet the truth is that happy people are a joy to be around.
My friend Jodie is one of the happiest people I've ever met. She is enthusiasm incarnate. She juggles home, school, teaching piano, parenting four kids, and a myriad of other concerns, but she's genuinely enthusiastic and encouraging.
She can find beauty and good in whatever she sees. And then she shares those observations.
It's a bummer I only see her every couple years. We all need Jodies. In fact, we could all use a little infusion of Jodie in our personalities. Happy people are fun to be with!
I don't know about you, but I want to be fun to be with. I want my kids to want to hang out with me.
Of course, this starts when they're little. We can't wait until we have more time. We need to be pleasant company as soon as possible. Today will become last year before we know it.
A joyful heart is good medicine. Proverbs 17:22
How do we become happier? How do we exude enthusiasm and encouragement to our kids even when we're weary? How do we balance the cares and responsibilities on our plates and still keep a smile (a real smile) on our faces?
I'd love to know what works for you. Because I want to be a happyier person.
What helps YOU be a happier person?