Making Good Use of Markdowns
As an Amazon Associate I earn from qualifying purchases. For more details, please see our disclosure policy.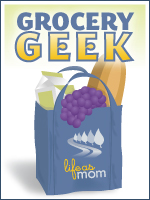 I used to wrinkle my nose at food items with big "Manager's Special" stickers. When I was a kid, I remember seeing those carts full of dented cans. Just seemed like "trash." But, that is so not true.
Honestly.
A "manager's special" is not stale or bad food. Not if you shop at a reputable store. It is actually a store's way of making good use of resources. If it hits the "sell by" date before it is sold, the store takes a loss on it. If they mark down the price a few days prior, they get something and the customer gets a great deal. It's a win-win. If you've got coupons for those items, the deal can be even sweeter.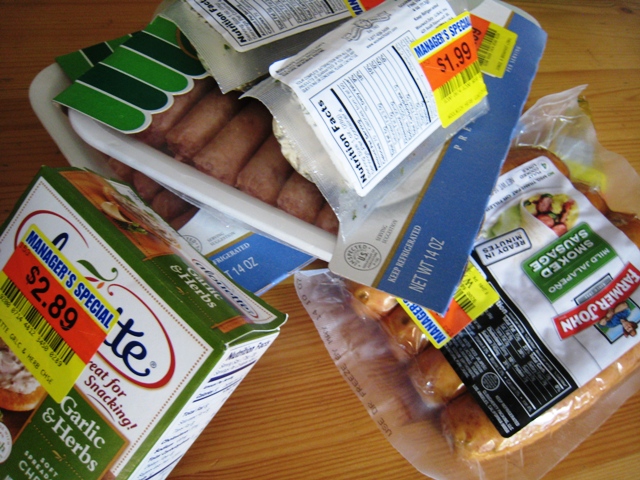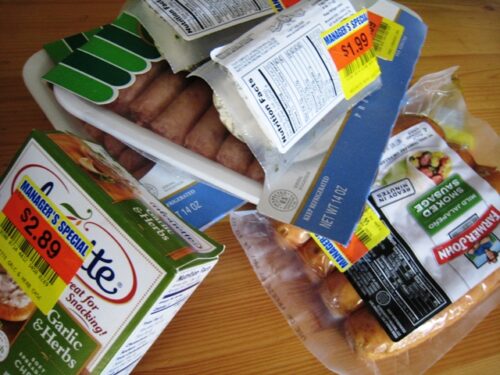 I recently found sausages and gourmet cheeses marked super low at my local Ralphs. Many of these items would be ones that I wouldn't pay full price for, but would be happy to pick them up "on markdown."  And since I love my freezer, I brought most of these items home to store for a later date. The best of both worlds…. great price + convenience when I want it.
What's your thought on Markdowns?