Can Money Buy Happiness?
As an Amazon Associate I earn from qualifying purchases. For more details, please see our disclosure policy.
Can money buy happiness? You'll be pleasantly surprised to find out what research has to say about that.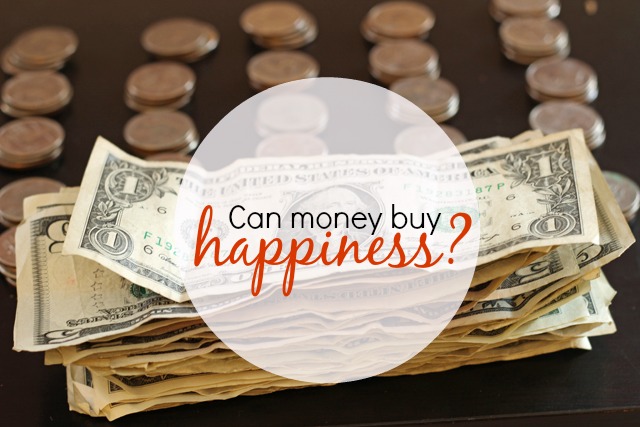 Years ago when we were really struggling to make ends meet, I thought that money would solve all our problems. I looked at friends who presumably had more money than us and I figured we were lacking. Funny enough, it wasn't until we were fighting to get ourselves out of debt that I learned that the same friends who had "more" were actually just as upside down in their finances as we were.
I've known very rich people who were extremely unhappy. And I've met folks living in poverty who had great joy. So, I know that more money doesn't necessarily make us happier. I do know that debt can make us very unhappy.
At Thanksgiving this year, my mother-in-law asked us to share our favorite day of the year. Mine? Was this day. When we sold the Blue House and paid off our very last debt. That made me happy, yes, ma'am.
I recognize as well that once the debts are paid, being able to share a bounty with others makes me happy. A couple years ago I posted this video that explores how money, giving, and happiness are linked. In case you missed it, here it is again:
I find this fascinating. Recently, my sister sent me the link to this article from the Wall Street Journal that says a lot of interesting things about money and happiness, backed by research:
What science says about money and happiness:
Experiences matter more than stuff.
You're less likely to compare your experiences to others than you are a tally of stuff. Collect experiences, then, not things.
Counting your blessings and reminding yourself of what you have can make you happier.
Giving money, experiences, and gifts to other people is more gratifying that spending it on yourself.
Absence makes the heart grow fonder. Abstain from things for a time and you will appreciate them more.
Debt makes us unhappy. Avoid debt.
How does this dictate our gift giving and our goal setting this year?
I can't imagine that there are many of us who don't want to be happier or want to make our loved ones happier. Let's let this information dictate our gift giving and goal setting this year.
1. Give the gift of experiences.
I know that the stuff I buy my kids to open on Christmas morning isn't as important as the fun things we do together. Our trip to France was priceless. We talk about it all the time. The toys I bought them at Christmas they don't even remember.
Consider printing out these coupons and making tear-out coupon books so that you can easily gift experiences this year.
2. Count your blessings together.
Find a way to remind yourself and your kids of all the good things at your fingertips. You might make a journal and record blessings together each week or create a thanksgiving tree. You might make it in the shape of a Christmas tree and hang thankful ornaments on it. There's no reason that thanksgiving needs to be relegated to November. Consider sending thank you cards as your holiday greetings this year.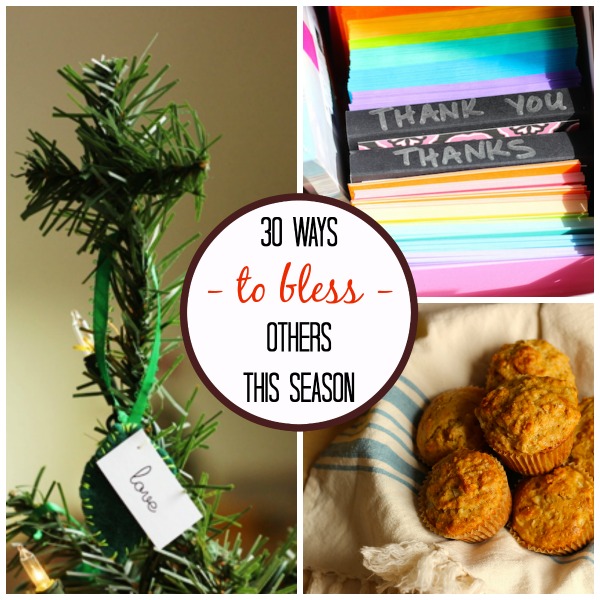 3. Give to others.
It takes some work and sometimes some money, too, but giving to others can bless you more than you might imagine. Consider these 30 ways to give to others this holiday season.
4. Don't spend more than you have.
Quite frankly, debt sucks. Don't go there if you can possibly avoid it. Believe it or not, other cultures do not make debt a habit. It's a very American thing, unfortunately. For instance, the French do not buy on credit. It's very rarely done. And defaults are rare. Let's be different and not spend more than we have.
While I don't think there's a direct correlation between more money and more happiness, there is a connection. If we tame the control money has on us and use it to good ends, I think we can be very, very happy and more fulfilled. It's all in how you spend it.
What do YOU think?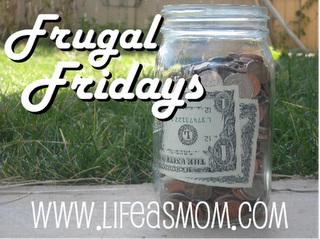 This is Frugal Friday. Feel free to leave a link in the comments. But better yet, chat with us on today's topic.