Frugal Friday: DIY Car Repair & Maintenance
As an Amazon Associate I earn from qualifying purchases. For more details, please see our disclosure policy.
Learning how to repair and maintain your car yourself can save you a lot of money!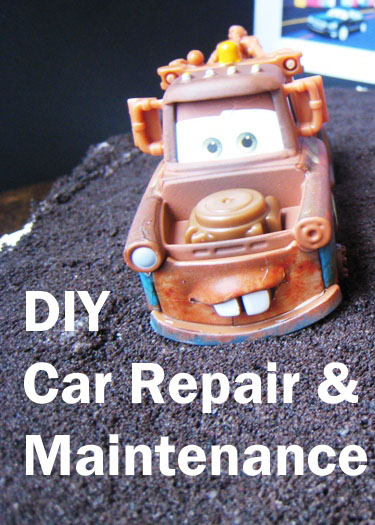 Hubs and I have always been DIY kind of people. I do the cooking and schooling. He handles the handy-man/construction/garden/car stuff.
I think I got the better end of the deal!
I certainly am not going to change a tire. That's what AAA is for, I tell him.
But, I know the value of being able to do car repairs and maintenance yourself. If it weren't for him, I'd certainly start to learn how to read directions and do some of the things that he does to save us some coin.
In the recent heatwave, we decided we could no longer live without air conditioning in one of our vehicles. Driving through LA in 106 degree heat made me one sopping mess when I finally arrived at my destination!
The vehicle is old, a '96 and going on 175,000 miles. We'll probably run this car into the ground. But, a little elbow grease and a little cash made this baby golden in my mind. Cool wind on my face, yes, please. I can drive a clunker if I'm not sweating like a pig.
Hubby recharged the A/C himself. He did some online research, watched some how-to videos, shopped the AutoZone, and in less than an hour, had cool air pumping. Yeah!
I'm not sure how much a mechanic would have charged, but I'm guessing that we saved at least $100 having hubs do the work himself on all our vehicles. And $15K compared to buying a newer car!
There's no end to the money you can save if you learn to do car repairs yourself. Some you might try:
oil and filter change
wash and detailing
change of brake pads
recharge of air conditioning
check and replenish all fluids
Obviously, I am no grease monkey. My hubby is the one who gets all the credit for saving us money on car repair. But, there's no stopping anyone of us from learning. My college roommate Kristin could do almost any car repair by the time we were 20, so I know it's doable.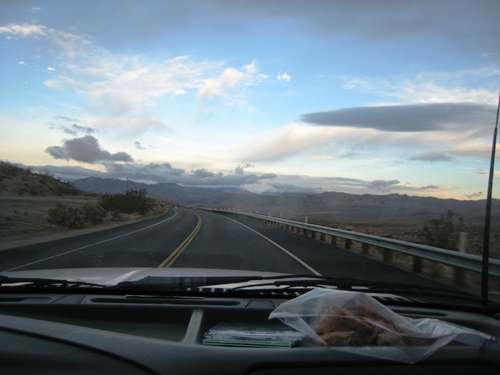 Learn.
There's no shortage of online tutorials for car repair. You may also have a friend or relative willing to teach you. Your local community college or recreation center may also offer basic classes.
Hubs has always made sure to buy the repair manual for every vehicle we've ever owned. It's been harder to find old ones since all our cars are old, but you can usually find them on eBay.
Invest.
Since hubby makes a practice of taking care of the brakes, oil changes, and other regular maintenance, we've invested in the right jacks and equipment. Sure, it was an initial investment, but it's more than paid for itself. And it keeps him safe in the process and us safe on the road.
Know your limits.
If you don't have the time or physical capabilities to do the work yourself, don't do it. You want the job to be done correctly and safely, so don't go beyond what you can realistically do. Getting hurt (during the repair or on the road) is not worth the money you might save in the short term.
Hubs doesn't change the tires himself when we replace the tires, but he has been able to order Michelins online for a steal and then have a local shop put them on for a small fee. There are ways to save money, even when you don't do it all yourself.
DIY car repair and maintenance can be a great way for you to keep a few more dollars in your wallet.
Today's Frugal Friday!
Time to swap ideas and inspiration for saving money.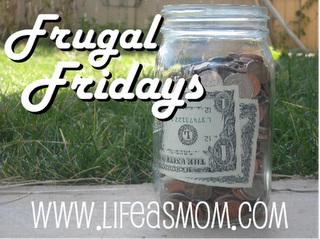 How do YOU save money?
Please remember to follow the Frugal Friday Guidelines or be deleted.
Post a money saving idea and explain how it is helpful in your post.
No giveaways or deals posts.
Recipes are allowed, but you must explain how it saves people money.
Please include a link back to Life as MOM.