Watering With God (The Grass is Always Greener)
As an Amazon Associate I earn from qualifying purchases. For more details, please see our disclosure policy.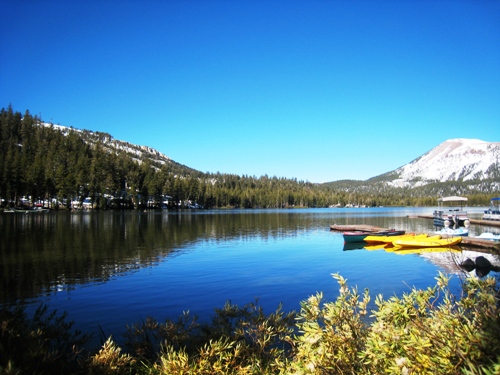 I didn't become a Christian until shortly before my 18th birthday. Until then, I'd, more or less, been a "good girl." I didn't smoke or drink. I didn't party. I got good grades.
There were nicer, kinder kids than me, certainly. But there were "worse." I thought I was pretty okay.
And then I learned about sin. How I, even I, was guilty of it. It was a bitter pill to swallow: being a good person wasn't going to get me to heaven.
And really, I wasn't much different from the kids who partied, smoke, or got C's in English. Sin was the great equalizer, in some respects. Being a good person only got you so far.
But, Jesus ….
Trusting Jesus to be truly good was way better than trying to do it myself. His death on the cross had paid for my sins and washed them clean away. I was a new creation.
It was exhilarating to know that Someone loved me just as I was, Someone knew me — and all my well-disguised faults — and  still loved me.
What a Savior!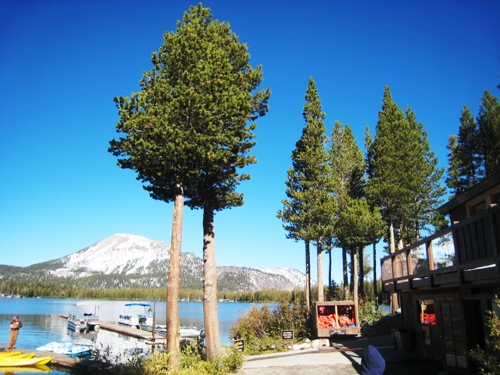 At the same time there have been seasons where I've been dissatisfied with my spiritual life. I saw blossoms in another's garden that should have been blooming in mine. Or so I thought.
Why didn't I have a solid rock faith?
Why did I worry so much?
Why can't I quote Scripture like that?
Why did I feel so angry inside?
Why don't I understand the Bible so well?
Perhaps I compared myself to another woman, some super spiritual woman, who seemingly had it all together, or even compared myself with a figment of my imagination. Maybe I measured myself against what I thought I should be instead of resting in who God had made me to be.
Sometimes I've confused application with principles and mistakenly planted — or tried to plant — the exact same colors and styles of flowers that someone else has growing instead of planting what best fit in my garden for that time and season. I've tried to be like someone else and mimic her faith rather than walking the path that God has set for me.
Oh comparisons, real or imagined, can get us in a heap of trouble.
Water with God
Now I would consider my faith in Christ to be the most important part of my garden "to water."
Yet, there's this strange paradox about "working" on one's relationship with God. We don't get to dictate how that relationship will grow. We don't get to choose how God will stretch us and mold us. We don't have the power to summon spirituality the way we might order a flat of marigolds from the town nursery.
He's not a tame lion. — CS Lewis, in The Lion, the Witch, and the Wardrobe
God is the one to decide how we grow in faith. And it's not always a prim and proper English garden, predictable and sure. Plants grow in a cultivated garden as much as they do in the mountain wilderness.

How do we grow a stronger faith a God?
I do not have a get-spiritual-quick scheme to sell you. It just doesn't exist. God is not one to be manipulated or cajoled. But, He is one to love us and who desires that we, His children, grow and flourish.
I've tried copying other people; I've tried hunting down great books; I've tried a number of "tricks" to be more like Him.
There are no tricks. God has a plan already.
But, you can do your best to show up.
Be in the word.

Pick up the Bible and read. If you're out of practice or have never read much Scripture before, it may seem odd or awkward at first. The Book of John is a great place to start learning about Jesus' life on Earth.

For years I was reticent to read the Bible myself, instead relying on what others had to say about God. And even then, I often skipped over the passages of Scripture that they quoted! A few too many detours and wrong turns, and I concluded that reading the Map myself was the best way to understand and know what God wanted us to know.

This doesn't negate the teaching of solid Bible commentators and preachers, but like the Bereans, we need to hold up all teachings to the light of scripture and make sure they jive.

Pray.

God has given us the wonderful gift of prayer to allow us to commune with Him. Few of us use it as often or as fervently as we should.

Don't get caught up with finding "the right way to pray." Just talk to God. Lay out your concerns, your joys, your weaknesses before Him. Write them in a journal as "letters to God" if that is easier.

Talk to Him and He will direct your paths.
Reading the Bible and praying are two beautiful gifts that God has given us to tend our spiritual gardens. They aren't the only means to encourage growth, but they are two great tools.
We can't necessarily control what grows and flourishes, but if we are faithful to water our lives with prayer and scripture, Jesus will make them bloom.
 What helps YOU water your spiritual life?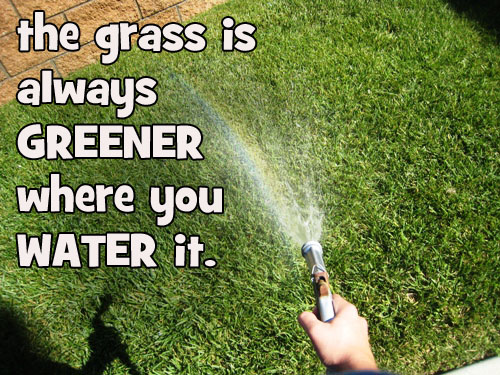 This is an ongoing series. If you missed the first installment, you can go back to the beginning.