What if you could get your head on straight?
As an Amazon Associate I earn from qualifying purchases. For more details, please see our disclosure policy.
Feeling scattered and overwhelmed with lots of ideas and no way to act on them? What if you could get your head on straight and achieve goals?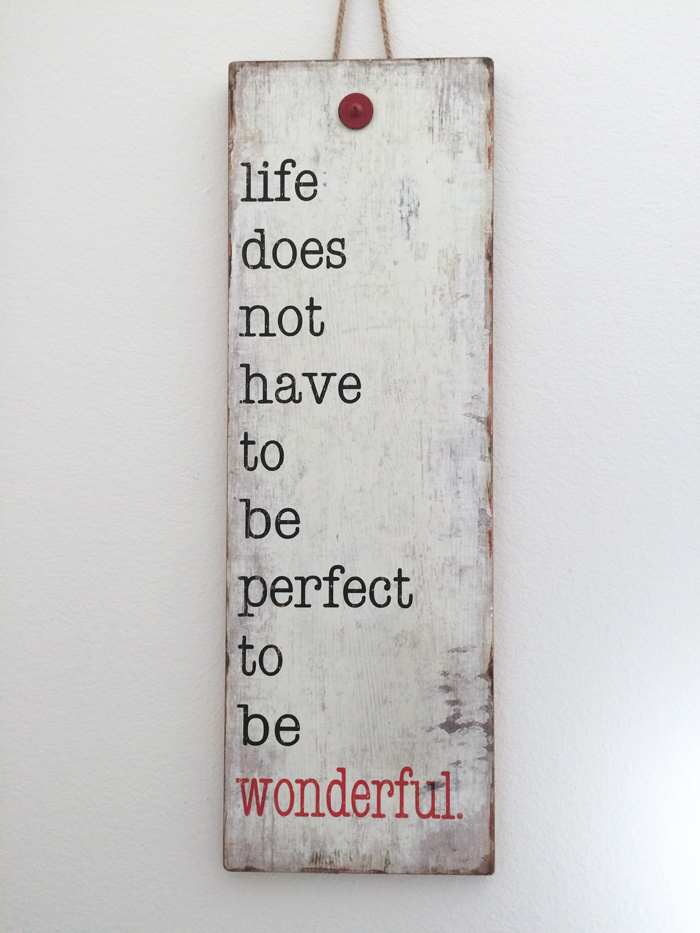 Maybe you're the type of person who has all her ducks in a row, is never late to an appointment, dresses impeccably, and can open the door to her home friends and strangers alike without fear of embarrassment.
Or maybe you're the woman who has all kinds of good ideas brewing in her head and so many good intentions that sometimes she gets overwhelmed and things go to pot because she can't think straight.
Anybody else have more second lady moments than first lady moments?
Well, truth be told, I don't think that anyone can be that first lady all the time. Even the best time management, organizing ninja has her moments. At one time or another each of us feels like the second lady.
If only I could get my head on straight!
The great thing is you don't have to stay in second lady mode. And it doesn't have to be perfect to be wonderful.
Every once in awhile I get in a funk, life piles up around me, and like shoveling the walk after a blizzard, I dig myself out. When I'm really on my game, I keep the digging process going, not letting TOO MUCH pile up around me because I don't want to be snowed in again!
This digging out process has been life-giving for me. It's what I've used over the years of motherhood from pregnancy to babies, from toddlers to teens. It's how I find a new normal and get my head on straight.
I've packaged my process into Revive: An Organizational E-course to Refresh Your Days and Put a Spring in Your Step.
Revive contains 30 days of activities to help you reframe what you're doing as a woman, wife, mother, and home manager, refine how you spend your days, and identify what you want to get out of this one precious life you have.
All while keeping the home fires burning!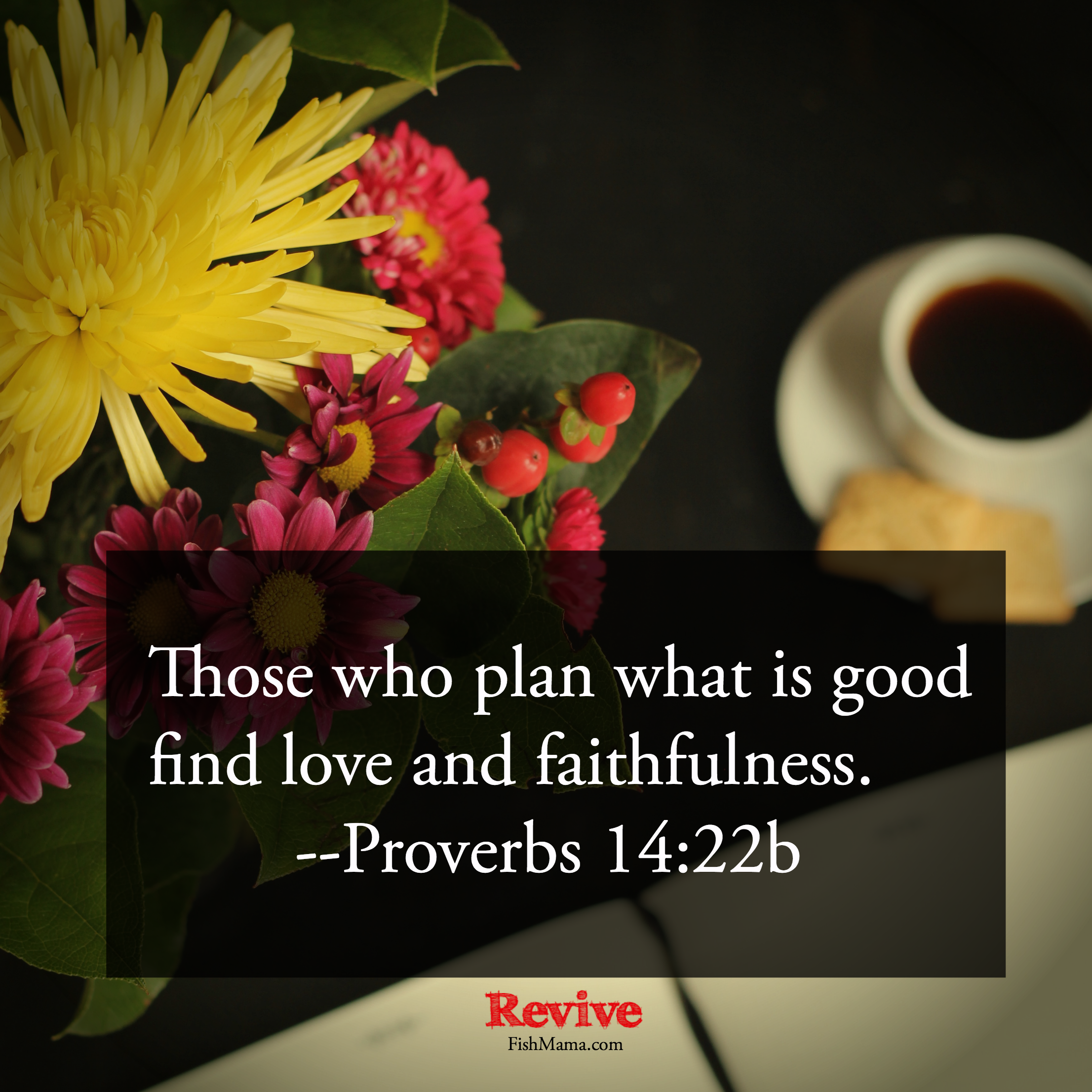 What folks are saying about Revive:
I wanted to say thank you, I purchased this as part of a larger bundle package, looking for a "magic formula" but was instantly overwhelmed. Your daily emails have helped me get started in the right direction. — Amy
I love that I can take a break and come back! Because of all that I have done with the 30 day revive, my online weight loss coaching and personal training business is thriving. Thank you for helping me find my inner brave! Can't wait to see what the next 30 days will bring! — Diane
I loved the motivation to tackle some daunting projects, the reminders of the projects I've let slide for too long, and the practical nature of the course. — Anonymous
In the Revive course, I'll help you think through the vision you have for your life, determine specific goals you want to achieve in the next year, month, or days — and provide you with some very hands-on, practical household strategies and techniques to set up in your home to FREE YOU UP from the day-to-day tasks so that you can focus on your big dreams.
What's in it for you?
When you register for my Revive 30-day Challenge, here's what you can expect:
To kick things off, we'll meet together on Monday, April 12th via Zoom to take a wide look at the materials ahead of time and chat about where we're at and what we want to fix. The meeting will be recorded, so if you can't make it live, you can watch the replay.
For the first 30 days you'll receive a daily email from me. And because I don't like a full inbox — something you'll learn more about in the course — I will reply to any questions you have, so you can freely respond to each of those daily emails with all your questions and challenges, knowing you'll get answers. We'll troubleshoot together.
During the 30 days, you'll also have access to a private Instagram account in order to ask questions, share successes, and gain accountability for your focus goal and daily tasks. I'll even be doing live weekly Q&A.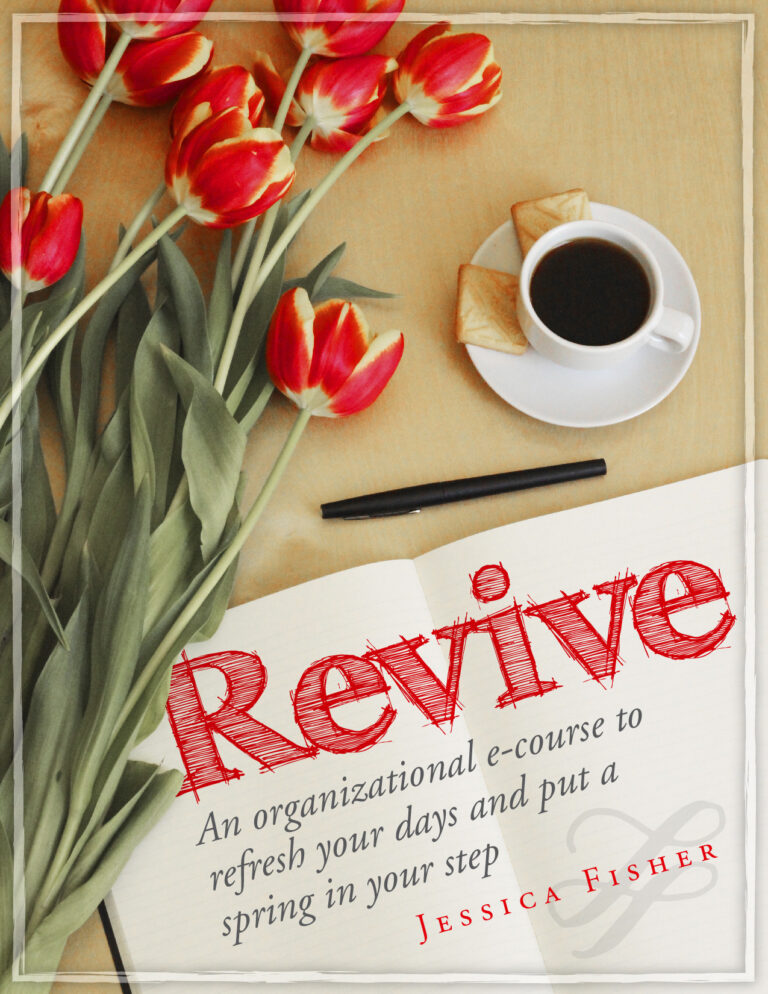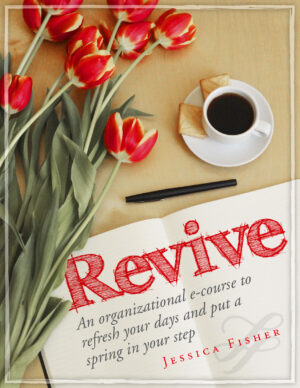 We'll also walk through the daily assignments together for accountability, but you can jump backward or forward through the assignments if you want to go at your own pace
After the first 30 days are up, I'll email you on a monthly basis to check in and offer activities for further growth. This is not a course where I take your money and then hope you'll forget about it. I'm going to remind you about it because I want to help YOU make the most of what you have, including your investment in the course.
Revive is basically the process I've gone through over the years to get myself to a place where I can teach my kids, manage my home, write for a living, and DREAM BIG DREAMS.
Talk about becoming a time management, organizing ninja! You'll be set up to do just that.