School supplies aren't just for school. Consider these ways to make the most of back to school sales and BTS clearance racks.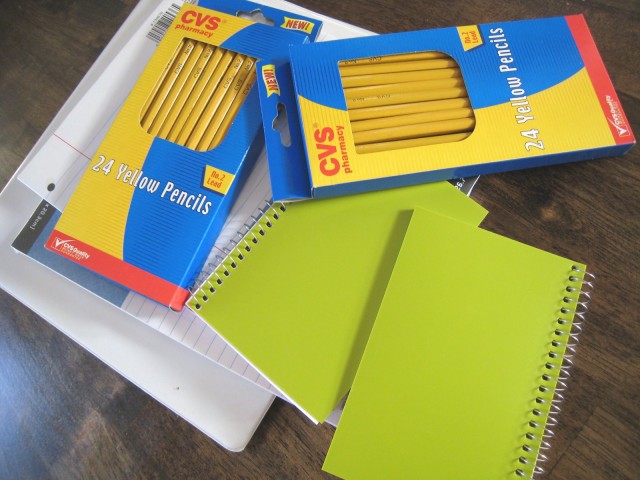 Now is the season to pick up some great deals on school and office supplies. As you know, places like Walmart and Target have been hawking their wares for months. The back to school season seems to begin as early as July 5.
Now that kids are actually in school, the "sales" are mostly over, but the deals are still to be had. My mom regularly snatches up bags and bags of supplies on clearance about this time.
I've found backpacks for a couple bucks each that I've used for our kids' Go-Bags. I'm also hoarding different items to help us on our monthlong trip to France this fall.
Clearly, you don't have to use school supplies just for school. With some clever thinking you can repurpose those items for gifts and other household uses. Check out these ideas:
1. Make decorative pens.
Bic pens can be transformed into flower pens which make great gifts for teachers and friends.
2. Build a household notebook.
With binders and copy paper and these free printables or my ebook Organizing Life as MOM, you can create a household notebook for yourself or as a housewarming gift for a friend. Read how to set up your own home management notebook for more inspiration.
3. Make decorative journals.
Simple composition books can get new life as journals when you decorate them. My sister gave these as Christmas gifts last year with a coffee gift card and a beautiful fabric coffee sleeve. The makings of a great Saturday Morning Off.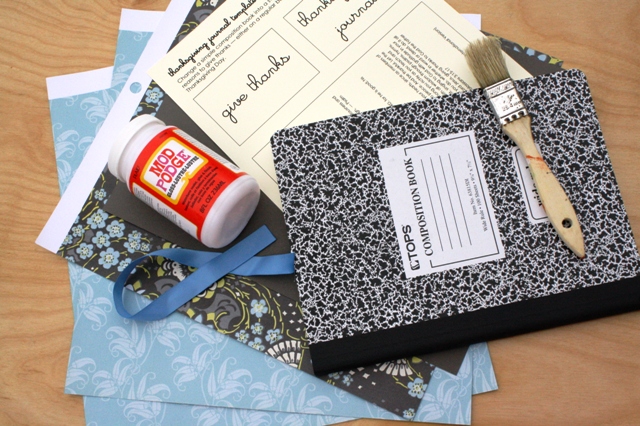 4. Use crayons as gifts.
Crayons are a dime a dozen right now — literally. Stock up for your own children, but also lay in a supply for your gift cupboard. Crayons make a great birthday bag filler or part of a coloring kit. Repurpose your old crayons into Muffin Tin Crayons.
5. Stock up on stocking stuffers.
Crayons, pencils, erasers and little notebooks make great stocking stuffers. Plan ahead for Christmas and avoid the crunch — for time and money — later.
6. Give them away.
Check with your local homeless shelter or foster children's care board. Kids who live transient lifestyles, obviously through no fault of their own, still need school supplies. Find out what your community's needs are and how you can help fill some of them. A backpack loaded with extra supplies can help one more kid feel better about his day at school.
7. Send them away.
Likewise, plan ahead for "Love in a Shoebox" and other similar ministries where collections are taken of items to send to children in Third World Countries. Often times the simplest things, like a Hello Kitty pencil, can brighten the lives of children. Read Carrie's tutorial on the best ways to pack for Operation Christmas Child.
Got another great use for school and office supplies? I'd love to hear it!
PS: This post was originally posted on July 21, 2009. Please take a minute to read the comments. Readers suggested some more wonderful ideas. I was so blessed by everyone's thoughtfulness. Thank you!