Dream Big
As an Amazon Associate I earn from qualifying purchases. For more details, please see our disclosure policy.
It's important to dream big. If you don't dream it, you can't make it happen. And you're never too old or tired or lost to dream a new dream.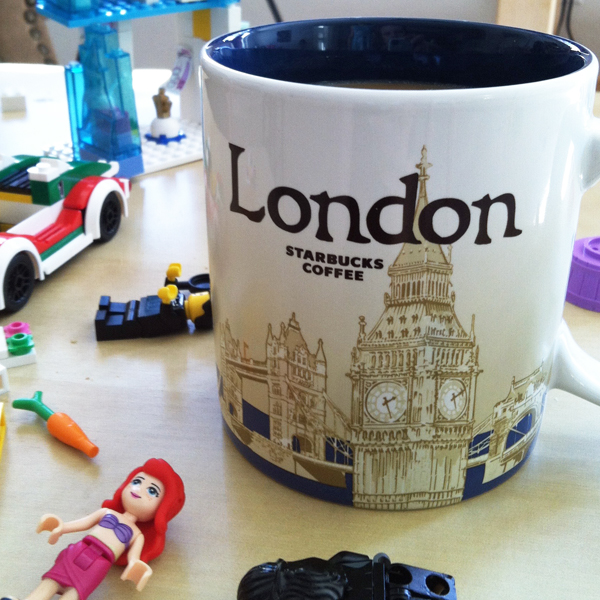 One day several years ago I went to my local health food store to stock up on vitamins, shelf-stable probiotics, hand sanitizer spray, and a host of other items that I'd be packing to take to Great Britain. I asked the checker to subtotal separately from my groceries, because obviously a small arsenal of medical supplies — to the tune of $115 — was not coming out of my grocery budget!
She seemed very compassionate toward my frugal, penny-watching ways until I mentioned that we were going to Europe for a month. She looked at me funny, and since it was the end of the transaction, turned away without so much as a goodbye.
Interesting.
Now, we didn't have time to chat more so I couldn't unpack what she was thinking, but I couldn't help wondering what conclusions she was jumping to when she heard I was going to Europe for a month.
You and I both know that I am not a trust funder; neither my husband nor I have lucrative, high-paying jobs; and we aren't generally rolling in the cash. What we do do?
We dream big.
Now, our dreams might look differently than other people's dreams. We're not concerned with sending our kids to Ivy League schools or buying a big fancy house. A cheap fixer-upper in our town approaches 3/4 million dollars. We don't envision a really cushy retirement or fancy cars in our future.
Instead we dream of travel. Of taking our kids to new places. Of experiencing something outside the norm and coming home changed.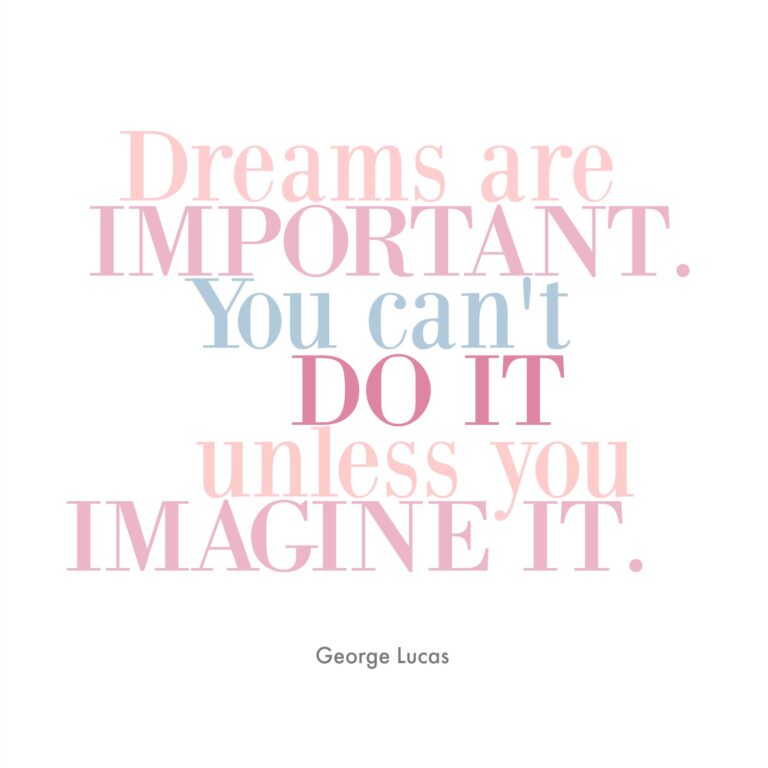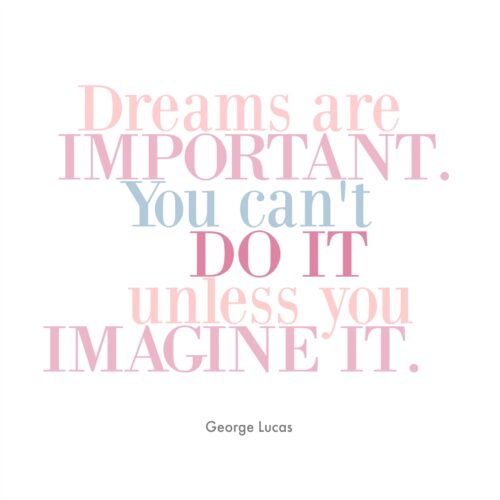 Dream big!
The first time we decided to dream big and take the kids to France, we weren't sure we could pull it off. We'd spent a decade or so living on a very small budget and/or getting out of debt. To save up the money seemed like a big, gnarly, almost-impossible undertaking back in 2012.
When we accomplished that goal in 2014, the travel bug had buried itself deep within our family culture. Before we'd even been there a week, I was already plotting how to come back. While the kids were all happy to be home after a month abroad, even they soon started talking about doing it again.
Three years later, we embarked on a new adventure, this time heading to the UK. On our horizon for 2022 is a trip to the Mediterranean (Spain, France, Italy, maybe Greece), open borders permitting.
These things don't come without hard work, of course. There are vacation days that my husband has had to squirrel away so he can take the time off. There are the DIY repairs on turn-of-the-century cars to help us save money. There are the pantry challenges and bargain shopping to leave more money in the bank than out of it.
Yes, we work hard, but we dream big, too.
Big dreams are necessary. You can't do it, unless you dream it first.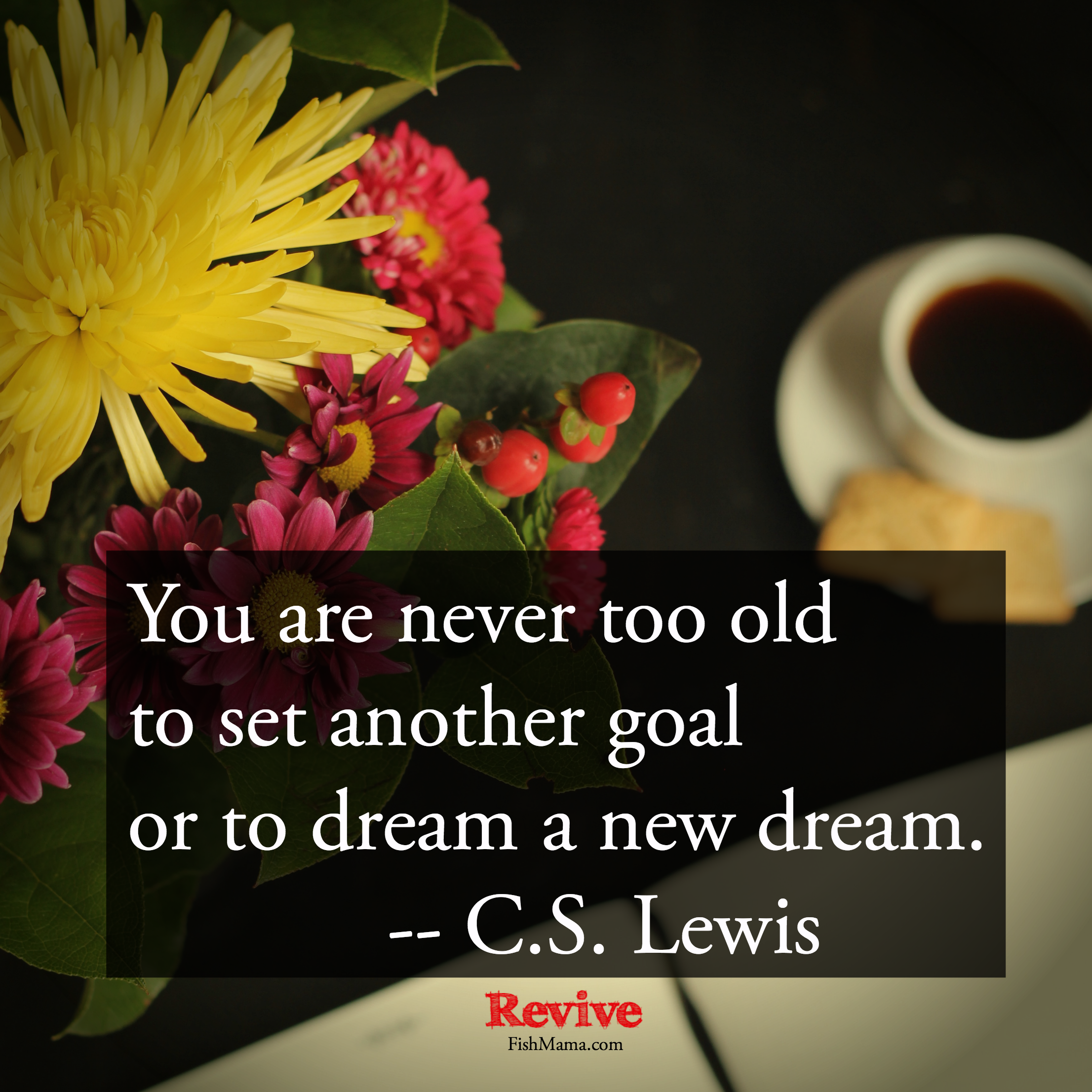 And you are NEVER TOO OLD (or too poor) to dream big!
Sweet young mamas, I am going to spend my 50th birthday in England with my 59-year old husband. We're hauling as many of the six kids, aged 13 to 24, who will go with us. A dozen years ago we were five figures in debt; today we fund these trips WITH CASH.
If we can do this big crazy thing, YOU can do YOUR big crazy thing, too.
Little secret: we really aren't all that special, gifted, or moneyed. We dream big — we can't stand to fail. haha. Once the dream is out there, we gotta do it or we'll look stupid.
I want to invite you to DREAM BIG. What is that thing that you'd like to accomplish in the next year?
Do you want to
start a business?
go back to school?
quit work?
go back to work?
buy a house?
remodel the house you have?
sell your house?
pay off debt?
learn to be more patient?
enjoy your kids and spouse more?
learn to cook?
Anything is in your reach if you can dream it and are willing to put in the effort!
I created my Revive course because I wanted to help other moms achieve their big dreams. Revive contains 30 days of activities to help you reframe what you're doing as a woman, wife, mother, and home manager, to refine how you spend your days, and identify what you want to get out of this one precious life you have.
Here's my explanation from 2017:
In the Revive challenge, I'll help you think through the vision you have for your life, determine specific goals you want to achieve in the next year, month, or days — and provide you with some very hands-on, practical household strategies and techniques to set up in your home to FREE YOU UP from the day-to-day tasks so that you can focus on your big dreams.
Revive is basically the process I've gone through over the years to get myself to a place where I can teach my kids, manage my home, write for a living, and SAVE FOR TRIPS TO EUROPE!

Keep calm and dream big.