How to Fight Like a Mother
As an Amazon Associate I earn from qualifying purchases. For more details, please see our disclosure policy.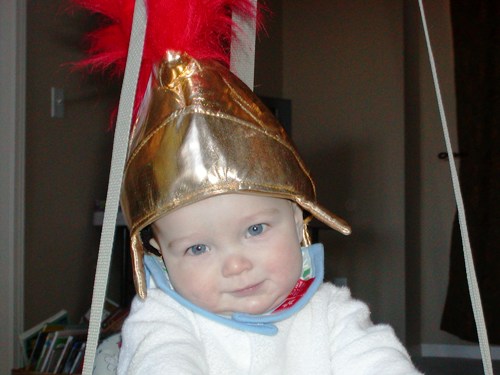 There's a lot riding on our job as mothers. Each of us, gifted with different abilities and strengths; each of us, faced with unique personalities and challenges; each of us, no matter the circumstances, is called to get up and fight the good fight each morning.
It might be managing a child's disability and the awkward stares of others.
It might be a personal health issue that won't relent or insurance companies that won't cooperate.
It might be financial problems that threaten and cause anxiety.
It might be problems at school that sometimes have more to do with the adults than they do with the children.
It might be something as mundane as feeling weary of the endless laundry and diapers.
There are a myriad of battles to fight in this life as mom. I have them. You have them. We all have them.
But, how do we fight the good fight when we'd rather crawl in a hole and hide?
1. Find the good.
One day after a particularly perplexing event, I asked God why He didn't give me any warning. He knew, of course, that it was going to happen. Why didn't He clue me in?! In the next moment, my mind went to a series of facts about my life that showed me how He had, indeed, prepared me for "this thing, this quest".
Difficult though it may be, search your mind for three positive circumstances, resources, or ways that you are prepared for this challenge. This will give you courage. 
If you can't find the good, ask a friend for help in thinking it through and seeing how you really are prepared for this battle.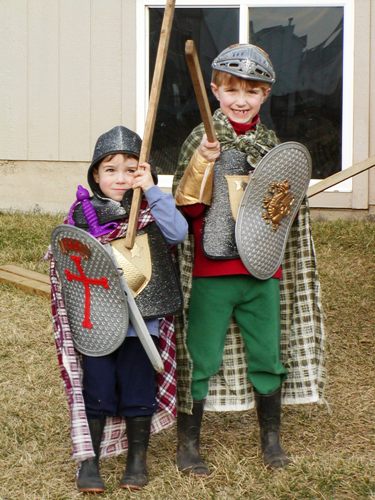 2. Thank God.
God promises that He won't leave us or forsake us. He promises that He will not break a bruised reed. He promises that He will grow us through these hard things.
Thank Him for his provision. If you can't see it, pray for eyes to know how He is working through this hard thing.
3. Think on what is true.
Often the circumstances of our lives lead us to fear and suppose. What if the school takes away my child's services? What if we can't pay our bills? What if we can't pay for this medicine? What if my child is never potty trained?
Our minds go to vain imaginations that are many, many steps from reality. Get real. Think through your situation. Assess what is reality and what are only could be's. Make sure you're clear on the difference. Focus on what you know to be true.
4. Call in the reserves.
No mom is an island. You have to get help whether your battle is emotional, physical, or spiritual.
Tell your spouse how you're feeling about the situation and talk it through. Call on friends to intercede for you. Contact a therapist or your doctor if they can play a role in making things better. Call your mom or other older woman who can reassure you that you are not alone in this.
You don't have to fight on your own.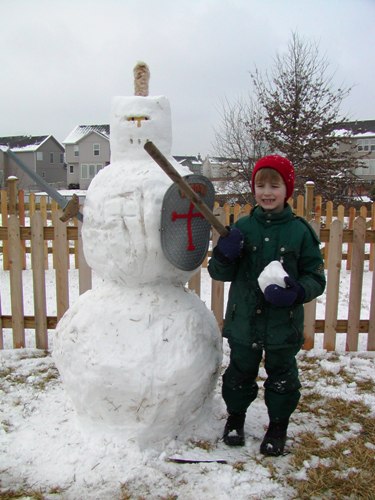 5. Make a plan.
Whether you need to revisit the budget, find an extra source of income, badger the insurance company, or call the school principal, make a plan to attack this challenge head on. After pulling in your support team, determine the best course of action and make a plan to accomplish your goals.
You can do this.
6. Put on your game face.
Resist the urge to skip the shower and dress in your grubbies. Dressed and ready for the day, you will feel better about YOU and be more confident for the challenges you face. If a manicure, pedicure, or just a soak in the tub will rejuvenate you, then make it happen.
Dress the part. You are a mama who is going to fight for her family's well-being. The outside world had better watch out.
7. Don't give up.
You are the best mom for your family. Know it and act accordingly. Don't despair. Don't give up.
Know that you are not alone. Each of us faces challenges that she isn't sure how to deal with. Even the girl next door does.
…let us run with perseverance the race marked out for us, fixing our eyes on Jesus, the pioneer and perfecter of faith. For the joy set before him he endured the cross, scorning its shame, and sat down at the right hand of the throne of God. Consider him who endured such opposition from sinners, so that you will not grow weary and lose heart. — Hebrews 12:1-3
What helps YOU keep on keeping on?