To Be More Joyful: Get a Reality Check
As an Amazon Associate I earn from qualifying purchases. For more details, please see our disclosure policy.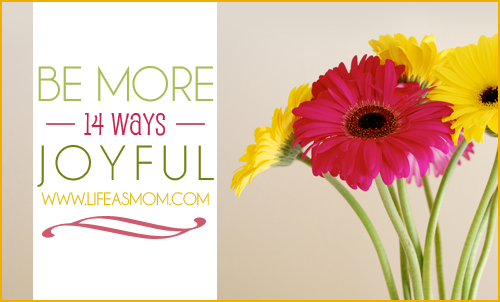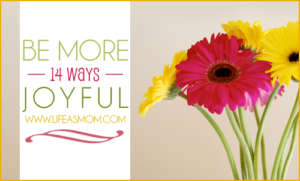 You're frustrated. You want to be the best mom that you can be. You want to manage your home simply, economically, and efficiently. But somehow things, people, circumstances aren't cooperating with your master plan. And it is robbing you of joy.
You find yourself angry, impatient, and discontent. What do you do?
Complacency and a feeble shrug of the shoulders is not the answer. Neither is riding rough shod over everyone in the vicinity.
But getting a reality check can be.
Getting Real
One thing that helps me function better as a mom, wife, friend, homemaker, is to come to grips with reality.
I have four boys, under 13 years of age. When you have more than one boy, energy levels multiply exponentially. There are some things I have learned to accept:
It will always be noisy at my house.
The toilets and bathroom floors will rarely be spotless.
Physical activity is going to rule the day over quiet occupations.
Accept the Acceptable
This is all good. (Except for the bathroom part, maybe.)
What makes it not good is if I don't accept the nature of my household. Sure, we can have established quiet times. Sure, each young man can learn toilet cleaning techniques — and you better believe he will! Sure, each of my boys can learn to keep his hands, legs, feet to himself.
But, I need to have an accurate picture of my reality as a mother of many boys. If I buck the circumstances that aren't really mine to change, I will find myself disgruntled at best, angry at worst.
I can be a more joyful mom if I embrace the things that make my family unique.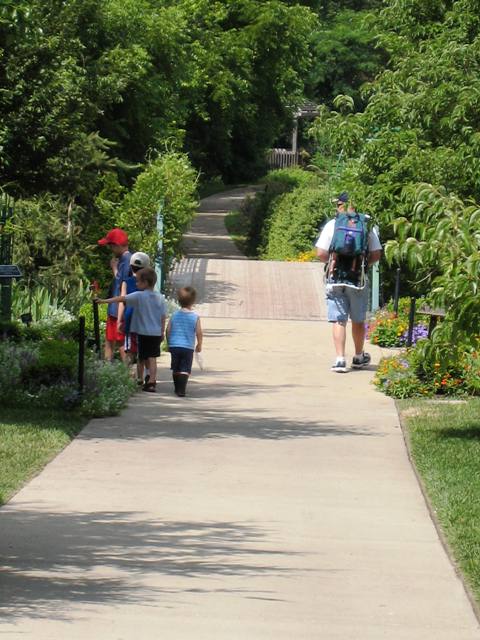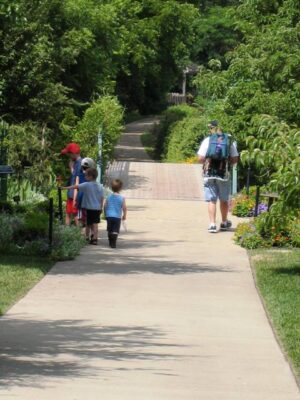 Get a reality check.

Consider the following:

What are the circumstances in your home that "bug you?" Are they really wrong (in an ethical way) or are they simply annoyances?
Are there ways to approach these situations other than how you currently react? Are you setting yourself up for frustration based on how you respond?
If you could change something about your "life as MOM," what would it be? Is it a realistic expectation of yourself, your family, this season of life?
Grow with it.
Obviously, there are aspects of our reality that are unacceptable. * There are always area to improve and grow. Getting an accurate picture of your reality will help you better determine the things that you can change and identify the areas where you and your family can grow.
Wearing rose colored glasses, or seeing things better than they are, is not reality. Neither is the Eeyore way of looking at life. Woe is me….
But if we can think on what is true, accept the acceptable, and grow ourselves and our families in those areas in need of improvement, I think that each of us can find more joy in "life as MOM."
Where are you bucking the reality of your circumstances? What's another way of looking at it?
*I am in no way condoning accepting abuse. If you find yourself in a dangerous situation, please seek help immediately.