Get organized and get going with this new printable planner, The Print & Go Planner.
This year is the first year since 2010 that I haven't had a cookbook deadline. I thought that I wouldn't need to be as organized as I was in years past. I didn't print and bind a personal planner last fall. I tried to get away with the binder method.
Epic fail.
Turns out I was wrong. I need to be organized on paper to have peace of mind — and to get anything done. Turns out just winging it (which I only sustained for a few months, anyway) just didn't work.
I wrote four cookbooks in four years, and I'm still standing. I honestly don't know how I pulled that off. Well, yes, I guess I do. I was really organized and made sure that whenever possible I had all my ducks lined up in a row.
My mom says I'm "driven". I don't really like that phrase because it makes me think of hard-nosed, insensitive women who push through no matter what collateral damage occurs. I don't think that's what my mom means, and I certainly hope that's not what I'm like.
What I do know is that I don't like the status quo when the status quo sucks. I want to change it, and make it better. Laissez-faire home management just doesn't really work for me.
So, a few months ago, I started to do a redesign on my personal planner. I created something new that I'm really excited about: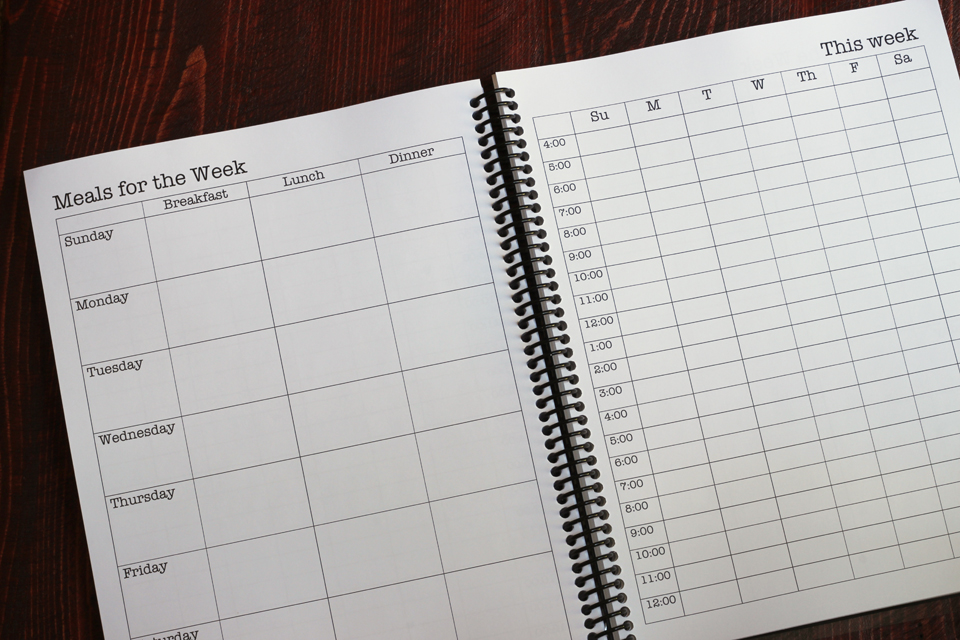 The Print & Go Planner
This planner is a little bit different than Organizing Life as Mom. It's simpler, a little streamlined, and ready to go. That's what I love about it. I had mine printed and bound at Staples, and I just love it.
That's one of the things about this. This 200+page planner is ready for you to print and go — and bring order to a harried life — without having to fuss about which pages to use. I've designed the planner to get you (and me) from point A to point Z without a lot of crazy.
You can buy The Print & Go Planner here for $12.
But, I've included a separate file that you can easily pick and choose which pages to print if you want to customize your planner in a different way.
Planning pages include:
goal setting
meal planning
daily to-do's
weekly schedules
monthly goals
monthly calendars, from July 2015 to December 2016
This planning product is available for $9. You'll receive a coupon for $3 off a future product when you buy in July.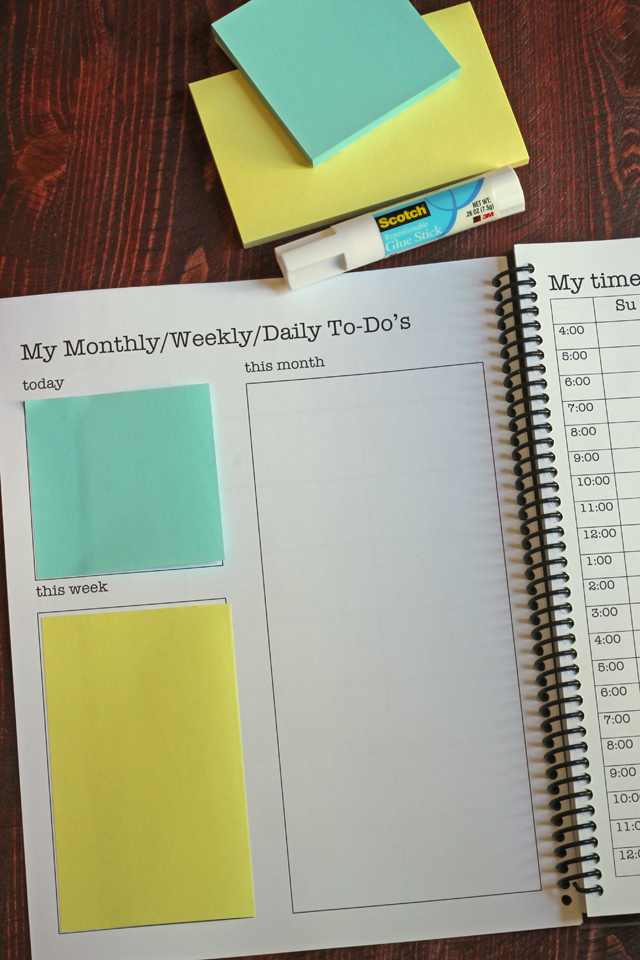 Your purchase includes THREE files:
The Big Gnarly Explanation (of how to use the pages)
The Print & Go Planner
The Basic Pages (in case you want to mix and match the pages in a different way.
Be sure to download all three files.
(Please note: the pages in this PDF file do not contain fillable forms. They really are designed for printing. If you'd like a fillable product, check out Organizing Life as MOM.)