How to Prevent Toddlers from Napping in the Car
As an Amazon Associate I earn from qualifying purchases. For more details, please see our disclosure policy.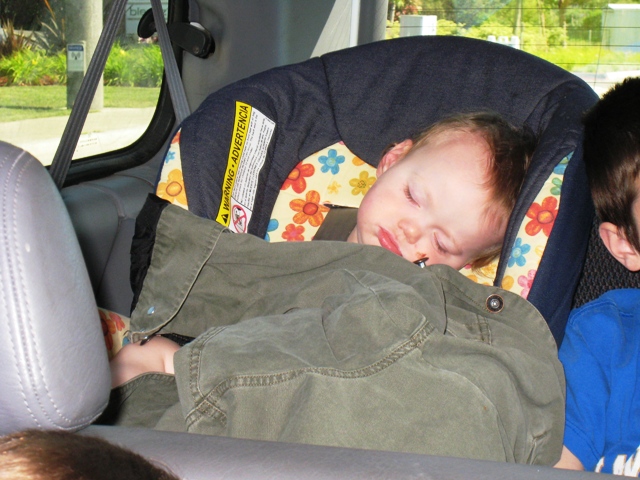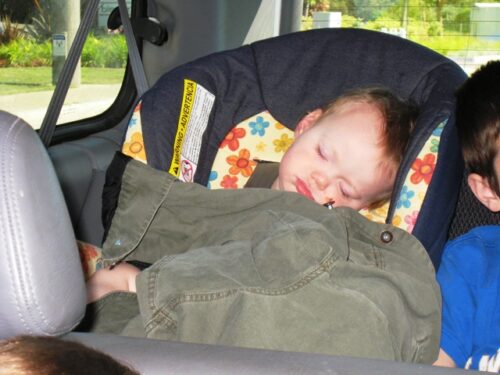 Sleeping children are a beauty to behold, especially at home in their beds. I've never been a stickler for kids napping at home. I'm okay, in fact, more than okay with car naps on a long drive. Ever sit in bumper-to-bumper LA traffic with a screaming baby?
Yeah, you know what I'm talking about….
However, if it's a quick trip from the park to home, I'd rather they waited before they snoozed. A 15-minute catnap is enough to blow a 3-hour naptime out of the water.
I've had toddlers for the last 12 years now and nothing's changed. If I don't engage my little one for the entire ride, she will fall asleep, even if we are one block from home. So, we try to keep FishBaby awake until her crib is in sight.
Here are some ways we attempt this miraculous feat:
Sing songs, NOT lullabies. Try rousing, piraty, laughing, clapping songs.
Talk about the day. Beginning babblers often love this.
Ask questions that require an active response, like "Where's your nose?" "Point to your eyes."
Look for vehicles of a certain color or look for tractors, fire engines, etc.
Hunt for the monkey in the trees. Yes, I lie to my kiddo. But, it works. We talk about monkeys and look for them in the trees we pass.
What do YOU do to keep the sleepy toddler awake?