How We Save on Haircuts (Frugal Friday)
As an Amazon Associate I earn from qualifying purchases. For more details, please see our disclosure policy.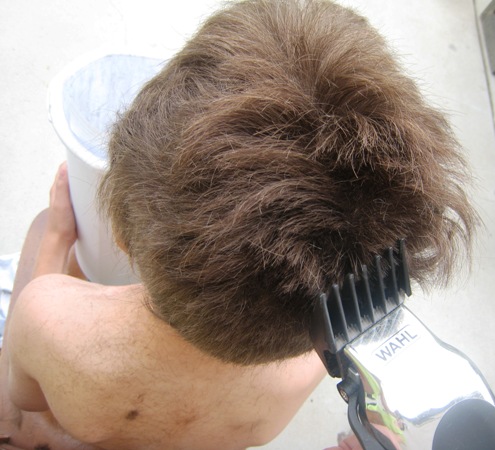 This probably isn't earth-shattering, money-saving advice, but I do believe it saves us at least $420/year, so here we go. I am the barber around here.
Yep. Really. I suppose I could say I'm a stylist, but that would be stretching things. A lot.
It wasn't until I was a teenager that I ever set foot in a hair salon myself. My dad or my aunt always trimmed my hair as well as that of my siblings. My dad was self-taught, and it worked out okay.
Eventually.
In our years of being dinks, hubs and I both paid big bucks on haircuts. Once we had kids, we scaled back, going to a less-expensive walk-in salon. I grew my hair long so I wouldn't need to cut it very often. And I learned to cut the kids' hair myself.
Admittedly, there were quite a few bowl-cut years. We called it the "surfer cut."
Even when we lived in Kansas City.
Cutting my kids' hair has saved us a ton of money over the years. A ton.
My eldest son has particular tastes, so I'm fine taking him to Sports Clips. It's not terribly expensive, and it gives him good practice in communicating his preferences to someone besides me. I'll clean up around the ears and neck in between cuts, so that we can stretch the cuts out a little more.
I've taken the other boys on occasion as well — like when we had a fancy event to go to and I was running short on time and patience. However, once I realized that all they wanted were buzz cuts, I said, "Forget that. I can do that for free."
So I do.
This may not work for every parent, child, or head of hair. I have one child who detests the buzz cut, but who also has very wiry, unruly, every-which-way kind of hair. He's on probation this month to keep it groomed and tidy, otherwise it's the buzz cut for him, too. I think he'll do fine, though.
Like I said, this has been a great way for us to save on salon costs, and it's usually more convenient than hauling people somewhere to get their hair cut. I can take them to the hair studio (aka the backyard) in my pajamas.
How do YOU save money?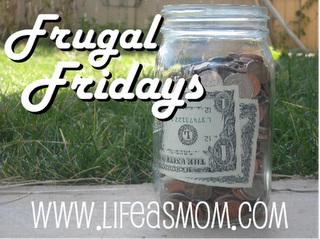 This is Frugal Friday. In an effort to make these weekly financial discussions more interactive, I'm no longer posting a link-up. Feel free to leave a link in the comments. But better yet, chat with us on today's topic.