Learning is Everywhere: The San Diego Zoo & A Panda Adventure
As an Amazon Associate I earn from qualifying purchases. For more details, please see our disclosure policy.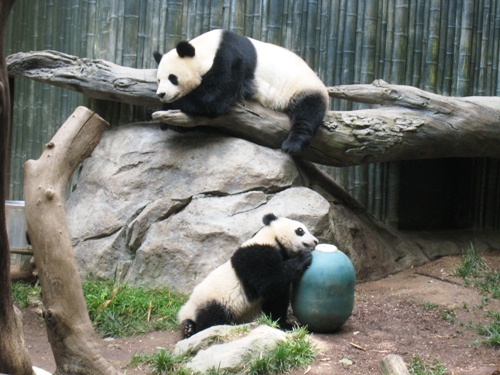 One of the significant things about our family is that everyone loves to learn. Now, they don't always love to do their math assignments, but they do love to learn new information and share ideas. Even us adults. This past month FishPapa has been reading some books on Ancient Greeks, Romans, and Celts. And he often would turn to me and say, "Did you know….?"
Yeah, we're geeky like that. But, truly, we love to learn.
Learning is Everywhere
And the beauty of this world is that wherever you turn, there's something more to learn. All of life is learning.
One great place to learn new things is at the zoo. Ever since our older children were little, trips to the zoo have been a regular thing, with visits to the Santa Barbara Zoological Gardens, the Charles Paddock Zoo, the Great Plains Zoo, Minnesota Zoo, Fresno Zoo, Kansas City and finally San Diego Zoo and Wild Animal Park. Lions, tigers, and tons of zoos, oh my!
The Zoo is where we practice all sorts of skills.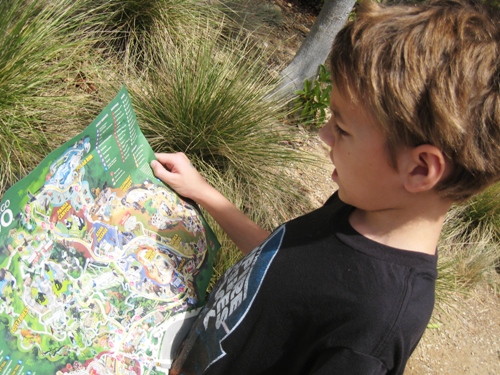 1. Map reading
This kiddo hasn't had a ton of formal map or geography instruction, but he's absorbed it from books, videos, and real life. We handed him the map and he guided us — quite successfully. I was pretty impressed.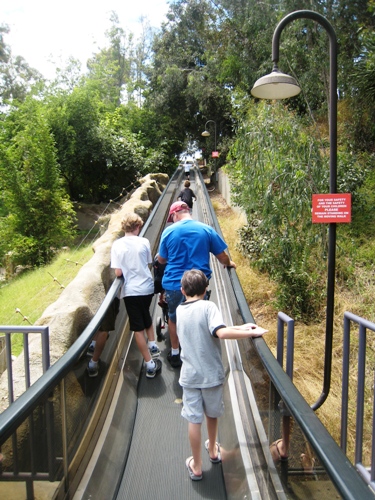 2. Climbing and walking
Forget buying a gym membership or fancy exercise equipment. The San Diego Zoo gives you plenty of opportunity for exercise. Thankfully, they provide long walking sidewalks up several of the large hills in Balboa Park. But, otherwise, we got our physical education for the week!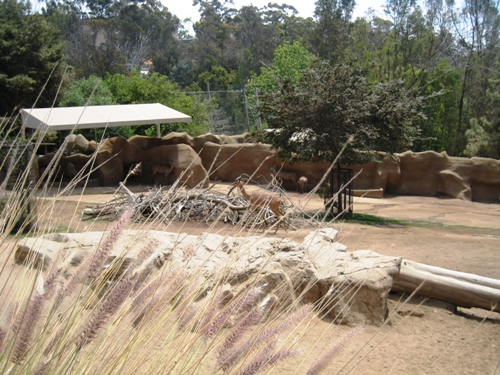 3. Animal identification
Often there are several different kinds of animals in an enclosure, some often looking very much alike. We test each other to see who can identify animals based on the descriptions provided by the zoo. Sometimes, it's pretty easy to do, but other times there are fine details to examine. The San Diego Zoo has three zebras which you can tell apart based on their stripes. People stand there for quite some time comparing zebras to the poster near their enclosure, trying to distinguish one from another.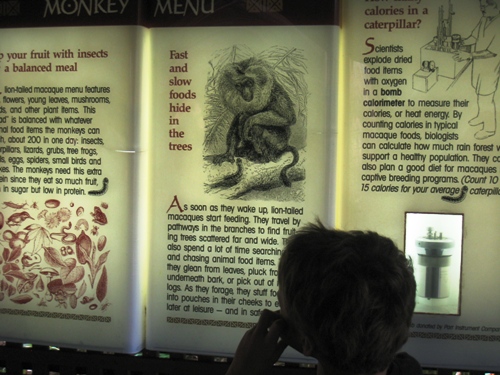 4. Reading and absorbing
We have three readers amongst the FishKids with numbers 4 and 5 on their way. I love it that they take their time to read the information posted by each animal to learn more about the critter we're visiting. Did you know that a caterpillar was worth about 10-15 calories?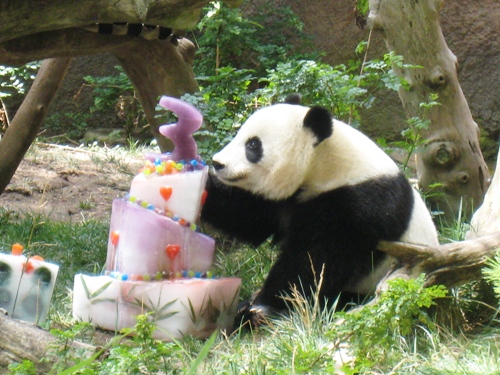 5. Good ol' fashioned listening and observing
This week the Pandas at the San Diego Zoo had a Birthday Party! Three of the five Giant Pandas all celebrated birthdays this week and we got to attend ZhenZhen's party. She turned 3 and enjoyed a fancy birthday cake, too. Girl after my own heart!
(Her cake is made of ice and colored with natural dyes.)
We learned an amazing amount of information about pandas, thanks to the Zoo ambassadors and keepers.
A female is only fertile 3 days out of the year, contributing to an endangered population — as well as birthdays all in the same week.
All pandas are considered national treasures of the People's Republic of China. The five at the San Diego Zoo are on loan as part of a breeding and research program. At the age of three, a panda can be recalled to China to join the larger breeding program.
There are about 1600 pandas in the world.
They are really cute!
The festivities continue through the weekend, so if you're in San Diego, you might want to pop in and say, "Happy Birthday!"
A Great Day
It was a great day at the zoo, despite one fairly fussy toddler who, of course, didn't sleep until we walked outside the park gates. All the kids, right up to the teenager, said it was a great day. As a parent, I don't think you can ask for anything better.
What's YOUR favorite thing about the zoo?
— Disclosure: Our family visited the San Diego Zoo for free in order to attend ZhenZhen's birthday event and to learn more about the Panda Birthday Week. I was not compensated to publish positive comments. For more information, see my disclosure policy.