Load Up Your Kindle for Travel
As an Amazon Associate I earn from qualifying purchases. For more details, please see our disclosure policy.
Hitting the road? Don't forget to load up your Kindle for travel. Janel shares how she stocks her digital library for her family, saving money as well as space.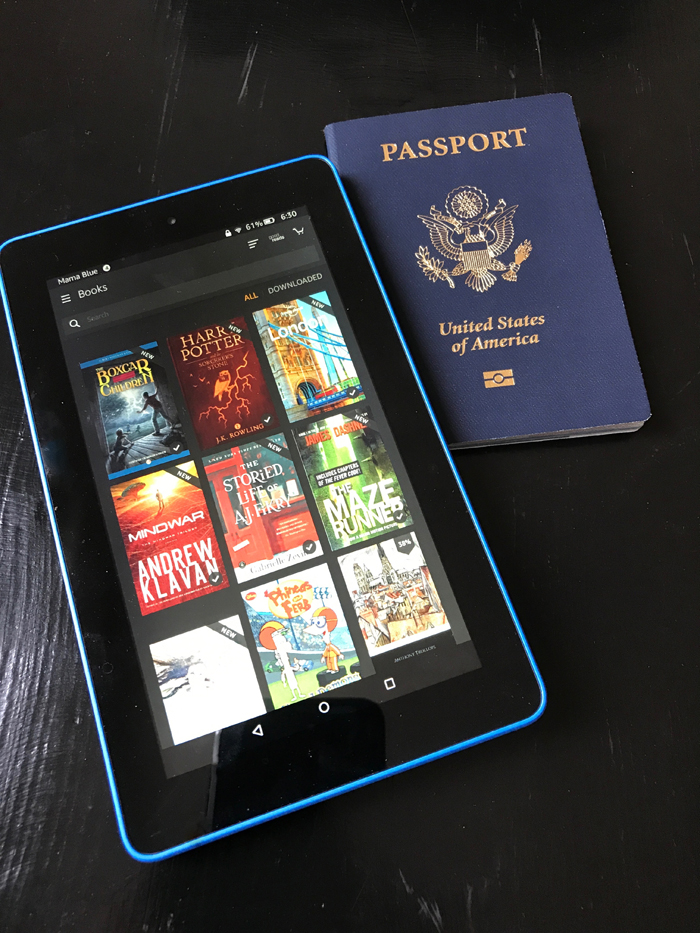 A few years ago, I scoffed at the idea of using an e-reader device. And then, my husband bought me a Kindle for our anniversary. I wasn't sure how much I would use it, but I thought I'd give it a go. Shortly after he gave it to me, he had to go on a business trip, and I decided to try it out. Once I discovered that I could get a FREE copy of an out-of-print book that I had always wanted to read, I was hooked.
Although you don't get the experience of feeling the pages of a book or writing in the margins, you certainly get convenience…and a huge library of books at your fingertips.
It is also an excellent way to take a library with you when you travel.
Last summer, we were "homeless" for several months while my husband worked an internship out-of-state. We house-sat and changed locations every week for two months. Our Kindles were an ideal way to keep a library of books with us wherever we went.
That's how my daughter Ella managed to read the entire Harry Potter series last summer — I certainly wasn't going to tote those hefty books with us on our travels. Ella has now claimed her father's Kindle as her own. (He's not quite as addicted as we are.)
Don't have a Kindle?
One thing I love about Kindle books is that you don't actually have to have a Kindle to read the books. Amazon has created FREE Kindle Reading Apps that allows you to load Kindle books onto your PC and Mac computers, tablets, and smartphones. You just need an Amazon account.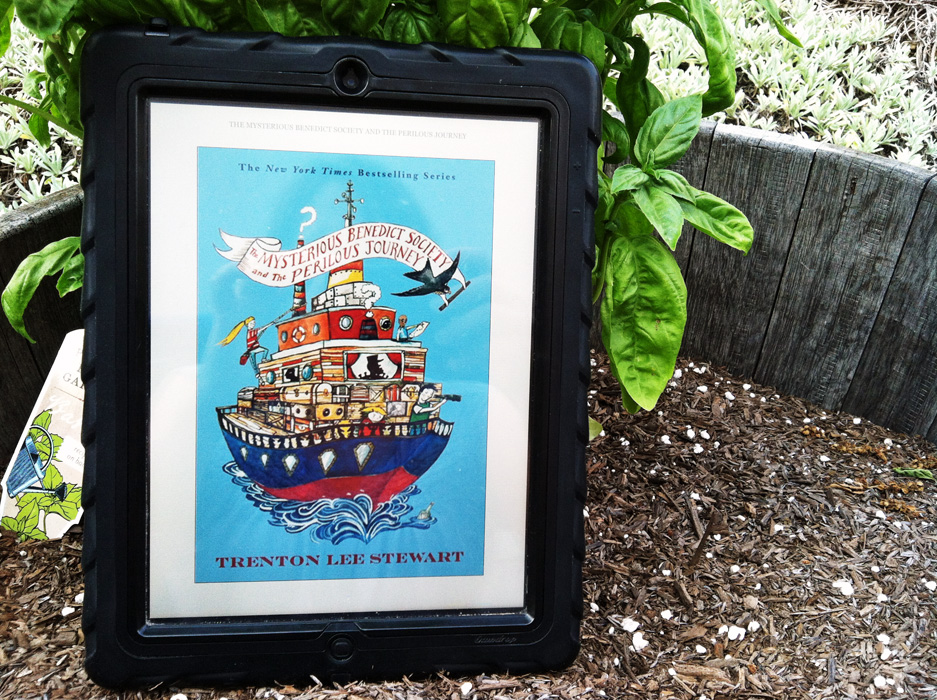 How to get free or inexpensive books for your Kindle:
Don't be fooled into thinking that you need to spend a lot of money to load reading material on your Kindle. You don't. There are several ways that you can get free or inexpensive Kindle books to read.
Search for FREE Kindle books on Amazon.
You can search the Amazon catalog for FREE Kindle books. I think that it's easier to search for free books when using the "full site" on a computer rather than a "mobile site" on your tablet or smartphone. If you've got a particular title in mind, search directly for that.
If you want to browse for free books from amongst the bestsellers, click on the Amazon Bestsellers link and click on Top 100 FREE. If you want to refine it more, click on the specific category like Children's Books or Travel.
Some notes of caution:
READ THE FINE PRINT. Sometimes a search for a "free" book may bring up an item that actually costs money unless it is available for free through a program like Amazon Prime. Make sure you read carefully before you click to purchase.
READ THE BOOK DESCRIPTIONS CAREFULLY. A title may be labeled as "children's" by the author, but it might not be anything that you want your child to read. Parental guidance in selecting books is always suggested.
Also, be advised that oftentimes Kindle books are self-published…and sometimes not very well edited. However there are thousands of classics that you can get for free that won't have those annoying "your" vs. "you're" errors. Oftentimes reviewers will give you a heads up about inappropriate content or horrible editing. Just use your discretion and read reviews.
Read for FREE in Amazon Prime reading.
Amazon Prime subscribers have free access to a library of Prime reading. You can borrow up to ten books at a time at no extra charge.
Borrow from your local library.
Our local library lends e-books for various e-reader devices. Check with your library to see if they do the same. This has been so helpful to me personally when my daughter was clamoring for a particular book, and I didn't have time to run to the library. She read several of the Emily Windsnap books as well as the entire Harry Potter series this way.
Borrow from a friend.
Some Kindle books are "lendable" so if you've got a title in mind, check to see if it's lendable on Amazon and then ask your Kindle-loving friends if you can borrow it. Unfortunately, they won't be able to access the title while you're borrowing it.
Try Kindle Unlimited.
During our family's recent cross-country move, I decided to try out Kindle Unlimited. The service costs $9.99 per month and gives you access to over 600,000 titles for free. If your Kindle devices are registered to the same Amazon account, you can use Kindle Unlimited on all of them.
Any Kindle book that is eligible for Kindle Unlimited is marked with a symbol on the book's page. Of course, you don't get to KEEP the books indefinitely. This may be an inexpensive way to get your hands on books that have a huge waiting list at the library.
If you and your family are prolific readers, this may be worth the $9.99 per month. Amazon offers a FREE 30 day trial. Sign up before you hit the road and load up that device. If it doesn't work out or you don't care for the selection of books, just cancel the membership before your trial is up.

Load up the Kindle for your trip.
In order to load your Kindle with books, you'll need internet access. Since this can be spotty during travel, it's best to load up the library on your device before you leave home. You'll also want to remember to:
charge up your device before you leave
bring your device charger with you while you travel
turn your Kindle wi-fi off when you're not actively searching for or downloading books. It will make your battery charge last much longer.
Happy Reading!
Originally published October 11, 2014. Updated May 16, 2017.