Tips for Traveling as a Family at the Holidays
As an Amazon Associate I earn from qualifying purchases. For more details, please see our disclosure policy.
Holiday family travel can be tiring, but traveling as a family is worth it when you make memories with your kids and spend time together. Follow these tips to make the experience fun and less-stress.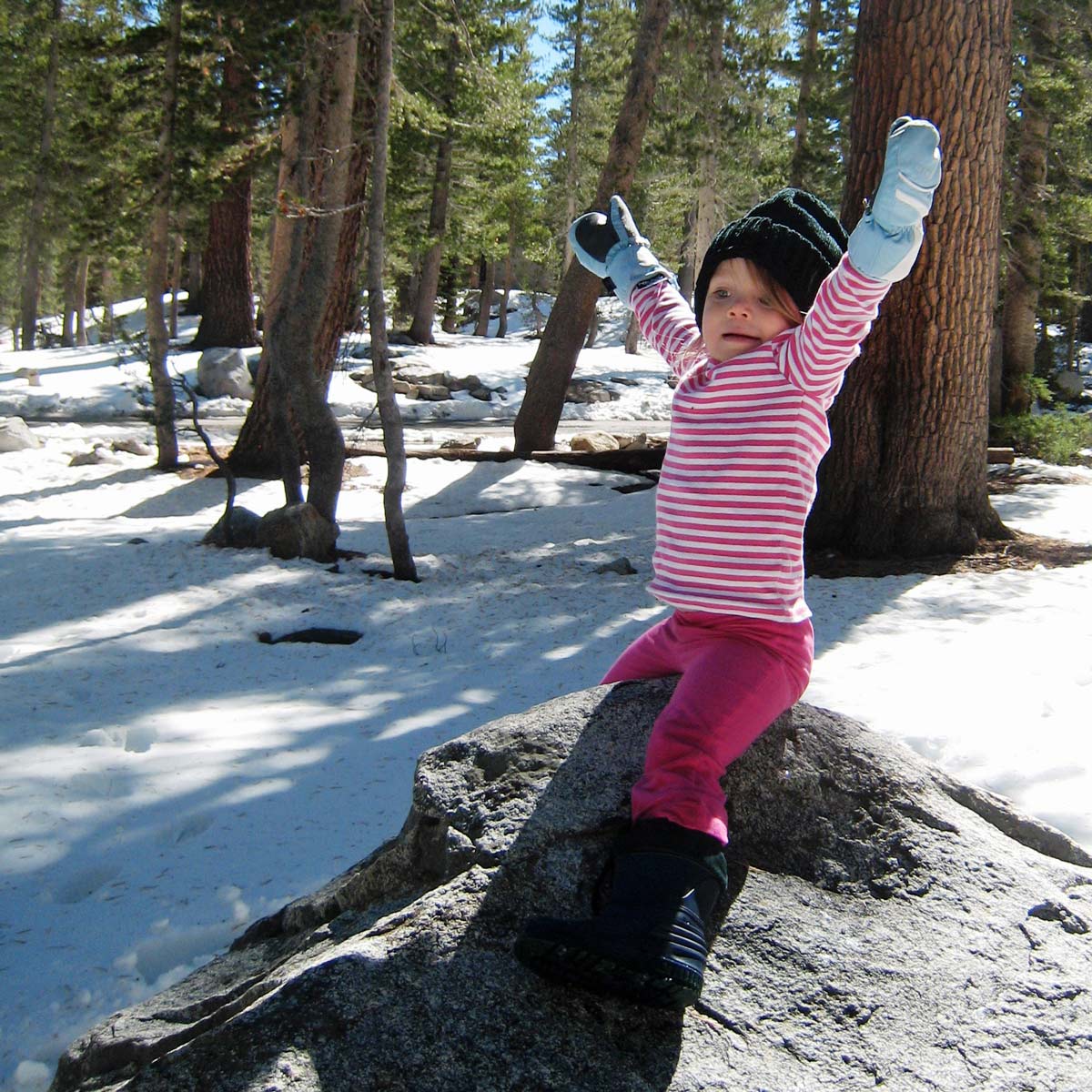 Are you hitting the road this holiday season? Are you looking forward to it like a little kid on Christmas Eve? Or are you dreading the schlepping, the packing, and the unexpected surprises that come with holiday family travel?
For years we avoided taking our kids on the road. It was just so much easier to do all the hard stuff of parenting in the comfort of my own home instead of taking all the hard stuff on the road and having to perform it in strange quarters.
Traveling as a family, especially at the holidays, is not for the faint of heart.
Yet, one of our few regrets as parents now, almost 25 years in, is that we didn't travel more with our kids when they were much littler. Don't be like us!
I'm thankful we started traveling as a family more a few years ago. We all have such great memories of our time in France and Great Britain — even when we all know there were really hard things in the midst of it all.
Here's what we learned — and continue to learn — in the process of traveling as a family.
1. Leave early.
If you're traveling by car, leave before the crack of dawn. I can't tell you what a difference it makes.
Our most successful road trips have been those when we piled jammy-clad, sleeping children into the car, beat the traffic, and arrived at our destination without being strung-out and exhausted.
This continues to be our MO, now that we're traveling as a family with teens and college students.
2. Gas up the car the night before.
I know you're tired from all the packing. I know you think you'll just find a station along the way. I know you can justify a way not to go to the gas station the night before.
I also know your future self will really appreciate NOT having to stop for gas just when the crying baby finally fell asleep. And you'll really appreciate not getting lost in a very strange and dangerous part of St. Louis when you get scarily close to running out of gas completely.
Just saying. Been there, done that.
As Edna Mode says, "Luck favors the prepared, dahling."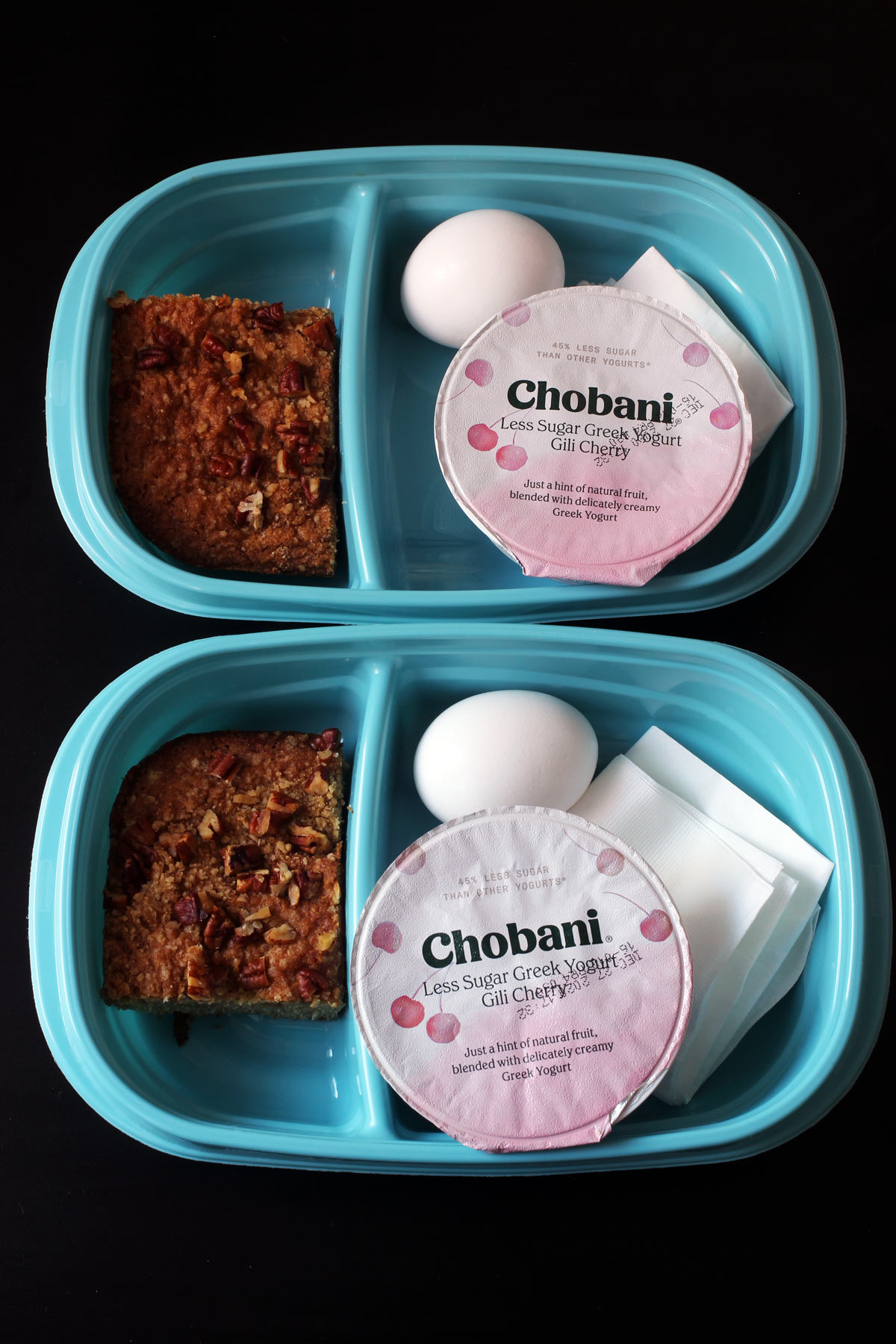 3. Pack food.
How many times have you thought you'd just grab food on the road or at the airport only to find out that it costs a small fortune and tastes gross?
Yeah, that's what we thought oneThanksgiving, too, when the only place open was a very disgusting McDonald's. Not doing that again!
Pack a small cooler of healthy, wholesome fare that will cost just pennies compared to what you'll find along the journey. Trust. me.
Traveling as a family is already challenging enough; you don't need to throw hanger into the mix.
–> Make up a few of these Make Ahead Breakfast Ideas Your Kids Will Love if you'll be traveling in the morning hours.
4. Plan for illness.
They say to plan for the worst and hope for the best, right? Hopefully, your kids WON'T get sick on your trip, but what if they do?
Do you really want to try to find a pharmacy in a strange place?
Or do you want to open your bag of tried-and-true remedies and carry on?
I vote for the latter. Packing a few OTC meds and home remedies has saved us more times than I can count. We don't spend money we hadn't planned on and we can provide comfort to our kids as soon as that first cootie makes its presence known.
–> Don't forget supplies to deal with Carsickness.
Consult your doctor and your own best judgement for the best remedies for your family. In my bag of tricks this year, I have the following:
Traveling as a family means preparing for the unexpected, even illness.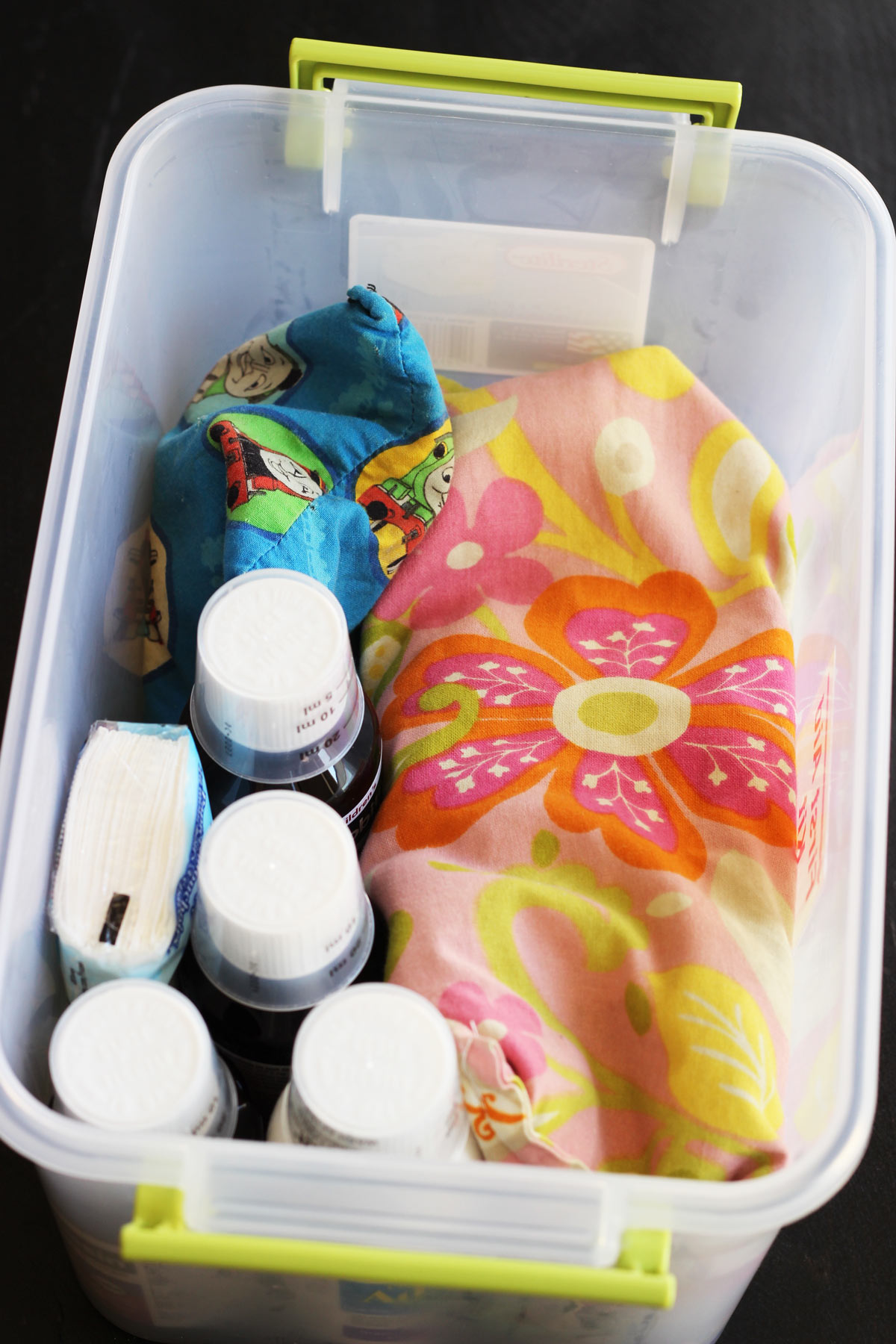 5. Be prepared for weather and road safety.
You know this already, but it bears repeating. Be prepared for inclement weather and related — and unrelated — car troubles.
Pack the chains even if you don't think you'll need them.
Make sure you've got the jumper cables just in case.
Throw in the extra coats even if the weather is supposed to be unseasonably warm in your destination.
Being stranded on the highway for hours on what is supposed to be your family vacation is no picnic. And buying new coats for everyone when they have perfectly good ones at home isn't much fun either.
With a little planning, you can avoid some headaches when traveling as a family.
6. Focus on your family.
Yes, there will be weird relatives, road hazards, and maybe a stomach bug or a sniffle when you're traveling as a family. But, you'll also make great memories with your kids.
As I think back to the times when things haven't gone quite right on our family trips, I'm either overwhelmed with thankfulness — we did survive, after all! — or I can simply laugh at the mishaps.
You might not feel like laughing while it's happening, but trust me, if you keep the right attitude, it will go down in the books as a vacation to remember.
Remember when we were stuck in Indio when the car broke down? Remember when the pizza delivery guy took 5 hours to bring dinner? Remember when we drove around in circles in Le Mans looking for a place to eat?
No, you won't be able to plan for every contingency when traveling as a family at the holidays, but you can handle the big things if you focus on this list and then focus on your family while it's all happening.
That little girl joyously playing in the snow up top? She's now thirteen. The last ten years went by in a heartbeat.
I'm so glad that I remember that trip to the snow, that we enjoyed it together as a family, that we traveled as a family, and of course, that we survived.
More Family Travel Tips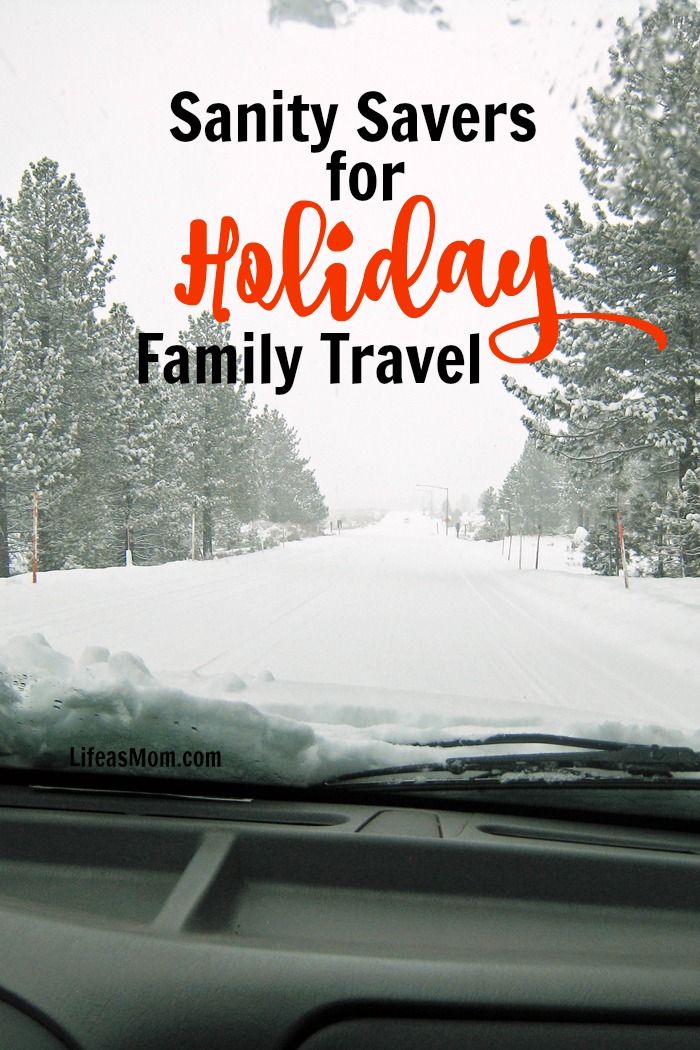 This post was originally published on November 20, 2016. It has been updated for content and clarity.