The Morning High Five
As an Amazon Associate I earn from qualifying purchases. For more details, please see our disclosure policy.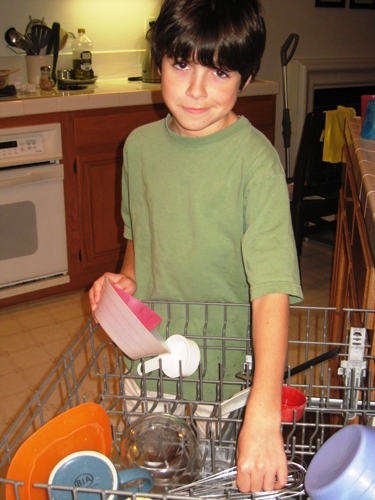 Wondering how to teach your kids responsibility? Looking for ways to instill good homekeeping skills? Want just a little bit of help around the house?
Me, too!
Chores are good for kids. Not only do they help them learn home management and responsibility, but having regular household responsibilities gives them a vested interest in the workings of the household.
We are still a work in progress over here. But, we've got a few systems that are working. One of the regular parts of our day is The Morning High Five. The kids must do these five things before school each morning. I made up this chart and have copies of it plastered all over the house.
There's no excuse for not knowing what you need to do each morning.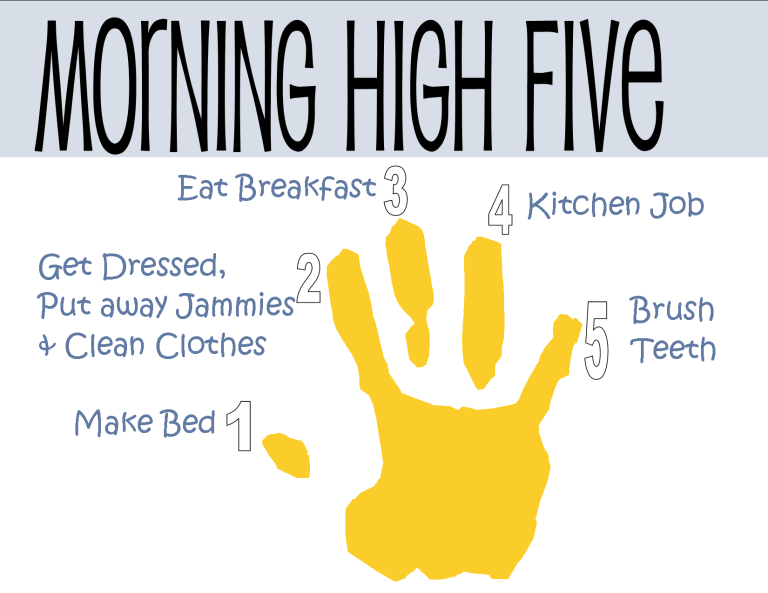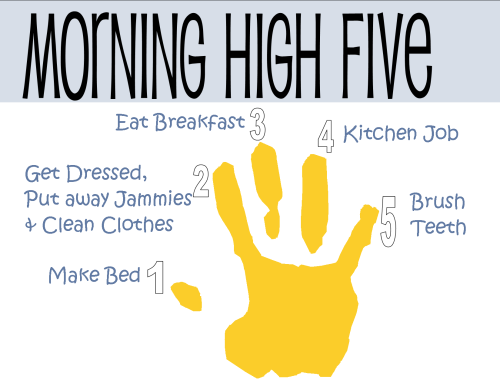 You can print out our chart or customize one of your own with this free printable.
Right now you can purchase my latest ebook, Organizing Life as MOM, which includes 173 pages of inspiration and planning ideas. 100+ pages are fillable planning sheets, meaning you can customize them to fit your life, your family, and YOU. It includes a new and improved version of The Morning High Five.
This basic list of five helps us get a good start on the day. It's not all that our kids do for chores, but it's an easy bare minimum and a way that helps us get the day rolling in a positive way.
What do YOU do to help your kids help around the house?