O Christmas Tree! Safety Tips for Families with Small Children
As an Amazon Associate I earn from qualifying purchases. For more details, please see our disclosure policy.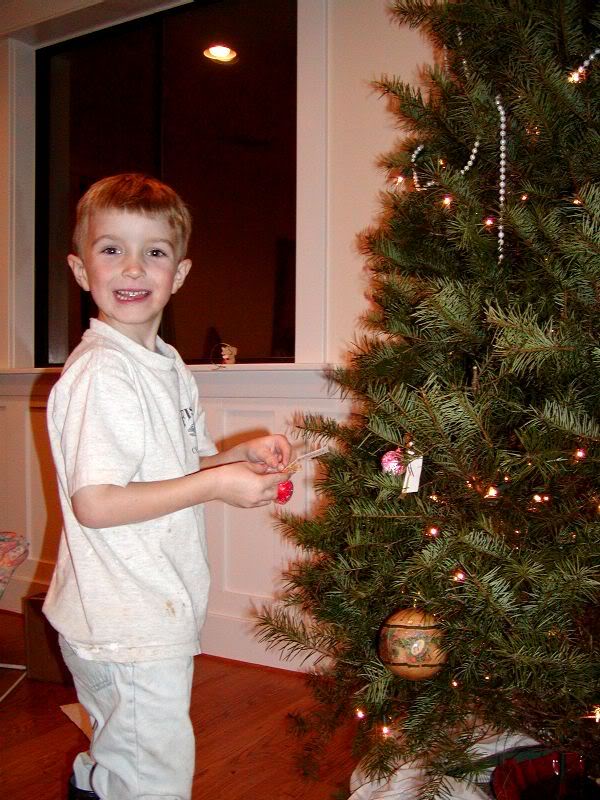 Christmas time can be an exciting one for families with small children. But, it can be full of mishaps because small children are, well, small. They're inquisitive. They want to explore their world. They want to get into stuff. And boy, is that Christmas tree an enticing thing to explore. As parents we can fight it or we can roll with, looking for ways to make Christmas safe and fun with our young children.
Here are some tips to help your children and your Christmas tree co-exist peacefully:
If you purchase a live tree, make sure that it is secure in its stand. If you are in doubt, you can tether it to the wall with some fishing wire and a hook. Having the tree topple is no fun, especially with young kids about.
Consider using unbreakable ornaments while your children are small. It's only a few years to "sacrifice," yet the worry and potential danger often outweigh any imposition or loss of style.
Families with crawlers, toddlers, and preschoolers might want to consider a table top tree. We have done this 10 of the last 12 years. With a smaller tree, placed out of a child's reach, we've reduced the amount of un-decorating, broken ornaments, and tree climbing.
Check that your lights work properly and that there are no loose wires. Lights are cheap, especially after Christmas. If you think you need to replace some, please do. Pick up a few boxes at after-Christmas sales so that next year you are prepared to replace weary sets.
Keep that tree watered! The US Fire Administration has helpful information about Christmas Tree fires. We like watering the tree with ice cubes as the ice melts quickly and doesn't "spill." Young children can easily help with the task
Use common sense. If there's a kid out there who can discover some new dangerous trick, it's either yours or mine. Keep your children supervised around the Christmas tree, holiday lights, and candles.
What do YOU do to keep your kids safer around the Christmas decorations?
Disclosure: I am not an expert. I'm just a mom sharing her experiences. Please do your research and then make the best decisions for the safety of your children.