A Get Well Kit for When Sick Gets Real
As an Amazon Associate I earn from qualifying purchases. For more details, please see our disclosure policy.
Packing a Get Well Kit for home or travel is one great way to make it easier when sick gets real. Include these items to make it easy to nurse your sick child.
This post is sponsored by Pfizer Consumer Healthcare. All opinions are my own.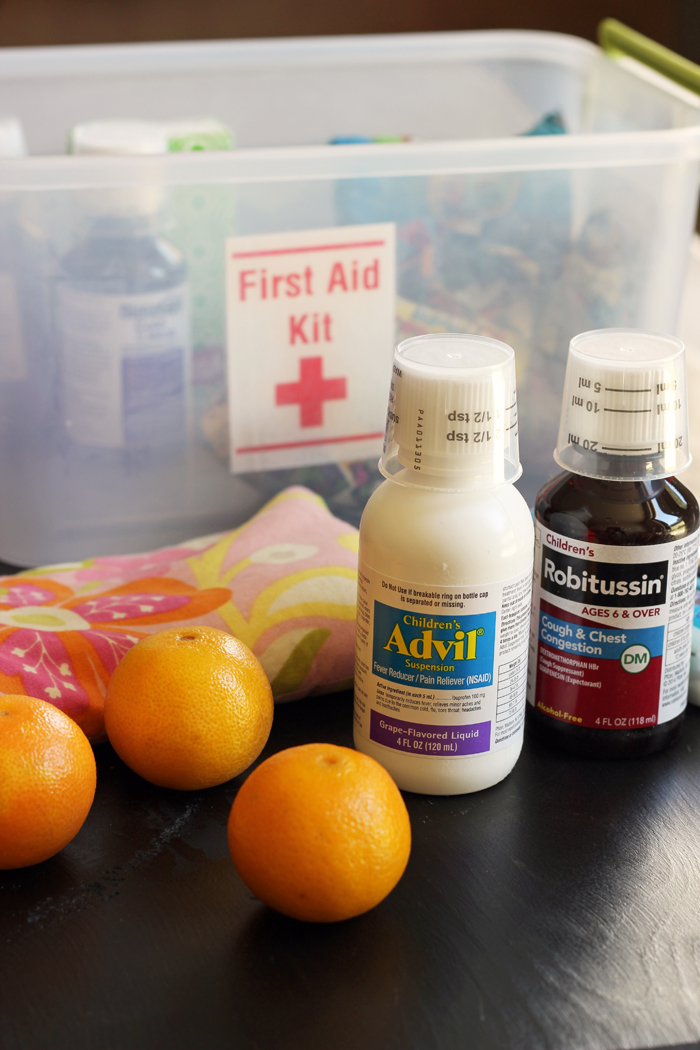 One never plans to get sick, right? We don't say, "Hey, let's go ahead and get the flu this week. That could be fun." No, instead sickness usually catches us unaware. After 18+ years in this parenting gig, I don't know why it still surprises me.
We've had kids suffer from the flu on an airplane; we've gone to the ER for high fevers on vacation; we've scrambled on road trips to find the nearest pharmacy for pain and cold medicines. Heck, I've even tried to navigate the French language with unfamiliar medical terms in the hopes of getting my kids some relief.
In fact, last year when we took the kids to Europe, someone picked up a bug almost as soon as we got there. We spent our first two days in London. On day three, we were on a train to France with two sick kids. By day five all six kids had fallen. The City of Lights didn't look so grand to my children who were nursing both culture shock and really bad chest colds.
It made for some memories, for sure. And we made the best of it, thankful for having packed a supply of OTC meds and contriving homemade chicken noodle soup in our small hotel kitchen. But being sick on vacation is no fun!
Now that we're home and I can read all the labels, I've got flu and cold remedies on hand even though everyone's currently well. (knocks on wood)
I know all too well that we could go down at any second. And when you've got 8 people on deck, you better man the battle stations, and get prepared for when sick gets real.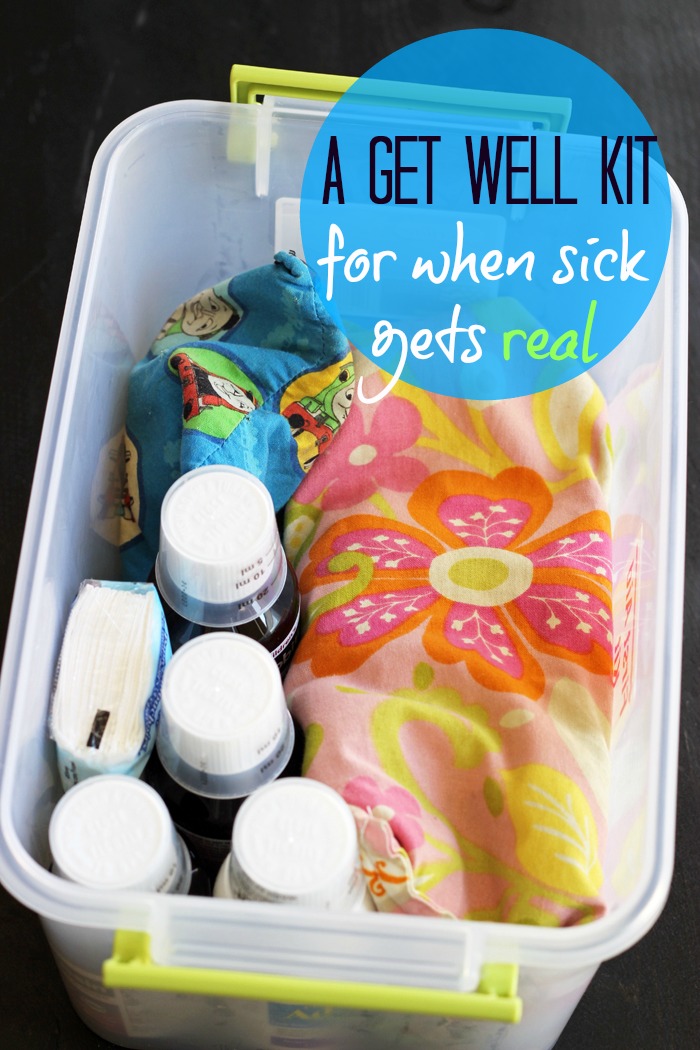 A Get Well Kit for When Sick Gets Real
Currently, we've got our Get Well Kit stocked with these items:
In the pantry and fridge I keep these things on hand:
oranges and clementines
soda crackers
canned juice
chicken broth and noodles to make soup
While we can't completely avoid illness this winter, we're going to do our best to be prepared!
What do you put in your Get Well Kit?
Disclosure: This post has been sponsored by Pfizer Consumer Healthcare. I've been compensated for my time spent writing as well as received complimentary product. All opinions are mine.