Kenilworth Castle, The Cotswolds, Bath, and Avebury
As an Amazon Associate I earn from qualifying purchases. For more details, please see our disclosure policy.
Travel log: We traveled through Great Britain for almost five weeks this spring. Here's how we spent week 4: in Kenilworth, Bath, and Avebury.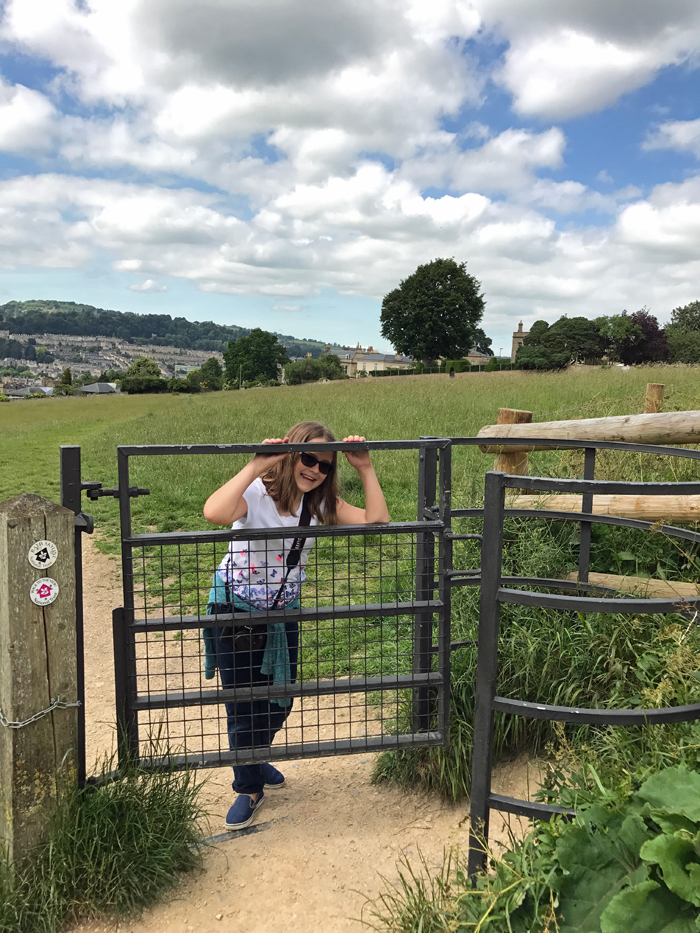 Want to save this post?
Enter your email below and get it sent straight to your inbox. Plus, I'll send you time- and money-saving tips every week!
When last we left off in our epic tale of our UK adventure, we had left our friends, the Finlaysons, at Blists Hill Victorian Village and headed off for our hotel. Well, first we wanted to see the actual Iron Bridge. However, our GPS was really confused and we ended up in a tiny village, getting stuck in a single lane road, and wondering how the heck we got there.
We cut our losses and headed to our Premier Inn where we spent a lovely evening of fish and chips in Newport Chippies, as fish and chips shops are called, are basically the cheapest fast food you can find in the UK. They are plentiful and generally designed for take-away. We ended up making this our default meal when there wasn't a Pret a Manger nearby.
The food at Jones Fish and Chip Shop was great, and it was always fascinating to see reactions from folks when they realize we're Americans in a non-tourist location. This happened often in chippies, for some reason.
Kenilworth, Bath, and Avebury: our fourth week of adventures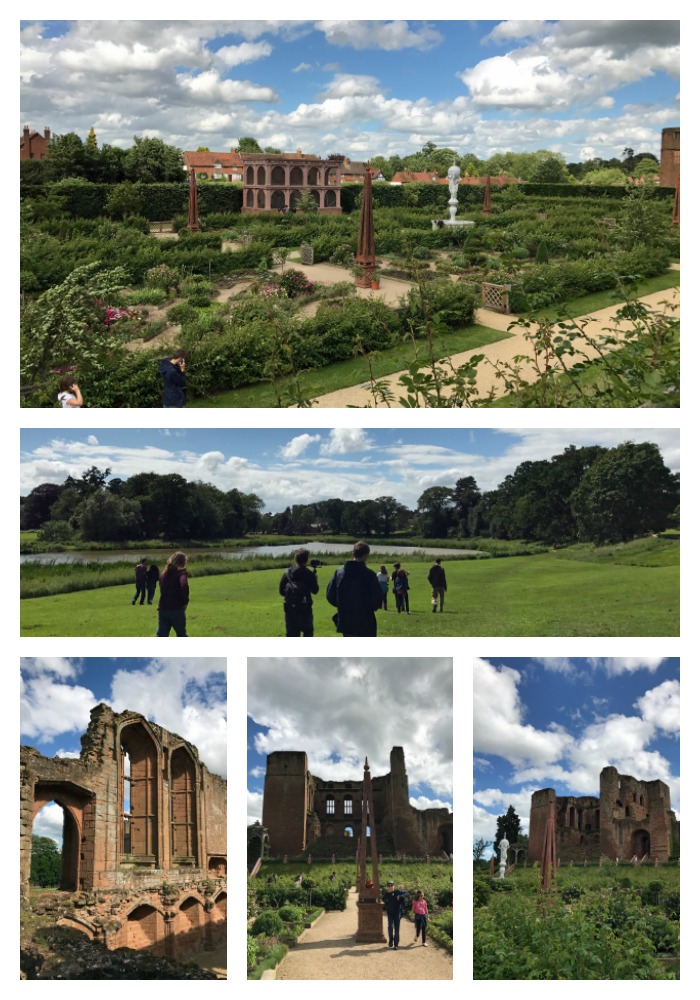 Kenilworth Castle
After leaving Telford we headed toward the Cotswolds where we spent a fairly underwhelming 24 hours. Maybe it's just us. Maybe it's because we were road-weary. Maybe it's because the Cotswolds are overrated. While the scenery is beautiful, it just didn't do much for us.
We did spend a great afternoon in Kenilworth.We pic-nicked in Abbey Fields and walked over to the castle ruins. We got in free with our National Trust pass and spent a lovely afternoon walking through the ruins and exploring.
Then we headed to our overpriced bed and breakfast in Bourton-on-the-Water, where my husband proved his parking ninja skills. The innkeeper was just leaving for the night and recommended a certain restaurant that would not take us though the place was half empty. The other three restaurants in town were all booked up, so we ended up cobbling together a picnic from the convenience store. Needless to say, our Cotswold experience did not shine.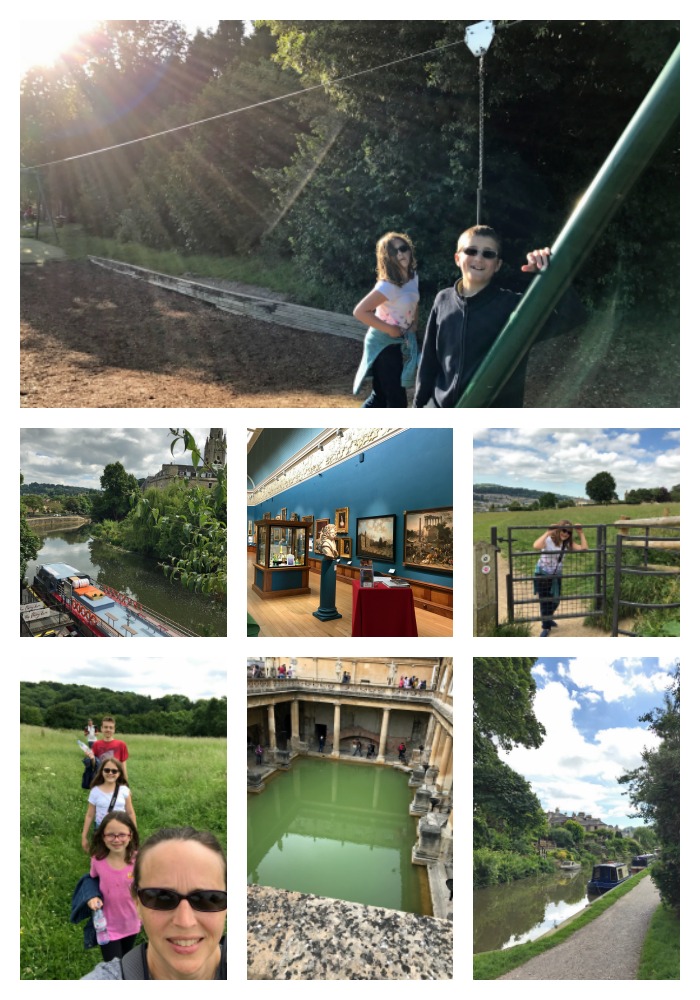 Bath
The next day we headed to Bath where we spent several days, enjoying the scenery and avoiding crowds wherever possible. We got to the Roman Baths as soon as they opened, enjoyed a great hike in the nearby hills, and the kids found the BEST PARK EVER at Royal Victoria.
FishPapa and I tried to have date nights whenever we could during our travels, even if that meant sharing a beer in the hotel restaurant for an hour. We scored in Bath with the Bath Brew House, one of the best places in our travels. It's more an adult place, we went back a few days later with the kids, and the food and style of service didn't really suit family dining, but it has left us with great memories.
After leaving Bath, heading toward Oxford, we stopped in Avebury, one of the two most famous stone circles in England.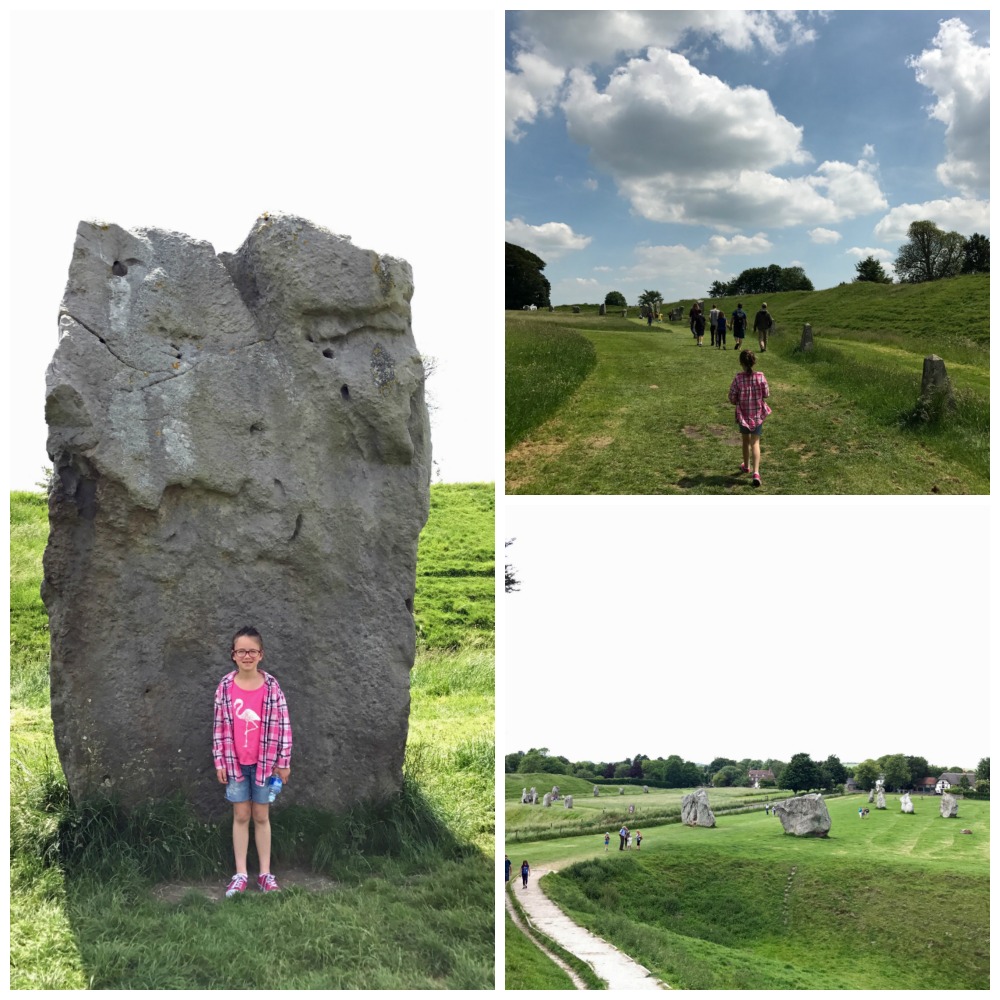 Avebury
We opted out of Stonehenge due to crowds, and I'm feeling pretty good about that choice. Avebury allowed us a more up-close-and-personal experience of the stones. Again, our entrance was paid for with our National Trust Pass.
It was a hot and muggy day, and yes, there were some bored kids in our midst, but it was interesting to explore the area. The stones are in and amongst sheep fields, so watch your step. At some point in history, the stones were knocked down and buried, later to be excavated and replaced. Like at Stonehenge, the purpose and meaning of the stones is still somewhat speculation.
Week 4 proved to be a full week, with lots of different stops. In retrospect, we would probably have enjoyed a few different home bases rather than 12-14 different sleeping spots, but at the same time, we had no idea what we would like or where we would have wanted to stay for a longer period of time. I expected to love the Cotswolds, but we didn't. And I didn't think that an itty bitty town like Newport would be much fun, but it was rather pleasant. Travel is always full of surprises.
I'll be wrapping up our trip in a few days, going out with a bang with two of our favorite stops on the trip: CS Lewis' home and Bletchley Park, home of the codebreakers. Stay tuned!
Want to catch up on our adventures in Great Britain? Head here.