Large Family Logistics
As an Amazon Associate I earn from qualifying purchases. For more details, please see our disclosure policy.
I didn't set out to have six kids, but it's been one of the best things to ever happen to me. That said, our life is a little different than that of smaller families.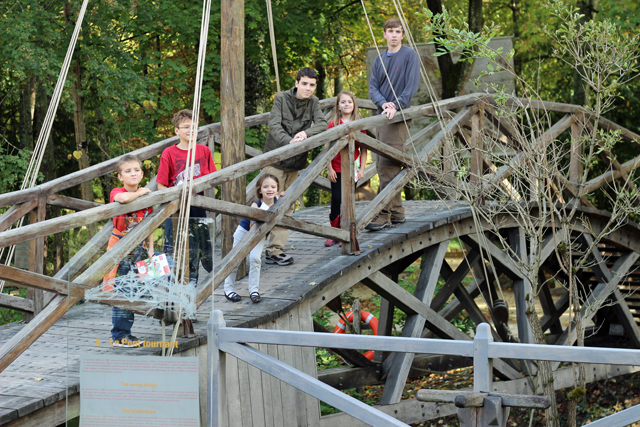 I was the oldest of five kids and, to my mother's horror, swore never to have children of my own. Apparently, the burden of watching the little kids got too much for me one day. Imagine the irony that I would go on to have more children than my mom! Ha!
My husband and I didn't decide to have six kids; the idea just kind of grew on us. After having three miscarriages in one year, we realized that we didn't have all the control over birth that we thought we did. While we didn't have a direct word from God, we did sense that our family wasn't complete until a few years ago.
Having a larger than normal family certainly causes more than a few second-looks from passersby, but it has in no way detracted from our quality of life. It's amazing how far you can stretch your resources when you need to. Besides, we've been bulk buying since 1994, so it ain't no big deal.
Here are some ways that logistically our life may be different from another's:
1. We need a minivan, at least.
I haven't driven a car-car since 2001. I miss the easy parking and the better gas mileage, but we've managed pretty well with our larger vehicles: first a minivan and now an SUV.
In fact, until the transmission went out for the second time in our 1996 Caravan, we were able to fit all eight of us into it! That was no small feat for a vehicle of that age. It was originally a 7-seater, but we pulled out the captain's chairs and installed a second back seat bench. Find the details here on how we saved $15,000 on a new minivan.
2. There's always a mess somewhere.
I am sure that somewhere in the world there is a mother of many with an immaculate house. She does not live here, though. We have our moments of total disaster and our moments of squeaky-clean. Usually we fall somewhere in the middle — once we've made order from chaos.
Either my standards have hit rock bottom or I've just realized that there are only so many hours in the day. I don't want to spend them hassling my kids to keep things spotless. They do their chores and we try to keep things picked up, but we don't freak out all that much.
Just as the third baby doesn't get a baby book or a sanitized binky, neither does our house get all the attention it could use.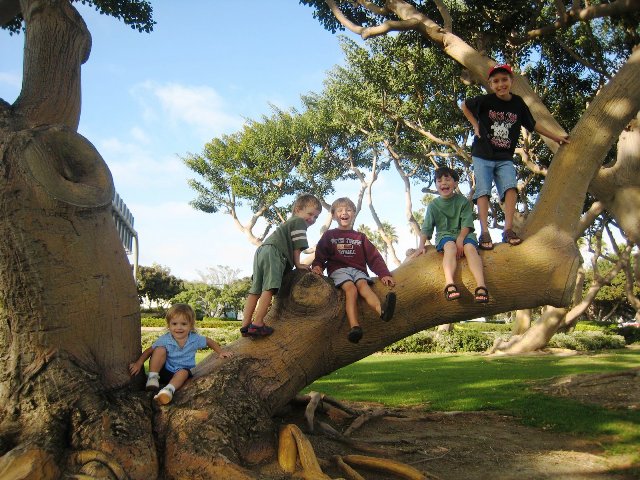 3. We take up two hotel rooms.
When the big kids were little, we could squeeze six of us in a room, but there's no way that could happen nowadays. Now that three boys are adult-size, even rooms for four are tight. We just know that when we rent lodging, that we need to plan on two rooms — or we rent a condo with three rooms and a kitchen.
While it was a bummer on our European vacation for the parents not to stay in the same room, we realize it's only for a season. On the bright side, FishPapa and I each got a chance to interact with three kids in a different way and in sometimes different combinations than we usually do.
4. I count heads a lot.
Certainly, my head counting has eased up as my older kids have grown and become independent young adults. Still. I count. I count on vacation and particularly at meal times to make sure everyone is present and accounted for.
5. The kids count the portions when a meal is served.
Speaking of which, if you don't show up for meals at our house, you might not get any. As the kids have grown so have their appetites. Leftovers are few and far between. You snooze, you lose, buddy.
The little kids are slowly learning their long division in a very practical way. If there are 52 cupcakes divided among 8 people, how many cupcakes does each person get?
And more importantly, what's the remainder that Mama will sneak on the sly?
Additionally, a 9×13 pan no longer cuts it for most casseroles. I have to make two pans of enchiladas, lasagne, or Lawnmower Taco — or have lots of side dishes to fill up empty spaces.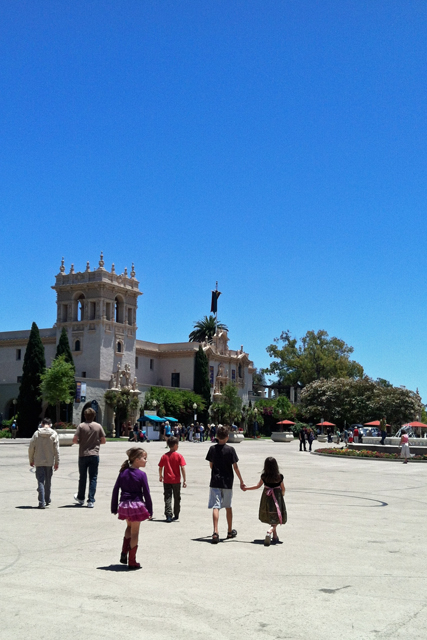 6. There's never a shortage of playmates.
While the baby in the family might complain of being bored, no one else is guilty of that. There's just too much to do in a household of eight. There's always someone to go to the park with, play a video game with, or watch a movie with.
And for the ornery in our midst, there's always someone to argue with. So we're good on the entertainment front.
7. I make an extra effort not to burden my older kids with responsibilities.
Having been the eldest of many children, I am trying to be more sensitive to the older ones so that they won't threaten to deprive me of grandchildren some day. While the older two could probably run the house on their own, I try not to ask them to.
Long ago, I heard the advice: give the job to the youngest one capable of doing it.
This was golden advice. By making sure I don't heap it all on the big kids, I'm making sure that the babies actually grow up and learn to take care of themselves. My youngest is now the age her eldest brother was when he helped me change diapers (wet ones only), so I'm sure she's capable of more.
Some people shake their heads in disbelief that we have "so many kids". It seems like such an oddball rarity to them. I don't really get that, but I grew up the oldest of five. Each of our kids is so different and so amazing in his or her own way that I really can't imagine life any other way.
Sure, it's messy and cumbersome and expensive at times, but it's pretty remarkable, too. I'm blessed to be their mom and juggle these large family logistics.