Get the Summer Survival Guide
As an Amazon Associate I earn from qualifying purchases. For more details, please see our disclosure policy.
Tool up for good times with the kids with this Summer Survival Guide. It provides everything you need for a fun summer of learning and exploring together.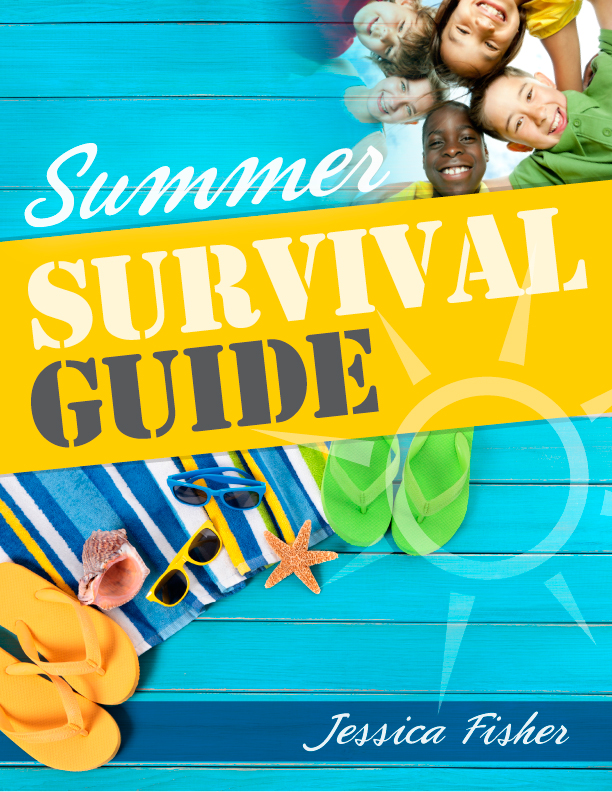 Great summers don't just happen. They take a little planning by the Mom-in-Charge.
But, don't feel like the pressure's on. It's not! The work's been done for you! The Summer Survival Guide provides all you need to have a super, sane summer.
Get the Summer Survival Guide
Inside the Summer Survival Guide, you'll find:
➢ Fillable summer to-do lists
➢ Calendars for the summer months
➢ Ideas and planning pages for establishing a routine of learning, chores, and fun
➢ Tips for budgeting for summer fun and vacations
➢ Worksheets for planning garage sales and family travel
➢ Project plans for t-shirt art and kids' play passports
➢ Art supply checklist
➢ Ideas for feeding ravenous children without going broke
➢ Reading list to help you grow as a mom
➢ Tips for helping your kids read better this summer
➢ Tools for an at-home summer reading program
➢ Family night activity ideas
➢ Printable summer adventure bag kit
➢ Packing lists for adventures, road trips, and emergencies
➢ Scrapbook pages for kids
➢ An entire FOUR-MONTH PLAN for at-home summer camp activities
➢ Real-life strategies for having a super (and sane) summer vacation

Want to try before you buy? You can view a sample here.
This is a downloadable PDF book that you will save to your computer. One of the benefits of having the Summer Survival Guide in digital format is that you can customize or fill in many of the planning pages, calendars, and activity sheets, something that you cannot do with a physical book. Plus, you can print only the pages that you want, thereby conserving paper.
P.S. If you get the Life as Mom newsletter, be sure to check yesterday's edition for a coupon code to use on your purchase.