Gear Up For Summer
As an Amazon Associate I earn from qualifying purchases. For more details, please see our disclosure policy.
Are you stocked up on summer supplies? This list will help you gear up for summer and never be caught unprepared.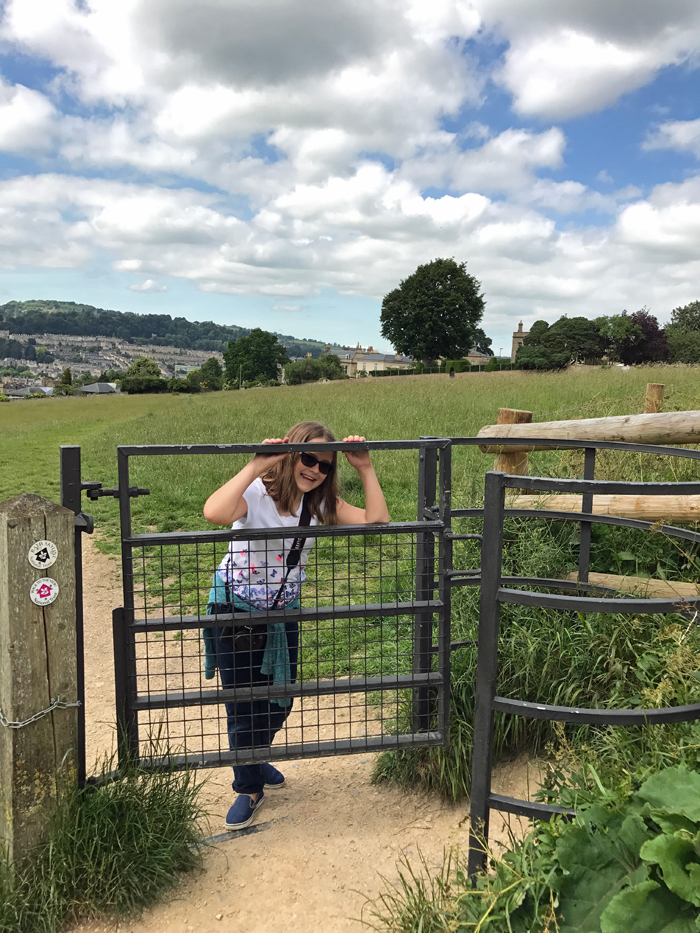 Summer living is here! While the spring semester went as none of us could have planned, we are more than ready to shift into a more relaxed mode of living.
Maybe your quarantine was already relaxed, but ours as a regularly homeschooling family was still packed with work. I'm ready for a break!
The kids still have some schoolwork (math and reading and catch up on things they didn't fully commit to during the year) as well as chores each day, but overall, they are free to play, read, draw, and otherwise explore their options and let creative boredom be their guides.
Switching gears in the summertime
What this means for me is that I can focus on my own projects, enrichment learning, and reorganizing.
I love summer because it offers me a great big do-over. Since all habits, good and bad, pretty much fly out the window, summer vacation provides me time to reflect on what's been working and what needs to be tweaked.
In May I had a big come-to-Jesus-moment regarding our homeschool and have been reworking how we approach these last six years of home education.
Our change of schedule at summertime is always energizing for me. I know, sounds weird. But, the year-end "routine," if we could call it that, always DRAGS at the end. I find myself simply going through the motions of chores, meals, and school work.
When I think about a summer routine, I get excited for the change of pace. Out with the old and in with the new! The kids, too, love scheming about outings, learning activities, books to read, and movies to see.
If you want to give yourself a big Re-do this season, consider how you can gear up for summer fun. Rummage in the storage cupboards, closets, and Walmart for some tools to add to your bag of tricks this summer.
Gear up for Summer Fun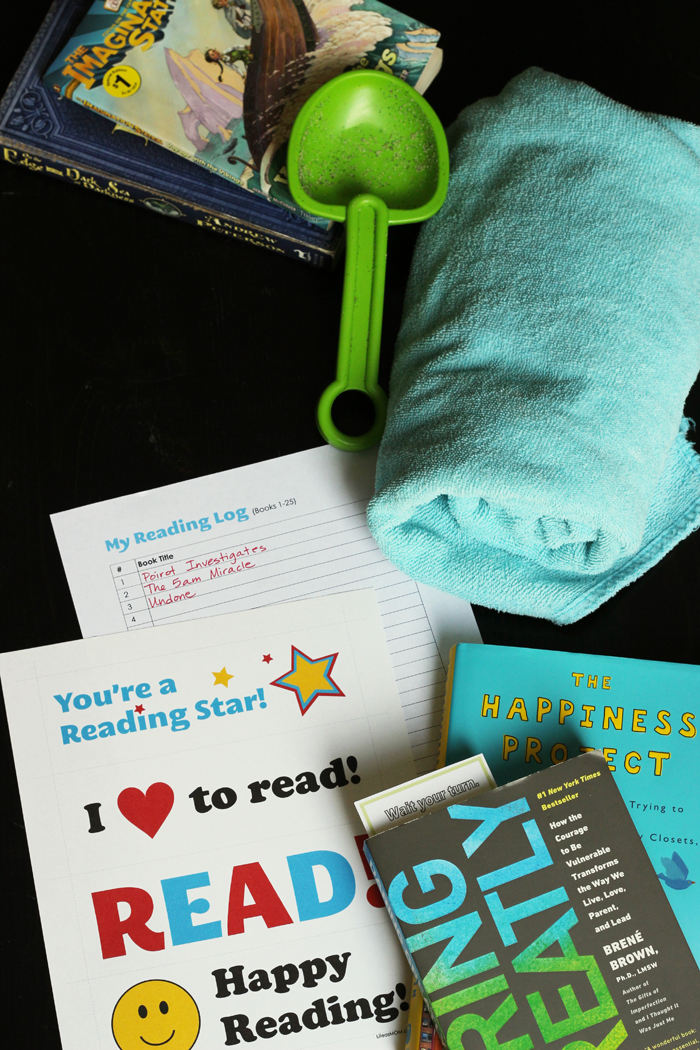 Here are some tried and true strategies for gearing up for summer fun:
1. Create a Summer Fun Planner
Do you have a copy of The Summer Survival Guide? It's a super duper planning book for summer — all you need to have a great time with the kids.
The SSG includes all kinds of forms and activity sheets to help you find a new summer routine over the next 10 to 12 weeks. There are daily to do lists (both for fun and otherwise) as well as a weekly and monthly calendars and meal planning worksheets as well as reading lists for both moms and kids.
Compile all these into a fun binder that everyone can access and you'll be able to delegate and anticipate fun activities all summer long.
My kids love to contribute to the summer plans, so I also print out several copies of the "Summer To Do" lists so that each kid can start his or her own list. This is pretty much a tradition of ours every summer.
You can get a copy of The Summer Survival Guide here.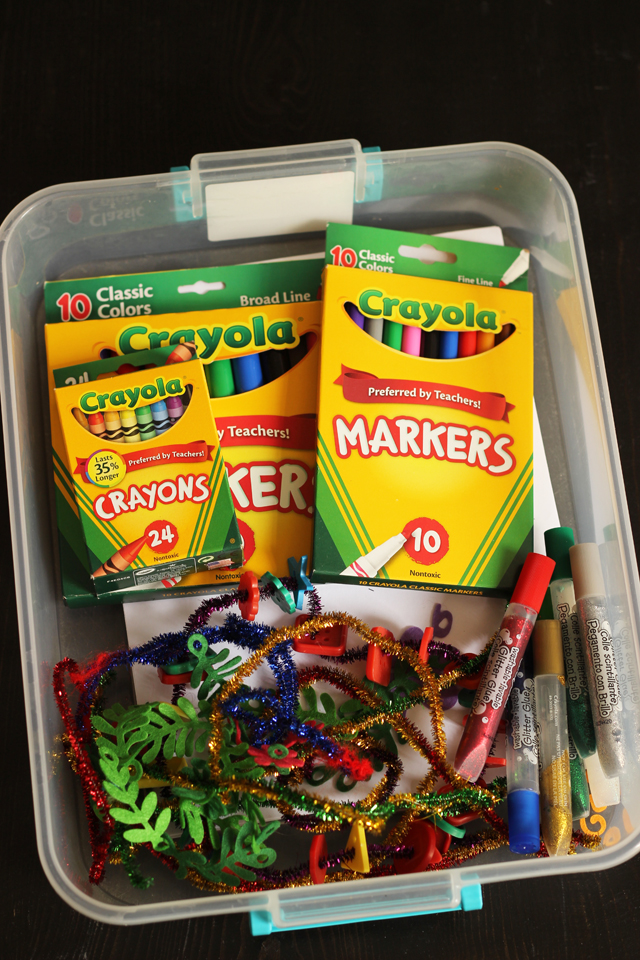 2. Build an "I'm Bored" Box
Chances are no matter how well you plan, some kids are going to come whining that they're bored. Cut them off at the pass!
Fill a box with cool stuff like shadow paper, puzzle books, activity books, and lots of sticker paper. Next time they whine, let creative boredom lead the charge.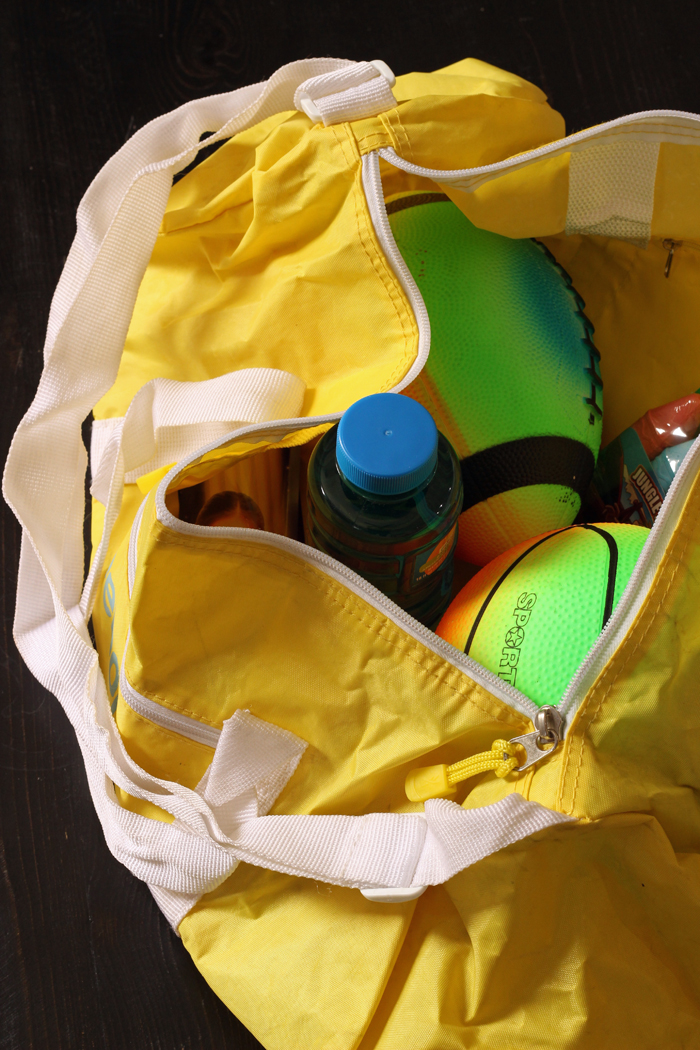 3. Check the Activity Bags
Have bag, will travel, right? We've found that if we have items packed and ready to go, the battle is half won in terms of getting out the door.
After months of being cooped up inside, my guess is everyone's activity bags are in need of rejuvenation. And while not all attractions and services have opened back up after quarantine, there do appear to be more opportunities to get out of doors. Make that easy to do with activity bags.
If you can swing it, get a Day Trip Bag ready as well.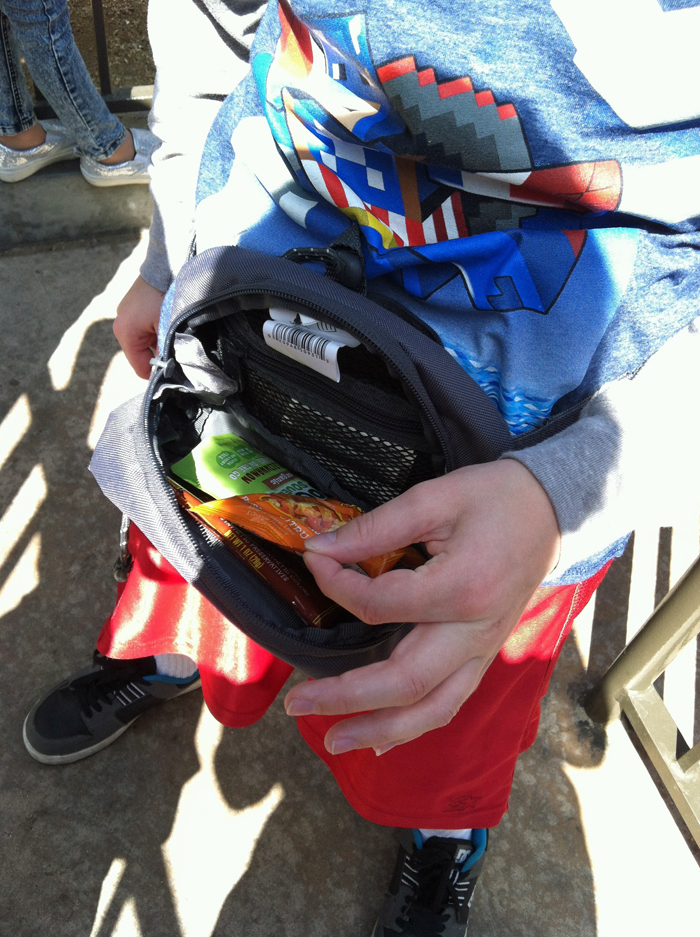 4. Stock up on Summer Gear
In addition to the regular sunscreen and bug spray, there are all kinds of different gadgets, tools, and accessories are helpful to families, especially during summer.
Our famous fanny packs come to mind as do clip-on water bottle holders. Walkie-talkies help us when we're hiking or sprawled out across a park. (Our kids don't have their own phones.)
Timers can keep gamers (a little) more under control. Head lamps and light sticks are also a cool addition to your stash for nighttime adventures. Water balloons are a must-have as well as a plentiful supply of Nerf darts.
Making sure you have these things at hand is really helpful to make summer fun happen.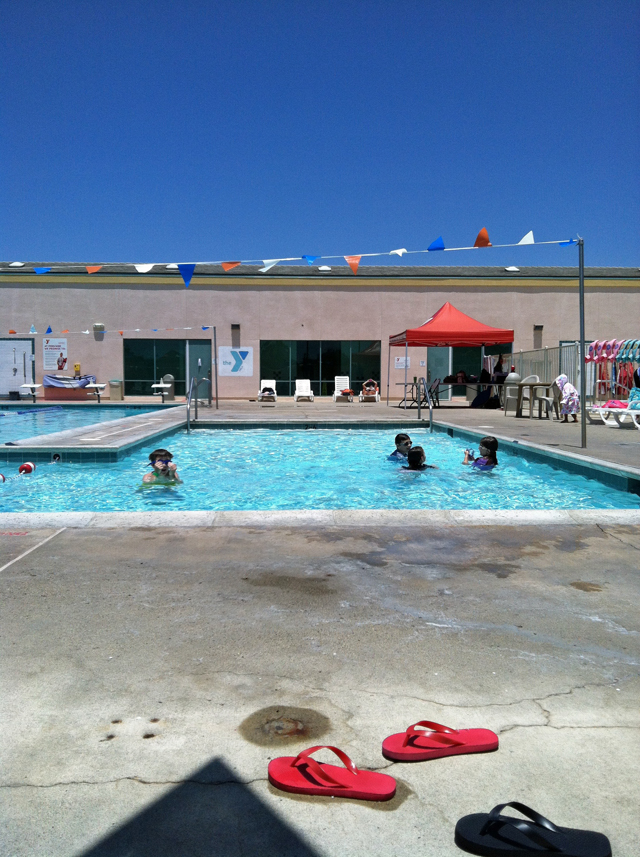 5. Do a Clothes, Shoes, & Hats Check
These kids, they're just growing like weeds! You know they are at your house, too. Do last year's swimsuits fit? Did the dog eat the flip flops? Check that everyone has the basics for an easy summer wardrobe.
Do yourself a favor and pack a bag with extra sweatshirts and socks to leave in the car at all times. It really does help at the end of a crazy day trip to be able to swap out wet socks (splash pad?) and warm up in a sweatshirt. You'll be able to stretch your outing without too much discomfort or whining.
Special to 2020: does everyone have a mask? These are still required in some areas. After days at home, it can be easy to forget the mask. Pack some extras in the car just in case one gets lost or forgotten.
6. Buy Health & Safety Supplies
I don't know about you, but our family gets a summer cold every year. I'm hoping I can prevent it this year. I loaded us up with a supply of multi-vitamins and OTC remedies to fill in the gaps as well as a box of EmergenC, my favorite source of vitamin C, besides fresh fruit and vegetables.
I've also replenished our bandaid supply and am keeping my eye open for sales on other first aid items. I can't guarantee that no one will get sick or hurt, but I can do my best to offset the effects.
And, of course, don't forget the hand sanitizer and cleaning wipes!
Gear up for summer!
The above action items really do not take that much time, but they will enhance your summer experience with your kids. A little preplanning will go a long way.
How do YOU gear up for summer?
Originally published June 1, 2011. Updated June 3, 2020.