Getting Started in Homeschooling: Educational Philosophy
As an Amazon Associate I earn from qualifying purchases. For more details, please see our disclosure policy.
As you embark on teaching your kids at home, consider your homeschooling educational philosophy which will shape your curriculum and your school.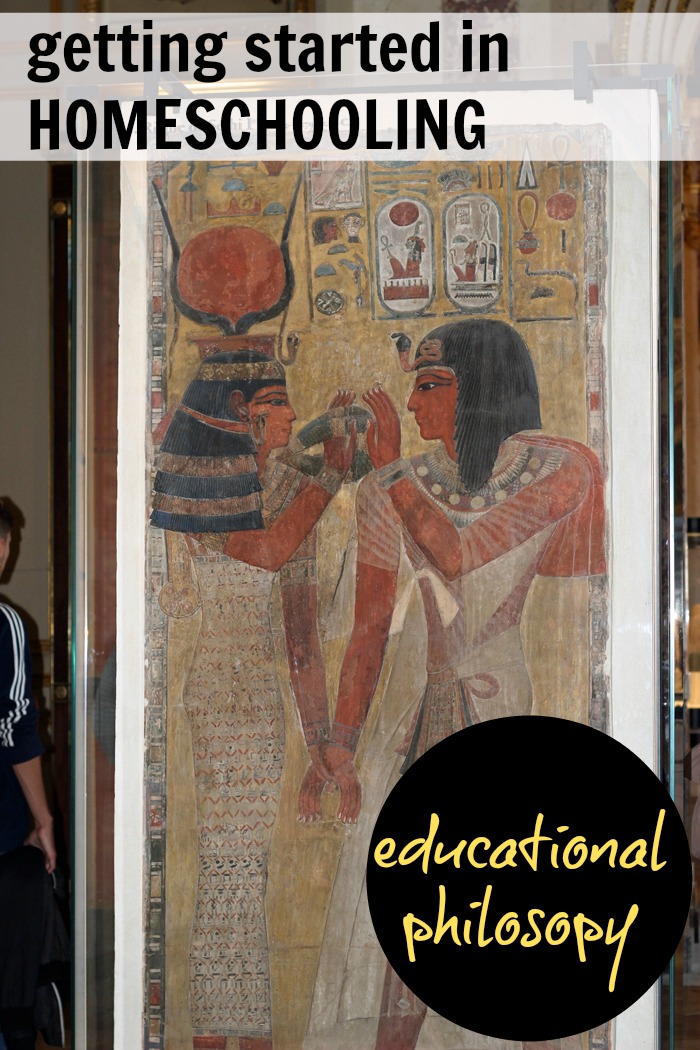 Homeschooling has been one of the richest experiences in my "life as MOM." While I am not one to say that everyone should do it, I'm confident in saying that everyone can do it. If you want something bad enough, you can do anything.
A few years ago I wrote a series about getting started in homeschooling. It's for anyone who is currently considering teaching their children at home, for those actively home educating who need a boost in the arm, and for those who are just curious about what goes on in the mind of a "homeschooling mom."
This is part two of that series, updated for 2016. You can read the first post here if you missed it.
Find YOUR Way
First a disclaimer: I am not an expert. I'm just me. Quirky, freak of nature, me. I can't say for positive what you should do, I can just say what works for me and my family.
FishPapa and I came to terms with the idea years ago that we are "men without a country". We've had to learn things and explore opportunities and experiences that were not originally part of our family culture.
Hopefully, that will inspire you to explore uncharted waters or to cut a path that fits your family's unique and wonderful make-up.
Our family has reaped the rewards of learning at home for the last 14 years. My oldest son turns fourteen in a few weeks just turned nineteen and is a sophomore in college. In August we'll have two kids doing high school at home. It's been a wild and crazy ride this decade and a half, but one that I'm thoroughly grateful for.
So, here's my next bit of counsel once you've decided to take the plunge into homeschooling, or at least to investigate it further.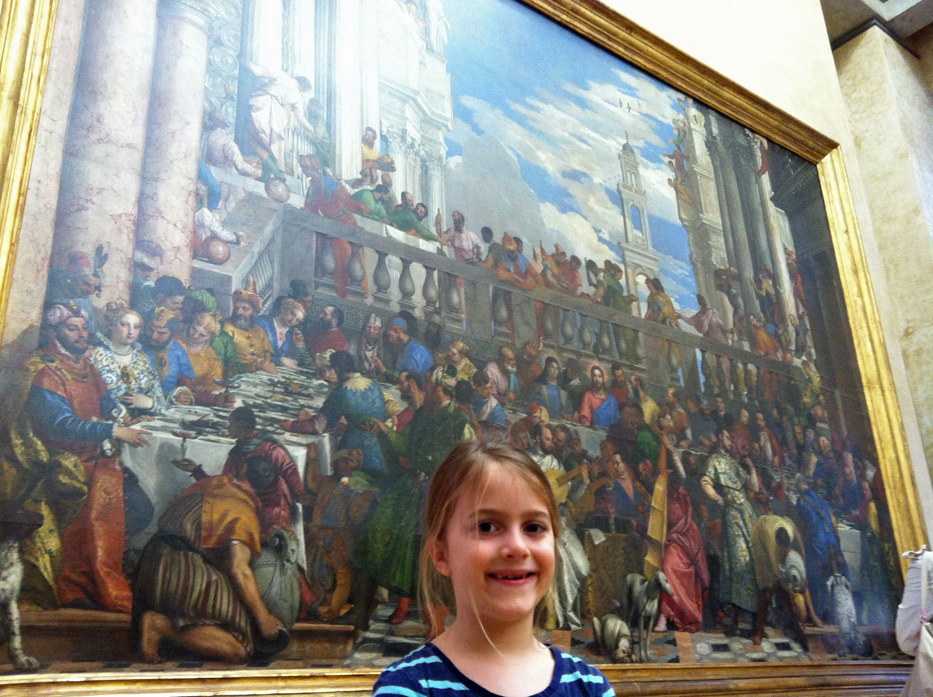 Determine your homeschooling educational philosophy
Despite what you might assume from watching TLC, there are a number of different ways to "do school at home." Ours is just one among many. It's in your best interests to find the approach that best fits YOU.
One of my pinnacle experiences at the start of my homeschooling journey was reading a number of books about how to approach homeschooling. Most of them are now out of print, but the one that most resonated with me was Recovering the Lost Tools of Learning by Douglas Wilson. I followed that with a reading (quickly from cover to cover) of The Well Trained Mind by Susan Wise Bauer and Jessie Wise.
Both discuss the benefits of classical education, the approach that we've found to best fit our family. The first book gave me the confidence to say, "Yes, this is for us!" while the latter helped me see how we could actually make it happen from kindergarten through high school.
Keep in mind that I did this reading back in 1998 and 1999, so there are lots of different resources out there to help you navigate the homeschooling waters. The 4th edition of The Well-Trained Mind is now available for pre-order. And yes, I've ordered it already as it's updated with current curriculum recommendations and cutting-edge info on math and sciences, an area where homeschoolers haven't been historically strong.
(My youngest child is entering 3rd grade, so I've got about ten more years to go!)
There are a number of educational philosophies out there, in both public and home education. Simple Homeschool did a great series on the different homeschooling philosophies that can help you get a view of the many options available to you. I highly suggest reading that over.
There are lots of different flavors to homeschooling. But, what you read is not always "the gospel truth." So, dig a little deeper.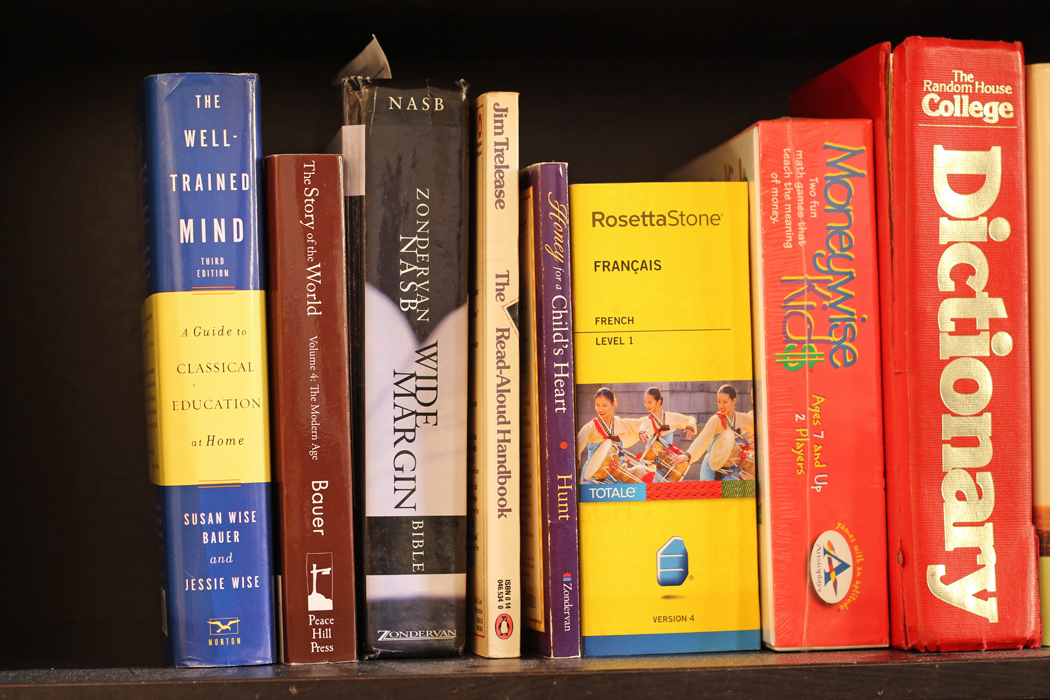 Read both sides of the issue.
There are many different approaches and philosophies to home education. After reading about the different methods, we settled "mostly" on classical with a little Charlotte Mason thrown in. The lines between approaches can be fuzzy, so don't worry if you see overlap.
In recent years, I've referred to myself as a "classical unschooler" because while I love classical education, I don't do everything by the book, and I don't worry if we skip things or just spend a day reading.
As you research different approaches, be sure to read about each type of education from the perspective of its supporters. I found that on initially researching classical education, I read what the detractors said first. And as it turned out, they had put up a straw man argument to refute the method, rather than presenting a clear view of it.
If you're going to research "unschooling" then read about it from John Holt's perspective first so that you can see what it's really about. He started the unschooling movement, so he should know what he's talking about.
If you are looking into Charlotte Mason, then check out A Charlotte Mason Companion. (I read For the Children's Sake which is also about the Charlotte Mason method, but I've heard that the Companion is a pinnacle tome on Charlotte Mason style.)
Susan Wise Bauer is a great voice for classical education and even hosts a forum for parents to ask and answer questions. She also wrote a book for adults in how to fill the gaps in their own educations.
Above all, don't feel like you have to choose one or be an adamant supporter or detractor of any particular method. There are a wealth of ideas out there and you really can blend them into the perfect combination for your family.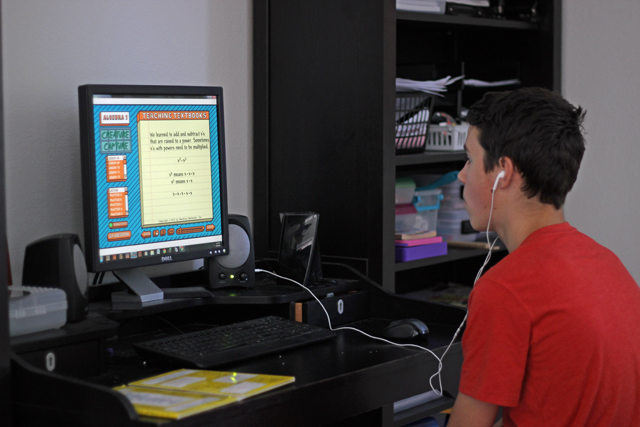 Read how real folks do it.
I wrote for Simple Homeschool for several years as a regular contributor — and it was a really fun experience. Not only did it kept me on my toes in terms of educational thoughts and ideas, but it's exposed me to a range of approaches with which I previously had no experience.
Classical homeschoolers and unschoolers don't often rub shoulders in real life. I've had some moms get real jumpy when I talk about school. I've learned so much about different ways to do things from folks who don't do it exactly the way I do.
I'm encouraged and I gain perspective.
There are so many homeschooling blogs out there, that there is no shortage of information and real life experiences to take a gander at. Some of my favorite homeschool moms include FiveJs, FIMBY, Mt. Hope Chronicles, Raising Clovers, and Smockity Frocks.
Ask questions.
If you know other families who homeschool, invite them for dinner or arrange a park play day. Talk and ask as many questions as you can. Participate in forums, like this one. Read and comment on blogs, Facebook, or twitter. Attend a homeschooling conference.
There's so much information available to you. And oftentimes, you just need to ask your question in order to find a number of different perspectives.
How did you determine your philosophy of education?
Tell us in the comments!
Coming Up Next: Choosing Curriculum
This post was originally published on May 25, 2011.