Summertime's Coming! Plan to Have Fun
We are a participant in the Amazon Services LLC Associates Program, an affiliate advertising program designed to provide a means for us to earn fees by linking to Amazon.com and affiliated sites. We participate in other affiliate programs as well. For more details, please see our disclosure policy.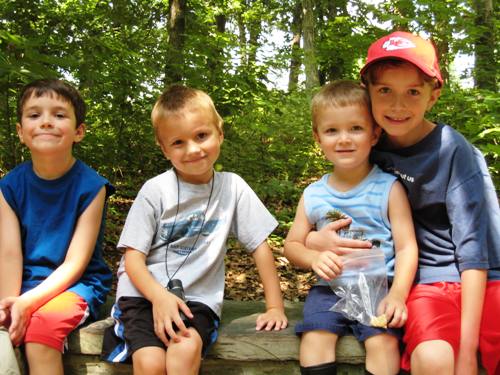 Years ago a friend mentioned that she needed to sit down with the kids to make their "to-do" list for the summer. This wasn't your ordinary "Honey Do" list. In fact, they sat and brainstormed all the FUN things they wanted to do during their summer vacation. What an amazing idea! She posted it on the refrigerator so that they could always see it and have fresh inspiration for a new activity. It gave direction to their days and weeks, so that the summer didn't just disappear.
June starts Sunday so this is a great time to think about your plans for the season. They don't need to be elaborate or expensive. Just little tickles to remind you to have a blast with your fam in the coming months. (Hint: these aren't ideas for just the kids. Join them! You'll be glad you did.)
Here are some ideas to get you started:
swimming at your local beach or pool
homemade water park: slip n slide, water balloons, water guns, wading pool
ice cream sundaes, popsicles, make your own ice cream
scrapbook together
go to a baseball game
tour your city's museums
go to the bargain movie matinees
join your local library or bookstore's summer reading program
Check out these links for further inspiration:
Update: Reader Sheila suggested that we share our lists to help inspire one another. Great idea!
Please leave a comment listing what your summer plans include so that we can brainstorm together fun occupations and outings for our families this summer.