Be Prepared with a Day Trip Checklist
As an Amazon Associate I earn from qualifying purchases. For more details, please see our disclosure policy.
Be prepared for a fun day out and about when you have a day trip checklist. Don't recreate the wheel; reuse your own brain power.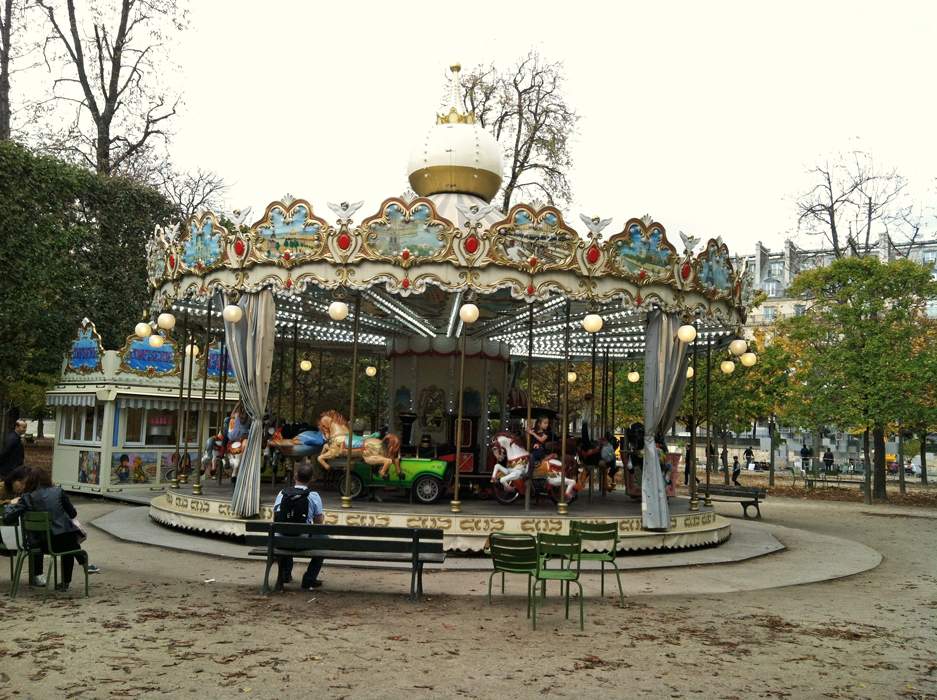 As you plan out your summer, no doubt you see a few day trips in your future. No biggie, right? No need to pack much, no need to sleep in a strange bed, no need to prepare. Right?
Wrong.
True, a day trip is a trip you make for a day. For some this might mean a few hours at the zoo, for others a full day of sight seeing in a new-to-you city. If you've got kids with you, then you've got to be prepared! Someone will get hungry, hurt, or unhappy — while you're away from home, more than arm's reach from the regular supplies that would bring your people — and you — comfort.
If you're prepared with a well-supplied day pack, then you will be ready for any adventure or mishap that may come your way. How do you make sure your day pack has what you'll need?
Be Prepared with a Day Trip Checklist
Getting ready for a trip of any kind takes so long, why do I want to do the planning work every single time? Keeping a checklist on file, in your planner, or on the computer can save you some time and some brain space. I don't know about you, but I'm ALL ABOUT CONSERVING BRAIN SPACE.
Furthermore, I hate reinventing the wheel. So, I like to make lists. You know this already. I make the list once and then keep it for future reference. This applies to daily chores, grocery lists, vacations, camping, and, especially day-trips.
As we have traveled domestically or abroad , having a day trip checklist has come in hand more times than not. Or would have, if I had followed it on that day when we found ourselves lacking something helpful and vital in that moment.
Here's what's on my Day Trip Checklist:
a backpack that is not too mom-like, so that the men in the party can carry the weight as well
lunch in a cooler bag
a small flashlight
phone with charger
camera with SD card and extra batteries
local map or guidebook
umbrella and raincoats, weather dependent
water bottles and light snacks
hand sanitizer
feminine hygiene products
hats, sunscreen, and sunglasses
extra socks for the masses (see my husband's rationale here.)
jackets, sweatshirts
a travel potty seat, toilet seat covers, and Lysol (yes, really)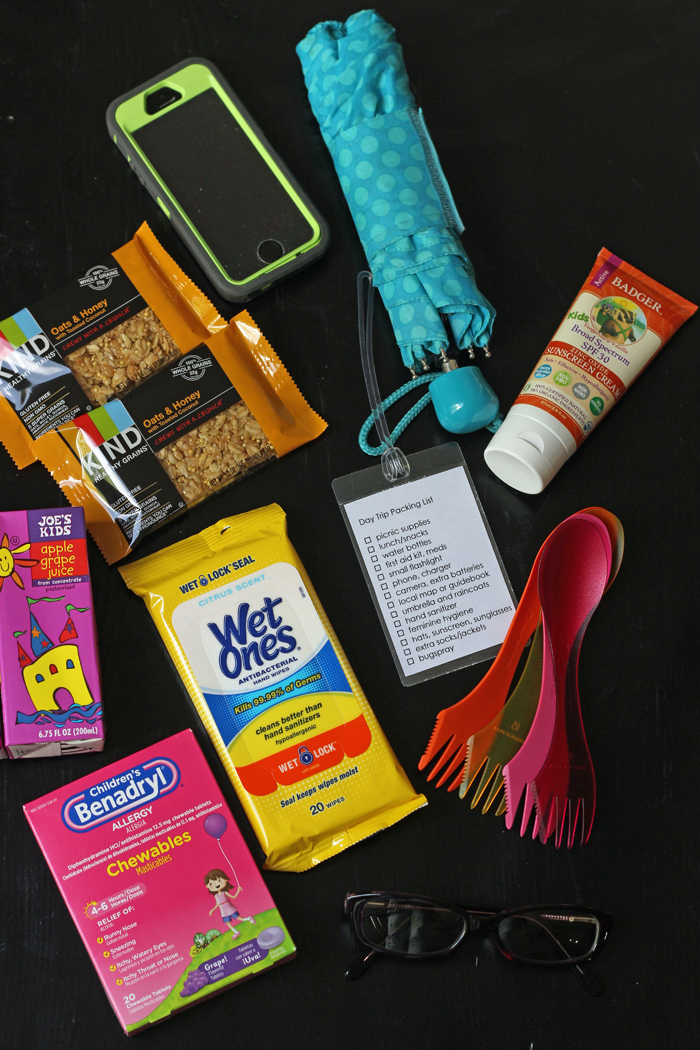 If you've got a baby or toddler in your midst, you may want to also include:
bottled water, formula, juice boxes, plastic cups and sippy cups or bottles
extra clothes for each young child, aged birth to preschool
diaper bag ready to go
stroller or baby carrier
portable booster seat with tray
entertainment for the kids' duration in the car
Create your own Day Trip Checklist.
Since we are making lots of day trips this summer, I created a small printable list on my computer to turn into a bag tag. Yes, some people do call me OCD, but I'm okay with that — especially when I can take my kids to picnic in the Jardins du Luxembourg, and we're prepared for anything.
Actually, having it printed out makes it easy to delegate the packing to one of my family members. I've also got it in the Reminders app on my phone.
You don't have to make your list fancy. Just create it so you don't have to recreate it every time you take your kids out. Believe me, you'll be so glad you did this. In fact, if you can keep a bag ready with most of things, it will be even easier for you to head out on adventures at a moment's notice. Put your list somewhere you can access it, and then make sure you consult it each time. You'll be prepared for anything that comes your way!
Check out: Activity Bags for Family Fun
What's on your Day Trip Checklist?
Originally published June 13, 2008. Updated May 15, 2017.