Your To-Do List: Is it a Blessing or a Burden?
As an Amazon Associate I earn from qualifying purchases. For more details, please see our disclosure policy.
Consider your to-do list. Is it a blessing or a burden? Your answer will determine how easy or hard your tasks will be to complete.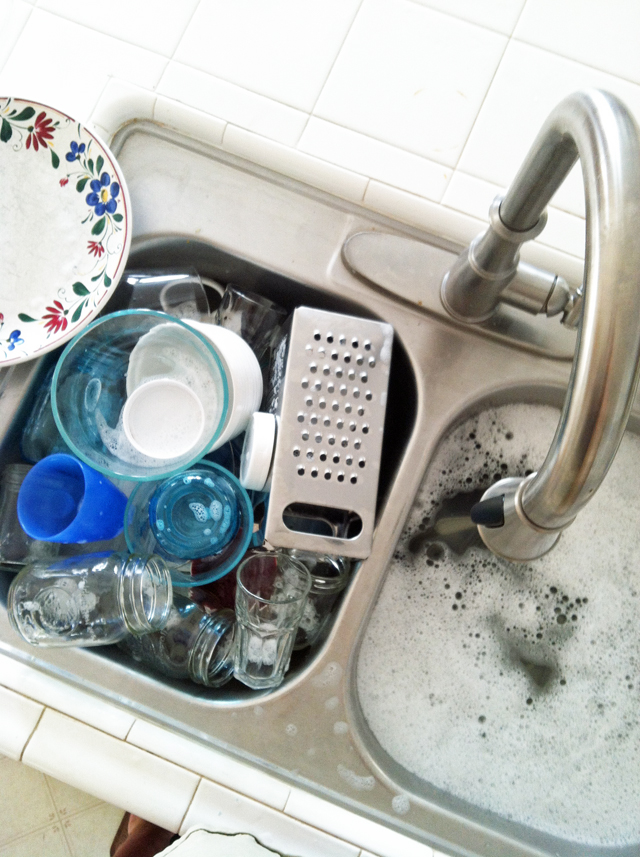 Omigosh. I have so much to do. I don't know how I'm ever going to do it all. How in the world did I get myself into this mess?
Sound familiar? Been there, said that, right?
It's easy to feel overwhelmed and regretful when we have a mountain of work in front of us. And it's not unheard of to think of the tasks on our to-do lists as burdens.
Dishes? Laundry? Errands?
Boring. Boring. Boring!
The weight of all that Mom needs to do in a day can feel boring at best, burdensome at worst.
Or does it?
Recently, I was feeling agitated and anxious by ALL I HAD TO DO. I mean, of all the women in the world, I was sure that I and I alone had an insurmountable list of tasks to complete. I went to bed feeling discouraged and defeated. There in the dark, I wondered how I was going to get it all done.
Lying awake in the dark is a good place for reflection.
My thoughts wandered in the blackness, and God reminded me of what life was like for me 18 years prior. That was the miscarriage year. We lost three babies in eleven months. That was so hard.
What if that was where my fertility story had ended?
My to-do list would look a lot different. I'd have one child, not six, and he'd be grown and flown. My nest would be empty.
My to-do list would look a lot different.
Your To-Do List: Blessing or Burden?
That brief glimpse into a what-could-have-been gave me the perspective I needed. My to-do list is a representation of all the blessings in my life. It's not a burden.
Dishes? I have a houseful of healthy kids who (more or less) enjoy eating my food. I have money to buy the food to feed them.
Laundry? Not only do I have indoor plumbing and a 2nd-floor laundry room, but I also have an amazing washer and dryer that sings me a song when each cycle is complete.
Bonus: my kids all know how to do their own laundry.
Errands? I have a reliable car — even if the AC is broken! — gas money to run it, and safe roads to drive on.
If I look at my to-do list as a representation of the blessings in my life, it's a lot easier to handle. What could be looked at as burdens are now honors and privileges.
Now sure, not everything on our to-do lists are bonafide blessings or can even be thought of one in the most Pollyanna kind of way.
Some things are hard.
But, we win or we learn, right? Even those hard things on our lists can lead to teachable moments that enhance our lives in the long run. God does not waste hard things.
What's on your to-do list? Is it dragging you down? Or can you look at it in a different way, from a different perspective, and realize that it can represent all the blessings in your life.
Counting our blessings makes such a difference in our attitudes.
What's on YOUR to-do list today?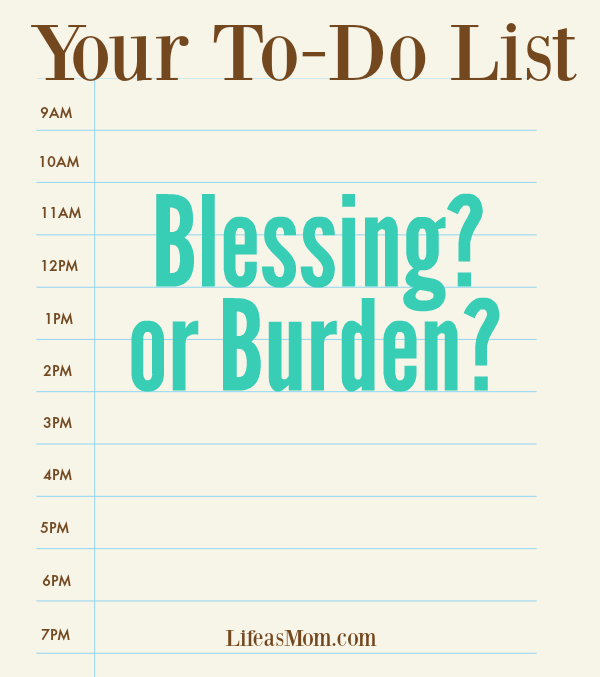 This post was originally published on June 5th, 2017. It has been updated for content and clarity.