Bird Watching with Kids
As an Amazon Associate I earn from qualifying purchases. For more details, please see our disclosure policy.
A simple plan actually came to fruition. FishFam goes birdwatching.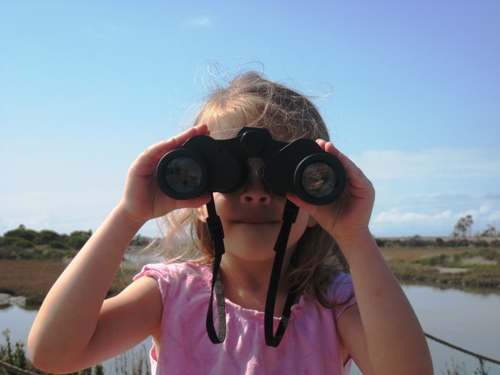 So, I try to come up with these moving, inspirational, heartfelt posts for Sundays. Sundays seem to be the one "down" day for our family as hubs has had to work a lot of Saturdays so far this year. Sundays are usually the days when I assume you get a chance to catch your breath, too. So, I kinda have it in the back of mind to write something along those lines to strengthen my own heart as well as yours.
This isn't one of those days.
I'll be honest. I'm not feeling all that moving and inspirational these days.
It could be that I'm tired. Eight hours of sleep (most nights) just doesn't seem to cut it. It could be my off again, on again relationship with exercise. It could be that I have a lot on my mind reshaping our school days and actually following through with it. It could be that hockey season has started and with it comes two boys' worth of stinky gear, three weekly practices and two weekly games.
It could be any number of things.
So, instead of being moving and inspirational, I'm just going to tell you about one of our recent outings. It was one of those things that I planned for — that actually happened. Contrary to popular belief, this rarely happens for me. Very rarely. I can have a plan, but inevitably 75% of those plans fall by the wayside. Because, as we know, life is subject to change.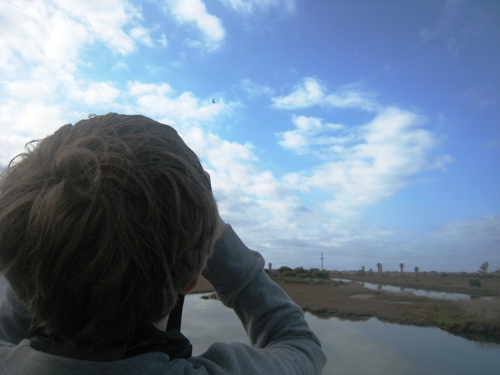 A few weeks ago you might have heard about the Great Backyard Bird Count. It's a time period during which Cornell University and Audubon conduct surveys across the country to see what birds are hanging out where during a specified time period in North America. Now, you might go, huh? Bird watching?
Yes. Bird watching.
Now, before you click away, let me say this. I kinda raised an eyebrow at the idea of bird watching thing, too. Until we saw The Big Year, a film about birdwatchers, starring Jack Black, Steve Martin, and Owen Wilson. The movie is hilarious and meaningful — and full of beautiful, amazing birds! It was remarkable.
The movie is about these three guys who are having a "big year," trying to count as many different bird species as they can in a calendar year. You can imagine the hilarity as they travel all over the country in search of birds. And you can imagine that there might be a little "language," so you're hereby warned. I wasn't offended, but it's there, all the same. (Heads up: If you make a purchase from that Amazon link up there, I will receive a small percentage of the sale.)
Anyway, the movie was great. And it opened our eyes to bird watching. So when I heard about this bird count deal, I thought this would be a great excuse for some downtime, some family educational activity, and some outdoorsy-ness. I told hubs about it and we made a plan.

Snowy Egret, Photo Source: Mike Baird
Lucky for us, FishPapa's friend from work is an avid bird watcher! Hubs told Scott about the outing and he and his wife, Mary, came along, too. Scott knows everything about birds. So, really, he was the leader of the expedition, including directing us to a good local spot for bird watching, an estuary in Northern San Diego County.
Scott seriously was a pro. It was like being in the movie. He had all the right equipment, including binoculars. for. every. child. How cool is that? And he had this dealy-bob: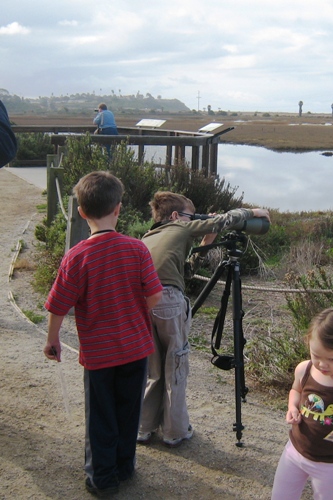 It's a scope that lets you see the birds close up. We saw over twenty species of bird. We only know this because Scott was with us. Otherwise, we would have seen only crows, humming birds, and sea gulls.
Or, at least that is all we could have identified.
It was he that showed us the snowy egret, the northern pintail, the green-winged teal, the bufflehead, and the hooded merganser. Yeah, really. And with the right equipment, it was so much more meaningful than it would have been to the naked eye.
The day, while a little overcast and chilly, was a beautiful one. We got lots of fresh air, some good exercise walking along the path, great conversation with our friends, and got to marvel at God's handiwork.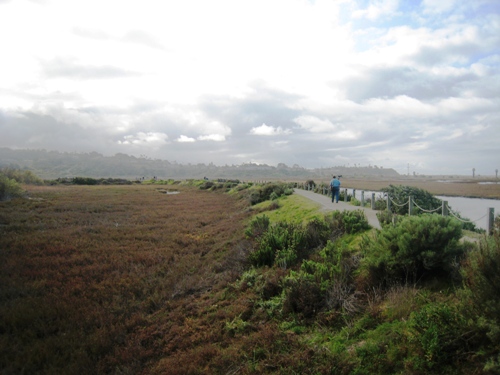 It was a very fun day. Simple. And according to plan.
Which in itself is quite amazing.
For this reason I say to you, do not be worried about your life, as to what you will eat or what you will drink; nor for your body, as to what you will put on. Is not life more than food, and the body more than clothing? Look at the birds of the air, that they do not sow, nor reap nor gather into barns, and yet your heavenly Father feeds them. Are you not worth much more than they? And who of you by being worried can add a single hour to his life? — Matthew 6:25-27
Done anything simple and fun lately?
Disclosure: If you make a purchase from that Amazon link up there, I will receive a small percentage of the sale.