Q&A: Can Older Women Wear Trendy Boots?
As an Amazon Associate I earn from qualifying purchases. For more details, please see our disclosure policy.
This week's Q&A actually comes from me to you. I'm asking you for your fashion advice as regards older women and fashion trends.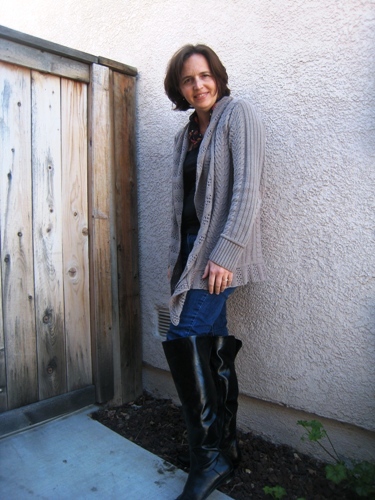 A month or two ago, Aerosoles sent me some boots to review. These boots. They are amazingly comfortable, exactly what I expected from the brand, known for its comfort. I love wearing them.
The boots are also on the trendy side. I, as we know, am no fashionista. But, I do like to dress in the current decade when possible. So, I look forward to updating my wardrobe whenever I can.
These boots are also tall. I knew they were sending me tall boots, but I was a little surprised that they were sooooooo tall. They are, indeed, knee boots. Apparently, in my old age, I'm not reading things as carefully as I should.
To be honest, I feel a little piratey. Would that it be Elizabeth Swan I resembled. Or perhaps a little super hero-esque? Mrs. Incredible, maybe?
However, I've been observing other women out and about. At least here in Southern California it's not uncommon to see knee boots. Usually, though, I'm seeing them on much younger women than I. This year I turn 39 (for the second time) and while I'm not ready to relegate myself to "old lady clothes," neither do I want to dress beyond my age.
According to some of my younger and/or hipper friends, Shaina and Jenn, both claim that these are totally appropriate for someone in my stage of life. As long as I wear something longish to cover my rear and balance the ensemble.
But, never one to be satisfied with a simple yes, I turn to you. What do you think?
Can this old lady wear trendy boots?
Disclosure: I was sent a review pair of boots by Aerosoles. All opinions are my own.