Teaching Love for Others
As an Amazon Associate I earn from qualifying purchases. For more details, please see our disclosure policy.
The following is a guest post from Deanna: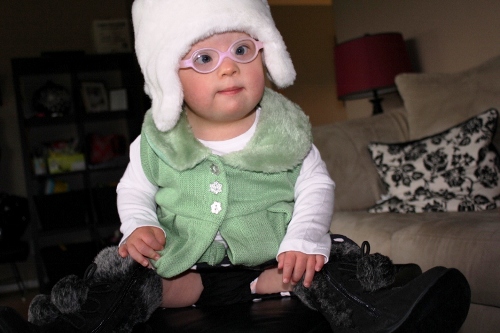 Her future depends on what you teach your children.
Down syndrome is a label that my daughter carries with her, not defining her or shaping her vivacious personality, but it is there, a silent part of her life, unfolding in unexpected places while remaining hidden in others.
Before Down syndrome entered my life, I was extremely uncomfortable around those that might be "different". You know which ones I'm talking about: the greeter at Walmart who looks like something is not quite right, the man in McDonalds who is overly friendly in a simple way, the bagger at the grocery store who takes forever to sort a small cart of groceries.
Avoiding eye contact, allowing myself to become impatient when they didn't perform their tasks quickly enough for my schedule, I would keep myself away from these "different" people at all costs. And when situations would bring them across my path, I wasn't the friendliest I could have been.
Because they were different and I didn't know what to say or how to  respond.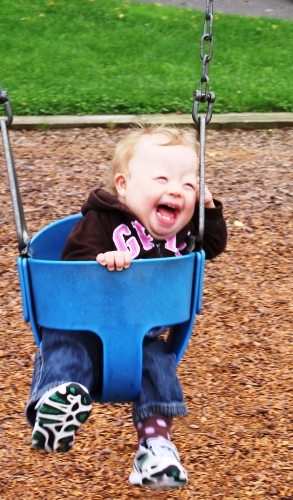 My daughter Addison is 20 months old — still a very sweet little girl whose delays and differences are easily glossed over by her age and absolute cuteness. But someday, perhaps she will be that lady in the store that you can tell something is not quite right. Perhaps it will be awkward.
Now that I'm on the other side of things, my perspective has dramatically changed.
Learning to love others despite our differences
With worries about my daughter's future acceptance by her peers, you can imagine the joy I felt when my friend told me the following story:
She and her three year old daughter were visiting a friend that had just had a baby born with only one arm. The little girl proclaimed loudly in front of the new parents that if she had a baby with only one arm, she wouldn't hold it.
My wonderful friend took this as an opportunity to educate her daughter. She explained to her impressionable little girl that just because this little baby had only one arm, he wasn't any less of a person. Because she wasn't used to seeing a baby with only one arm didn't make the baby any less celebrated or special.
After that conversation her little girl warmed up to this little baby with one arm, and, by the end of their visit, was totally in love with this precious bundle.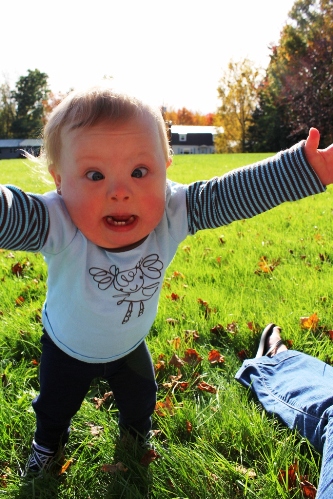 It occurred to me then. Addison's peers are going to play a large part in her future — and in the lives of other children with special needs.
They will determine whether the world is a warm, welcoming place to her or cold and indifferent simply because she is different. And Addison's peers are those children being raised right now.
By you.
Seizing teachable moments
My friend could have shrugged past her daughter's loud announcement, reasoning that her daughter was "just being honest." Or perhaps that her daughter was too young to understand how unkind her statement had been. My friend could have easily apologized to the parents and rationalized away her daughter's behavior.
But she didn't. She educated her daughter in respecting all, not just those like herself. And in doing so, she inadvertently made a difference in my daughter's future.
We have all kinds of things that we're teaching our children: how to eat, how to dress, how to be polite, how to share…but are we teaching them how to accept those who are different?
How to treat someone who obviously (or not so obviously) has something "wrong" with them?
Doesn't it start from early on when they notice a difference and loudly state their opinion? We parents have a choice to awkwardly shrug it off and apologize for the tactless comment…..OR to use the teachable moment to shape a young mind.
My daughter, who will always carry that title of "different", just wants to be treated like any other little girl, to wear pretty things, to do fun activities, to have friends, to converse about what's on her mind.
She is more like your children than different.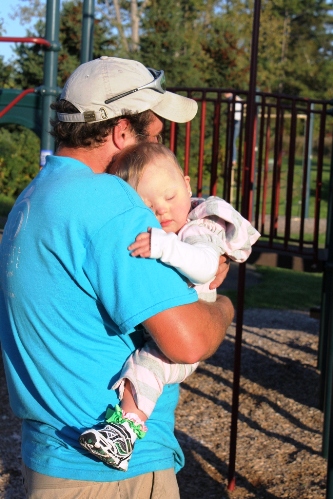 Getting comfortable with the unfamiliar
Oftentimes the reason we're so uncomfortable around those with special needs is because it's new or unfamiliar. We don't know what to say or how to react because we've never been put in quite that situation before.
Be encouraged to make the unfamiliar not so awkward.
Take your kids somewhere where they'll have a chance to interact with "different" people and later talk about it, answering their questions and encouraging them about our commonalities.
Teach your children that God doesn't make mistakes, but that he designs each of us differently — and that is a good thing.
Make it commonplace for them to see and react kindly to everybody.
Help them see that "these people" are not people to be avoided at all costs, but a welcome part of their world.
Your kids are my daughter's future. Please, please, please prepare them for life beyond the "normal." Teach them how to react and respond and your children will make a positive impact on many through their loving acceptance.
Practicing kindness and love will make a difference in every child's life. Who doesn't enjoy a well-rounded person with a warm heart and a desire to make a positive difference in someone's life?
Learning to accept these differences graciously will enrich every child's life. 
October is Down Syndrome Awareness Month. People with Down syndrome deserve to be respected and treated kindly just as much as you and I wish to be. Let's teach our children that the smallest act of kindness on their part can make someone else's day…whether that other person is just like them or startlingly different.
Let's make a difference for the different.
– You can read more about Deanna, Addison's birth story and their life together at Everything and Nothing in Essex. Read Deanna's previous guest posts on Parenting a Child with Down Syndrome and Can Your Baby Have Too Many Clothes?