The Jesus Storybook Bible, How to Read Mere Christianity, & a Booking It Update
As an Amazon Associate I earn from qualifying purchases. For more details, please see our disclosure policy.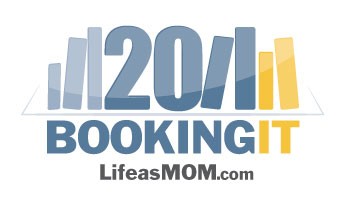 Are you Booking It this year? Yesterday we started a great discussion on the bread baking book, Artisan Bread in 5 Minutes a Day. Join in the discussion and check out the beautiful boules that I made. It was so exciting to pull those out of the oven!
Today we're going to talk about all the books we've read over the last month. You did read something of substance, right? Magazine articles and blog posts are great, but a book is a different kind of reading experience. While it takes more effort, I think reading whole books is definitely a worthy pursuit.
That said, I must confess that I didn't do as much book reading as I had hoped or planned. Does it count that I'm writing my own book?
Anyway, I did do some reading. Promise.
Reading with the kids
The bigger boys, aged 8 through 13, and I are continuing to read The Story of the World together, about a chapter a week, as well as work our way through The Bible, about ten minutes per day.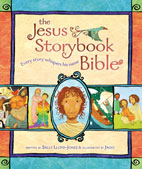 My littles and I are really enjoying The Jesus Storybook Bible. A friend had recommended it and then I read Andrew Peterson's review of it, so I spent some Swagbucks on it to see what all the hubbub was about. It's a really sweet retelling of the Bible, emphasizing Jesus' presence throughout HIStory.
The pictures are engaging for little ones and the storytelling is well done. It explains things in a conversational way that kids — of all ages — get. My older boys often stop what they're doing to listen. Always a good thing.
You can watch a video of it here:
Reading for me
Today I share with you a monumental accomplishment.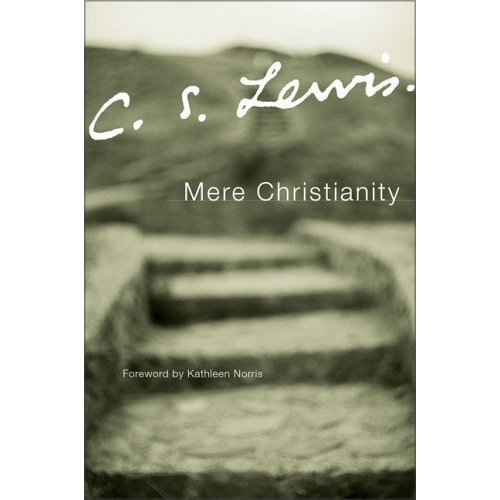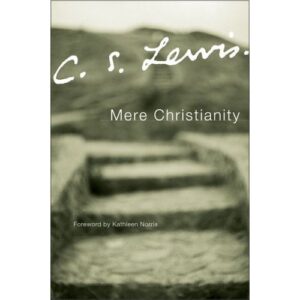 I remember very clearly having picked up the book, Mere Christianity, from the university library. It was old and dusty, probably an original edition that no one at my liberal arts college had read in 20 years. I took it with me to the UCen to wait for a friend. I cracked the book open and tried to pick my way through the dry introduction, circa 1960 or earlier. My friend, arriving late, said it was one of her favorite books. I was surprised, to say the least. Mere Christianity returned to the college library, unread.
Seventeen years later, I got past the first page — and finished it, too! And I'm so glad I gave it another go.
Not just to say that I did, in fact, read it, but because, for the most part, I enjoyed the ride. And it only took two months.
Well, seventeen years and two months.
How to Read Mere Christianity
Here are some things I learned about how to read Mere Christianity:

1. Mere Christianity is addressed to non-Christians. Sure, Christians can learn from it. But this book, based on CS Lewis' post-WWII radio talks, is meant to explain the basics of Christianity to someone who doesn't know them. And granted, some professing Christians probably don't know them, either. Lewis, a former atheist, does a great job in breaking down the basics in a way for the churched and the unchurched alike to grasp.
2. I think the title is wrong. I don't have a replacement. But, I think people probably don't pick up this book because they don't know what it's about. And unless they're "religiously minded," they might not pick this book up. And I totally understand a non-Christian saying, NO, but I think this book unpacks exactly what you're saying, NO, to.
3. Don't be intimidated by its reputation. Since I didn't really know what this book was about, I always treated it as a lofty tome, something that anyone with a theological mind would read. I think it took me so long to read this because I was intimidated by it. And yet, if you've read the Chronicles of Narnia, you know you should feel intimidated by Lewis.
4. Don't treat it like you're researching a term paper. Once I got over the intimidation factor, I really enjoyed the book. But, I found that I wanted to swallow and digest every little bit of it. There's rich, rich stuff in here. But, if you take five minutes to chew every bite of a gourmet meal, well, you lose your enjoyment of it as a whole. I stopped fretting and just decided I could read it at a regular pace and that was so freeing. Overall, the guy is quite funny and little bit cheeky at times. He doesn't take himself too seriously, nor should we.
5. There may be some things you don't get and that's okay. Be prepared for "anglicisms," words that we don't often use in the US, as well as WW2 references that were common to Lewis' original audience. Plus, there are spiritual ideas that are just hard to grasp, and that's okay. We can't "get" it all.
Overall, I really enjoyed the book. It had its rough spots, but I enjoyed quite a lot of it, was challenged on a number of points, particularly living out The Golden Rule, and it sparked good conversation with FishPapa, resident theologian, who, of course, read this book, long ago.
What have YOU been reading?
Share your latest reads with us! Link up your Booking It post or just tell us about it in the comments.