The Santa Barbara Maritime Museum
As an Amazon Associate I earn from qualifying purchases. For more details, please see our disclosure policy.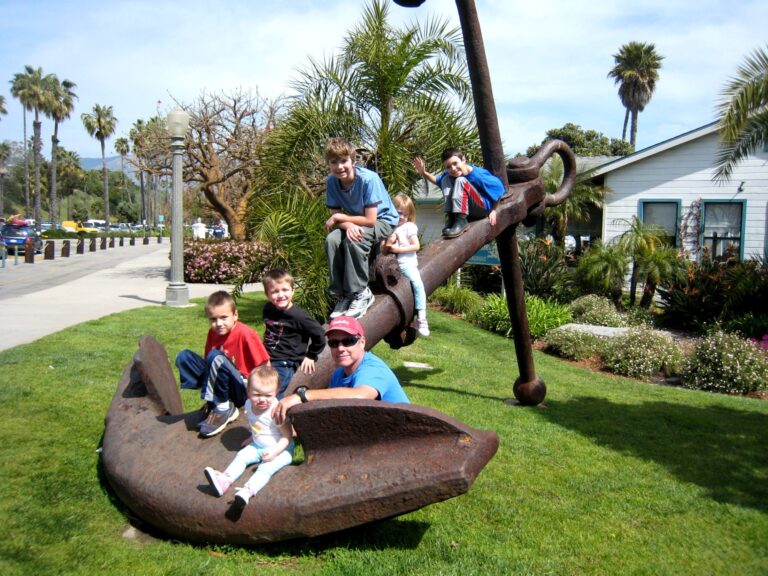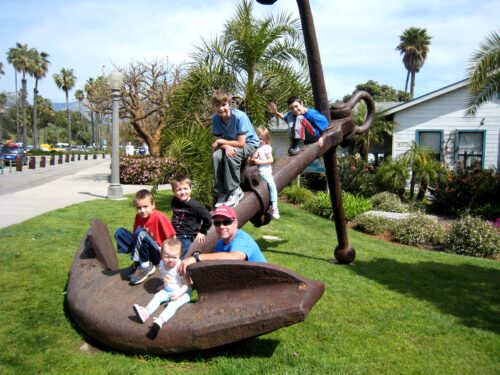 FishKids on a full-scale, genuine rusty anchor
As our family grows, FishPapa and I are finding more and more fun places to explore. We have always loved to travel and we want to be able to share this experience with our kids. We're not quite ready for the European vacation of our dreams, so we're contented with exploring our home state. Last weekend we left San Diego to "go back home" in some respects. Hubs grew up in Santa Barbara; I went to college there. We both experience a flood of memories of all kinds when we return.
This trip we went someplace new: The Santa Barbara Maritime Museum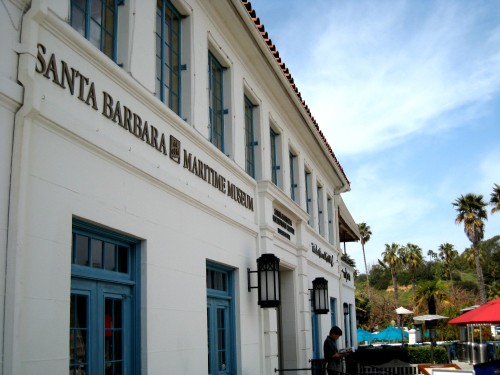 I was a little surprised when Gramma Fish suggested we go there because I'd never heard of it being a hot attraction when I lived in Santa Barbara. However, Gramma is a museum curator at another museum in Santa Barbara and has travelled the world exploring museums. She had recently visited the Maritime Museum and figured our guys would like it.
I was a little skeptical that a museum dedicated to the history of sailing would be interesting to six energetic children. I was wrong. Guess that goes to show you should listen to Gramma!
Santa Barbara Harbor
Not only was the setting, Santa Barbara Harbor, absolutely gorgeous, but the museum itself was very well designed. Ready for a tour? Here we go.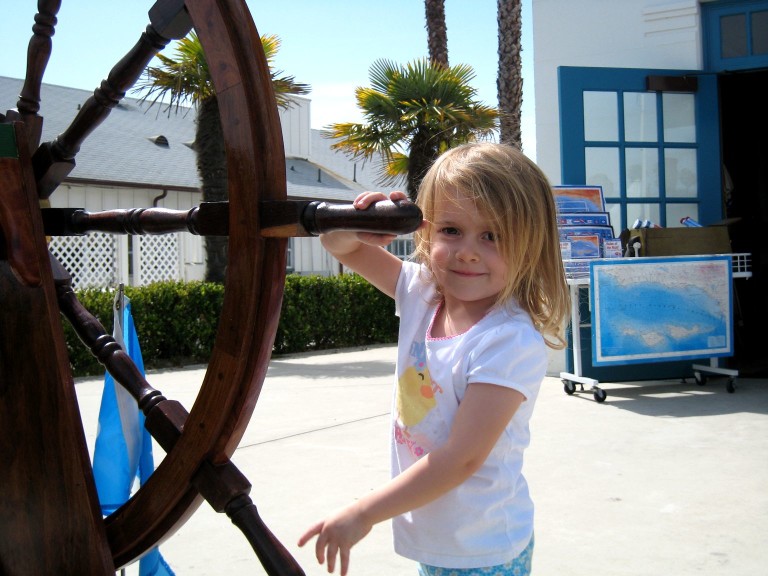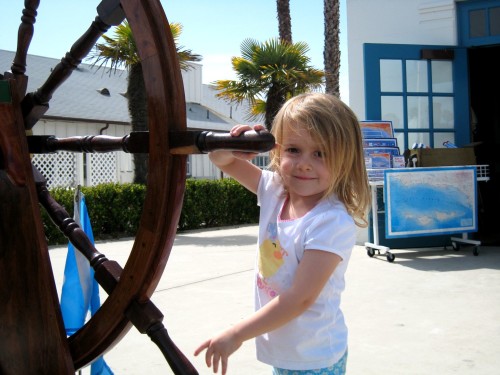 Kids enjoy steering the moving ship's wheel.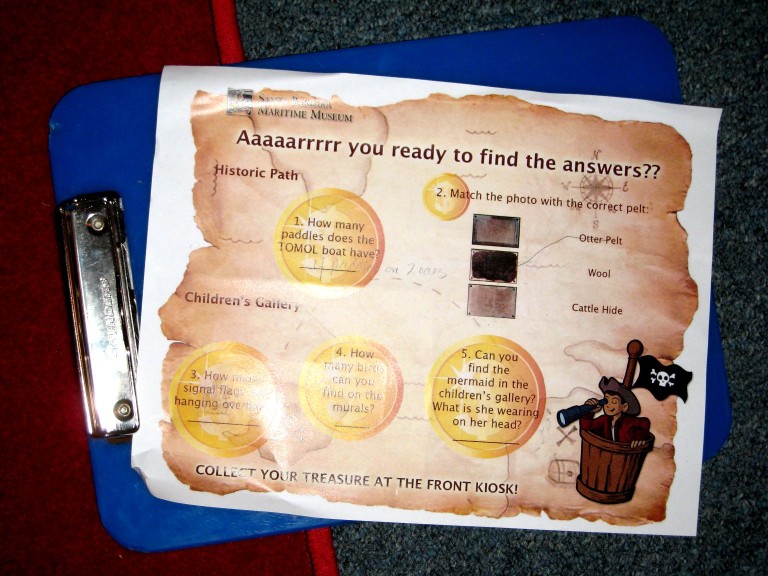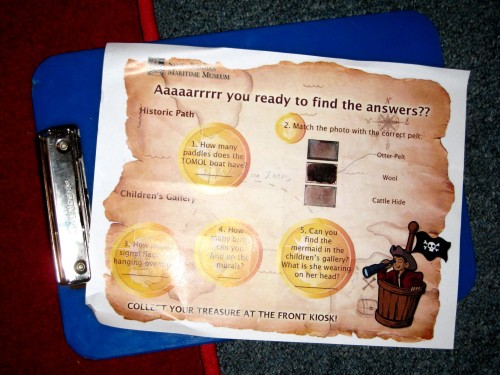 Treasure maps are available for children. There are two different levels, and of course, treasure is rewarded upon completion.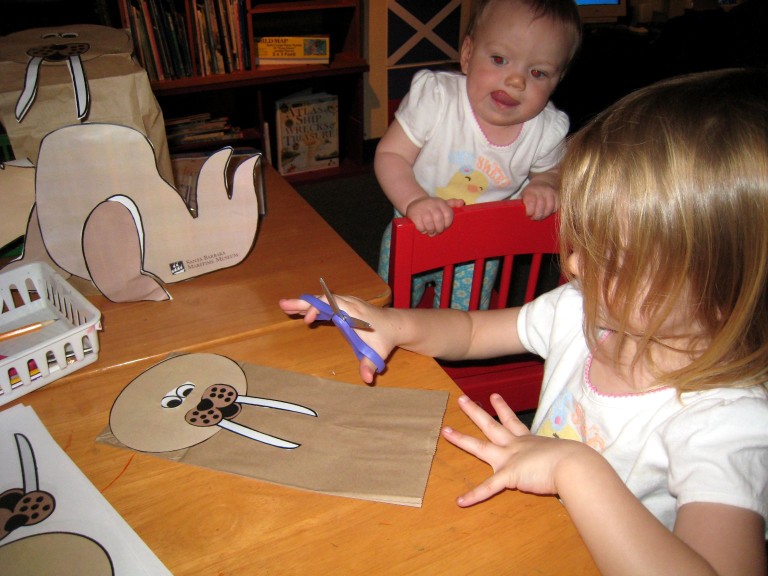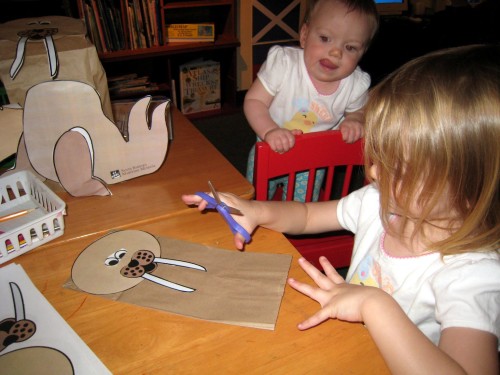 The children's area is wonderfully interactive, complete with sailing themed activites: a craft table, dress-up clothes, a puppet show and puppets, computers loaded with seafaring computer games and tons and tons of picture books. My littles could have spent several hours in this area.
The entire museum is one large, two-story, open gallery so you would easily be able to find your peeps if you split the party and had one adult with the younger children downstairs while the older kids explored up top.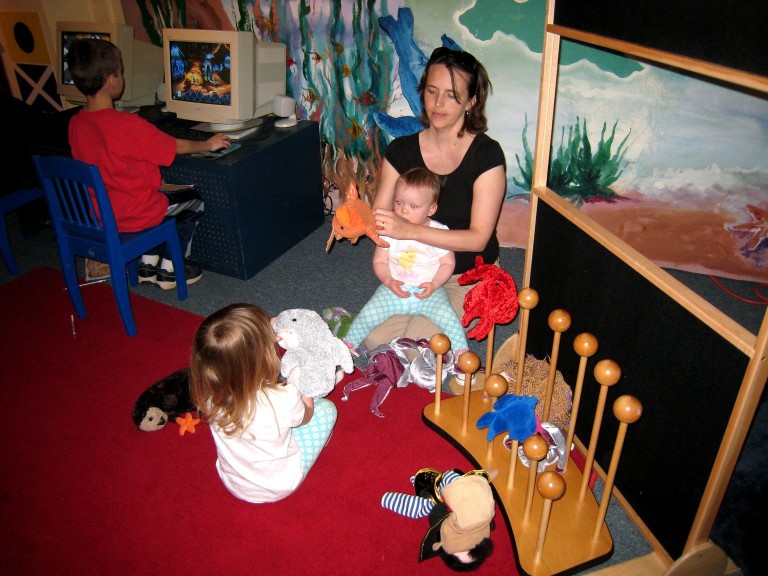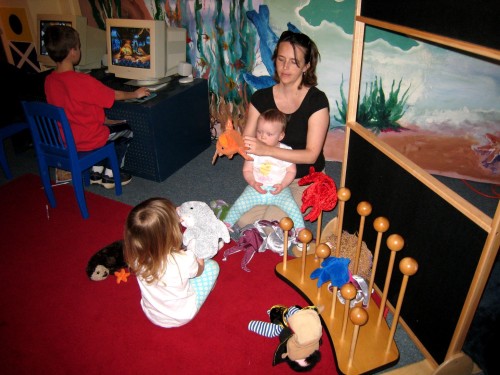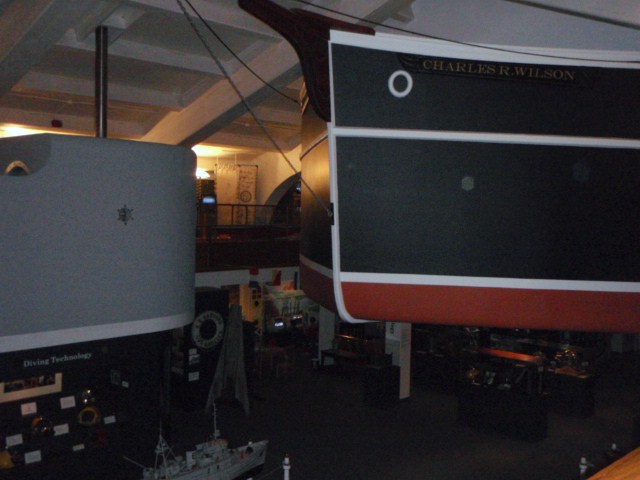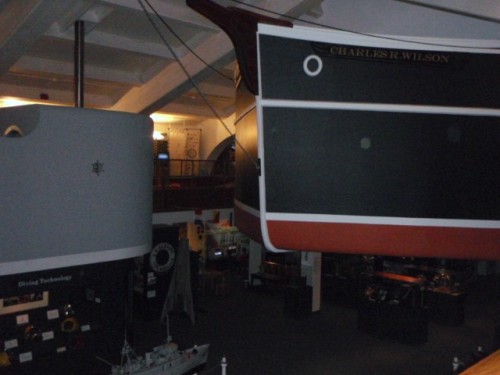 The upper level includes a movie theater in the shape of a huge ship (pictured) as well as all kinds of interactive displays teaching about the history of shipping, sailing, water trade, fishing, surfing, and war.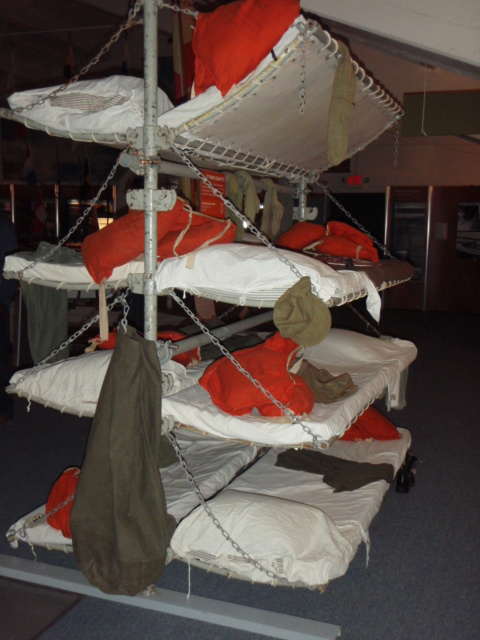 Actual bunks from a Vietnam warship, complete with sailors' graffiti
It's amazing the breadth of the water experience. And being a land lubber myself, it was an eye opener. Particularly since I don't surf and in fact, stood on this board backwards when I first got on. Hello! What a nerd!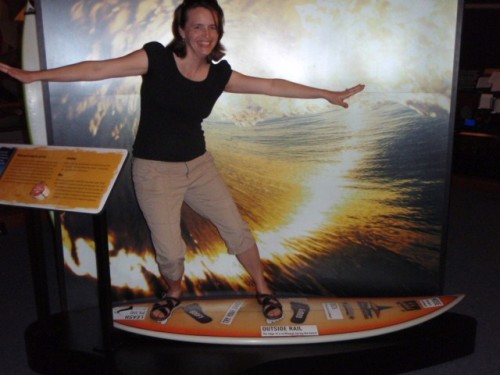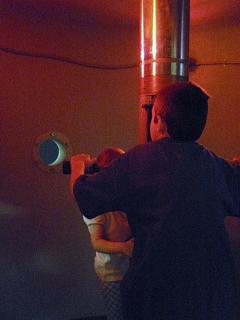 The museum features a working telescope that gives you a clear view of surrounding land and sea.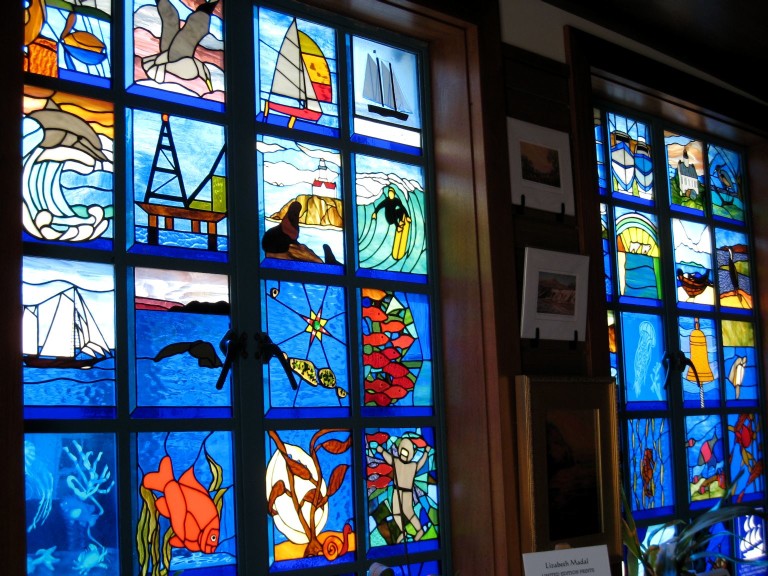 The stained glass in the gift shop is beautiful when the morning sun shines in.
Overall it was a wonderful visit. If you live near Santa Barbara or find yourself vacationing there, it's a fun way to spend the afternoon. Admission is free for 5 and under, $2 for children, $7 for adults. A year's pass is $55. Parking is free for the first 90 minutes.
While I wouldn't put it TOP on the list of Santa Barbara attractions, I did think that it was an extremely rewarding outing. And since Gramma got a family pass, I get to go back and see the things that I didn't get to see.
The experience got me thinking that there is probably hidden treasure in our own backyard when it comes to museums and attractions. In fact, I'm more inspired to plan a few family field trips in San Diego.
What about you? Have you found a gem of a museum or other attraction in your town?