Oxford, Bletchley Park, & Winding Up Our Time in Great Britain
As an Amazon Associate I earn from qualifying purchases. For more details, please see our disclosure policy.
As spring dances in the shadowy future, I'm amazed that this time last year I was furiously planning our trip to Great Britain. Where has the time gone? Here's how we wound up our trip to Great Britain.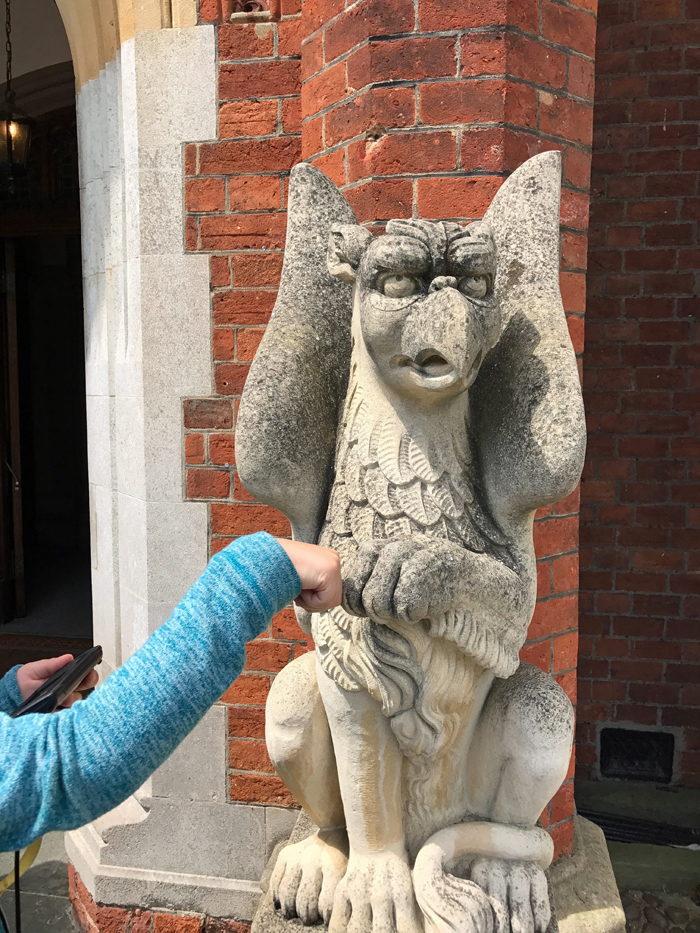 In the last few weeks we've been bouncing around ideas for our next trip. My clicker finger was really itchy when I found tickets to Norway for $500 round trip last month, but Great Britain calls me back again and again. I am ready to go tomorrow!
Wanderlust is a real thing, people.
While we decide where we're going next, it's about time that I wrapped up my Great Britain on a Budget series. When I last left you, we were walking around Avebury on our way to Oxford.
I had high hopes for Oxford….
Oxford, Bletchley Park, & Winding Up Our Time in the UK
After all C.S. Lewis lived there, as did our favorite sleuth Endeavor. While the Premier Inn was very welcoming — they even left us a handwritten note — laundry facilities were hard to come by and our Zizzi experience was the worst of the trip. Additionally, we arrived in this university town after finals so things felt a little chaotic and party-ish. I know, small issues, but they definitely colored our experience of Oxford.
Visiting the Kilns
That said, one of the most poignant experiences of the trip came for me when we visited C.S. Lewis' house. You have to make an appointment to tour the house. Lewis scholars currently live there, but there are rooms set up so that you can see how he lived.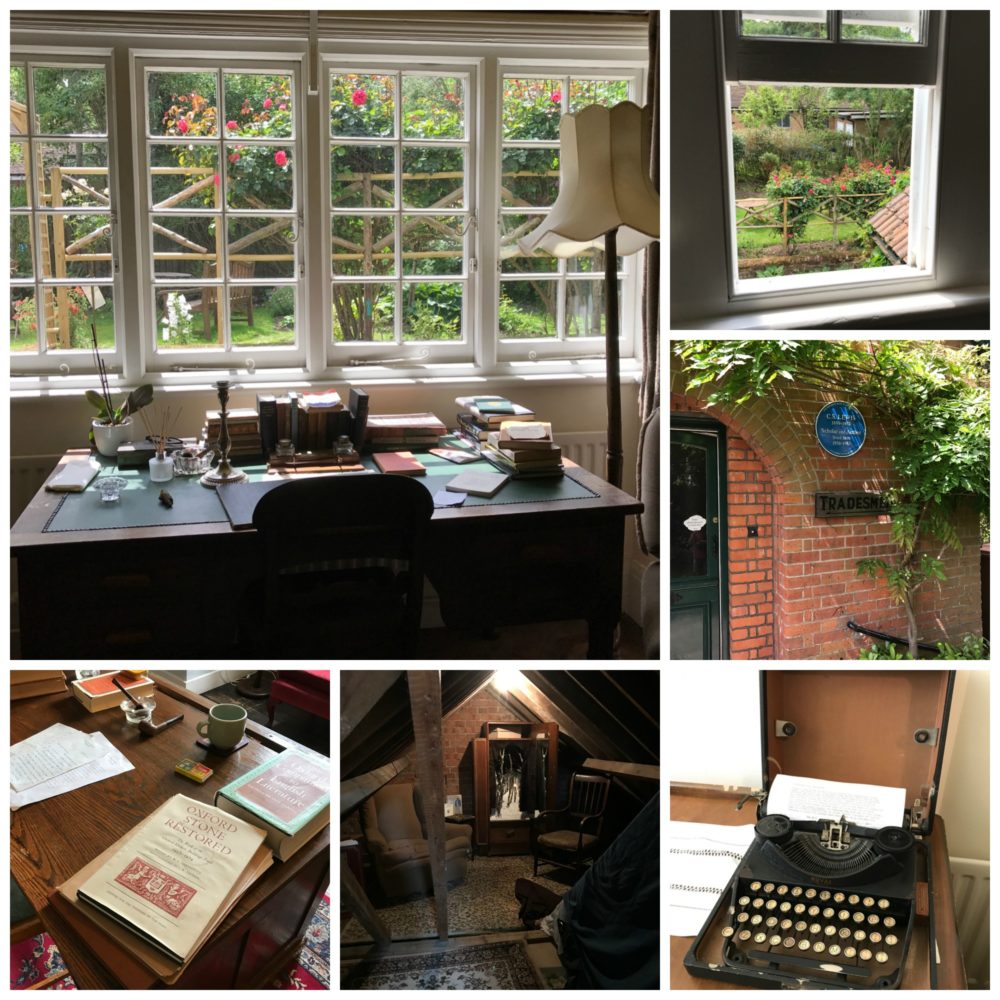 It was at Lewis' home when I started thinking about how soft my brain had become. The man wrote deep, amazing things because the thought deep, amazing things. He also read deep, amazing things.
I was convicted that my reading had gone to the dogs, composed mostly of Facebook statuses and click-baity news articles. I'm sure dear old Jack would cringe at the thought.
As I said in my Instagram post way back when, "My brain has turned to mush reading the internet instead of hard, thoughtful stuff." I look at our visit to the Kilns as an awakening of sorts. I read The Great Divorce before we got back to London, and have since attempted to digest The Pilgrim's Regress.
In fact, my reading is starting to look a little more human. I've got Lewis to thank for that.
And that's pretty much my Oxford experience. After that we were headed back to Cambridge to return the car. On our way we stopped at Bletchley Park.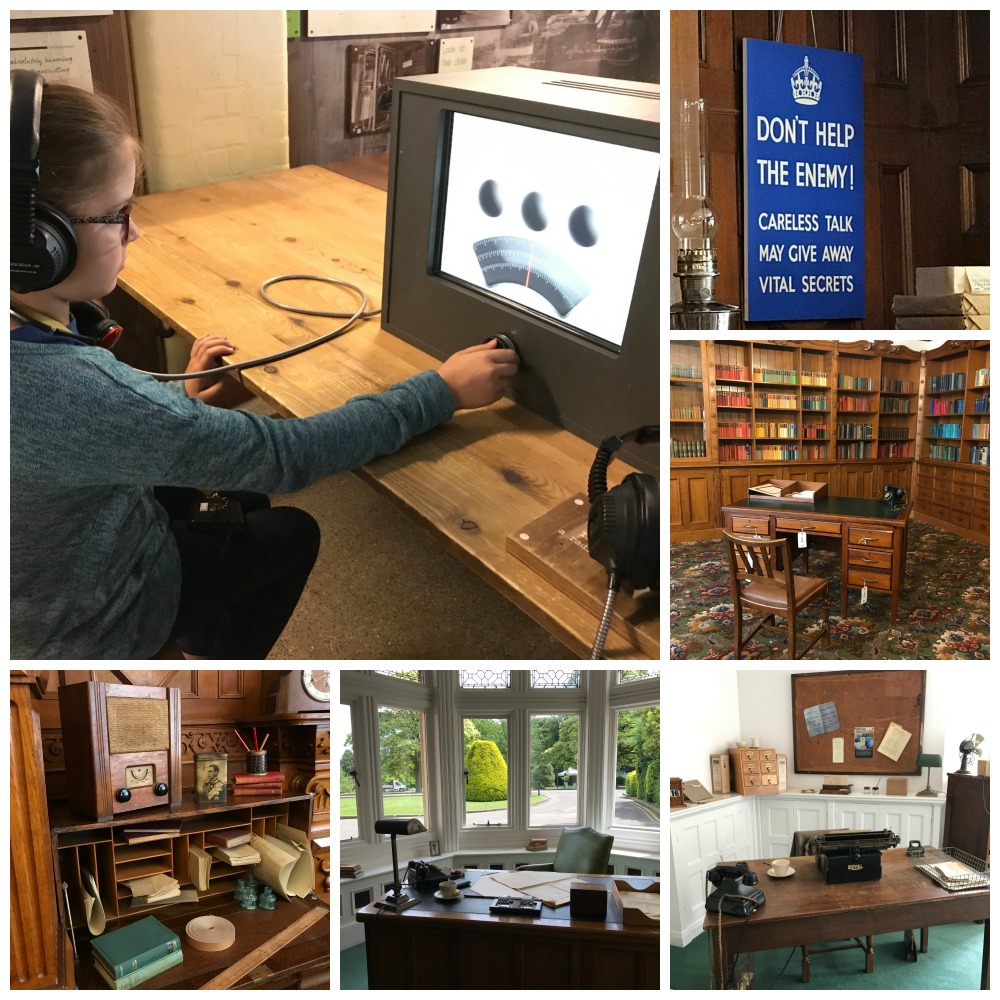 Visiting Bletchley Park
Bletchley Park was where the codebreakers cracked the Enigma code and intercepted numerous Nazi transmissions. You really should spend some time reading its history — and for sure GO THERE if you get the chance. The site is amazingly well done, in a similar style to Churchill's War Rooms. I could easily have spent all day there.
Among the many and varied things I learned:
Codebreakers worked around the clock trying to crack the codes that changed on a daily basis. At midnight, they had to start all over again from scratch.
Math is much cooler than I thought it was.
Carrier pigeons played a major role in the war effort.
The folks who worked at Bletchley Park were sworn to secrecy and not allowed to share how they helped stop the war, even after it ended. The files weren't revealed until 1974. This was to prevent potentially dangerous foreign powers from knowing what all British Intelligence knew.
The Imitation Game movie is not completely accurate. There were "bad guys" in the movie who were really good men, and while Alan Turing was an amazing mathematician, he wasn't the only amazing mathematician at Bletchley.
The work done at Bletchley Park shortened World War 2 by two to four years.
Seriously, BP is an amazing site, so please go visit if you can. Also, pack a picnic and bring it in with you. I wish we had done so. We left earlier than I would have liked because the kids were hungry and food on the premises was pricey.
Visiting Great Britain
Our trip to Great Britain was pretty remarkable. I'm so thankful that we took a risk, spent big money, and made these memories with our kids. It was super duper hard, before and during, but it was totally worth it.
Bryan has put together an amazing video, recapping our adventures. If it doesn't display, you can find it here.