Your Expectations of You: Something's Got to Give
As an Amazon Associate I earn from qualifying purchases. For more details, please see our disclosure policy.
It would seem that sometimes we women are our own worst enemies. We set these goals and standards for ourselves that really no one else is imposing on us. Sometimes we think we should do something a certain way because someone else – a friend, a mom in playgroup, the pastor's wife, the team mom – are doing it that way. Sometimes we come up with a great idea that is just too tough to pull off, yet it's too tough to let the good idea go.
In many ways I'm a dreamer. I envision all sorts of plans and schemes for homemaking, for family fun, for birthday celebrations, for my kids' education, for housekeeping, you name it. I can see in my mind's eye how great it would be for me to
cook everything from scratch
have an entirely "green" home
eat only organic foods
keep the house spotless
teach my kids three foreign languages
wash the windows
stick to a $400/month food budget
host a homemade birthday carnival, complete with a snowcone machine, games, and prizes
All of those things are fantastic ideas. I'd sign on the dotted line for each one of them right now, except for one thing.
There aren't enough hours in my day.
I've slowly — and reluctantly — come to the conclusion that I can't do all the things I want to do. Am I allowed to? Certainly. Am I able to? Sure. But there would be a cost – in time, in money, in emotional well-being, in relationships – if I tried to put feet to every good idea that came my way.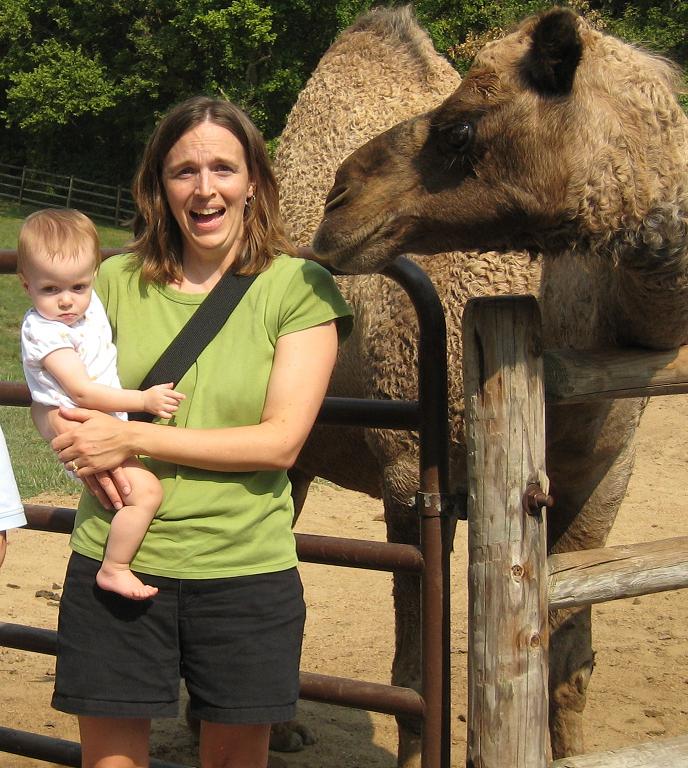 Instead I find myself reassessing constantly. Maybe you do, too. Maybe there are practices and habits that you want to work into your life as MOM. But, maybe you find yourself with limited resources and have to choose. I know I do.
Here are some helpful questions to ask yourself:
1. What are my goals?
It's all too easy to confuse the means with the end. So I have to remind myself – what's my main goal? For me, it's to manage my home effectively with a good attitude in ways that honor God. When I find myself overwhelmed by a task or a responsibility, I can revisit the goal. Is this bringing me closer to the goal or is it getting in the way?
2. What is non-negotiable and what can wiggle?
Some things are non-negotiable, like loving and caring for my husband and children. They are the purpose to my homemaking and motherhood. But other things have room to wiggle, like cooking from scratch or washing windows on a regular basis. It's good for me to focus on the essentials and be aware of what I can let slide.
3. Does this activity or habit I'm pursuing fit this season of life?
There is a time and a place for everything. What fits today may not fit tomorrow and I need to be mindful of this. For instance, when my oldest child was my only child, I had a lot of time for baking. Today not so much. I would love to bake all my own bread. I know that it would be healthier – and probably tastier – than most of the things we buy. And I do prepare a lot of baked goods from scratch. But, I know that having a few loaves of store bought sandwich bread in the freezer at all times gives me a little extra wiggle room during busy times. The ability to make a quick sandwich dinner on a crazy day can save me all sorts of frustration as well as give me time to attend to more pressing matters.
4. Seasons change quickly and, therefore, how can I be ready for the changes?
What worked for my family when we had one child doesn't always work for us today. A trip to the store is a little more complex these days. My methods of housekeeping have changed and evolved as my crew of able-bodied helpers has grown. As my family matures, we do things differently. If I expect that, I will be better able to roll with the changes.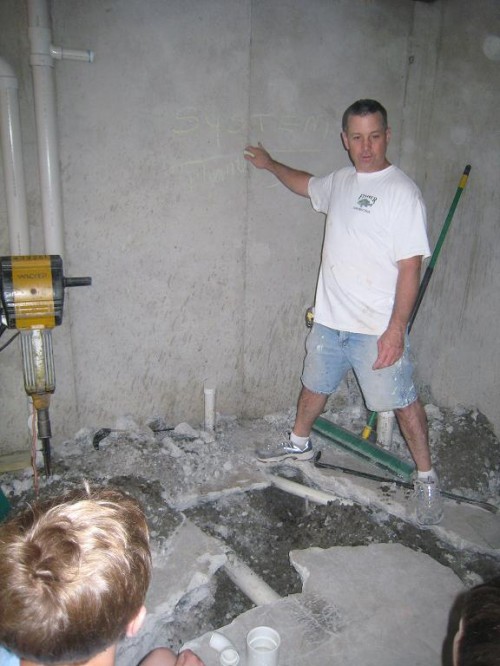 Since FishPapa has worked in construction since he was a boy, building and its terminology is a part of our life. Long ago I learned that if he was working with plaster or concrete, I needed to expect that he might need to cut short my phone calls to him. Unpredictable, both of these materials can start to harden before you're ready, so you have to be flexible with your time and ready to "go with it." Wood and nails generally do what you want them to, but concrete and plaster, well, they can have minds of their own. We realized the parallel with parenting early on. A familiar phrase for us, is "It's plaster." Meaning: You gotta go with it and be prepared for the unexpected.
I love this quote from The Mommy Manual:
Keep in mind that modifying your standards is not always a sign of laziness but sometimes of intelligent decision making. When we lower our standards because circumstances defeat us or we feel weak, we don't feel good about the result. But when we evaluate the demands on our time, our children's capabilities, and our family's priorities, a decision to temporarily modify our standards in some area may actually be the most responsible path.
I've been reflecting on the fact that some things need to be adjusted in my mind set. I seem to place the bar really high for myself: I want an immaculate home, a perfectly-run school, great nutritious meals, happy children, a great physique, and on and on and on. Usually, I don't reach the bar and I feel miserable as a result.
This quote (and the examples that accompanied it) really freed me up. I feel like I can reset my mind and set goals that are achievable and helpful to my family.
Think about how you can modify your standards to fit your real life today. What worked when you were single, doesn't work when you are married. A system that runs smoothly with one baby may stumble when you have several children. What worked when they were babies, may not be working now that they're schoolage.
How can you make some modifications for the NOW?
Such is life in motherhood and home management. Be ready to adjust to the different circumstances of life and don't be fearful or freak out when something's gotta give. No one expects you to be SuperWoman, except maybe you. Instead, reassess your goals, adapt, and go with it.
It's plaster.