Tips for Attending Birthday Parties
As an Amazon Associate I earn from qualifying purchases. For more details, please see our disclosure policy.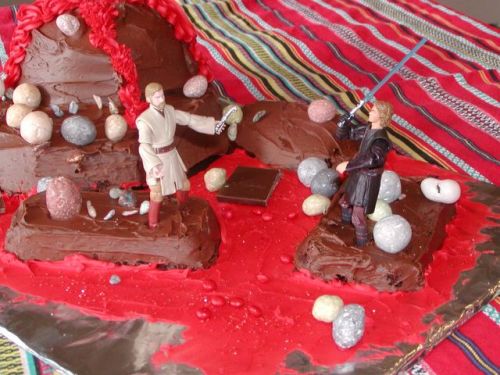 A post from LifeasMOM Contributor, JessieLeigh
As your child attends school, particularly during the younger grades, odds are good that he or she will be invited to a few birthday parties.
Here are some of my best tips for making these events as painless as possible for you AND the host:
RSVP in the manner requested.
If the invite suggests you call, do so. If an email is provided, feel free to use it. Try not to accept or decline while standing outside the school or classroom. Not only is it more difficult for the host to keep track that way but, also, you should…
Realize that not all the children in the class may have received an invitation. It is best if you don't bring up the party to a bunch of mommies unless you know their children were also included. This could lead to hurt feelings or put the host in an awkward position.
Do make an effort to find out what the birthday kid is into.
It will simplify gift buying and will also serve as as good lesson for your own child. I know my kids love being given the "mission" of really paying attention to what their friends most love to play with or what books they choose from the library!
Don't feel the need to spend a bundle on a gift.
My five year old daughter received a (no joke) $78 dollar Disney princess doll set from a classmate. She really liked it. However, she was no more impressed with that than she was with a five dollar set of princess books from another friend. The key to both gifts' success was that the givers knew she was a princess lover. The money spent made no difference.
(Well, except for the generous gift making me feel a little uncomfortable!)
Do let the host know about any dietary restrictions.
Food allergies, a kosher diet, a vegan lifestyle… these are good things to know about, and many hosts will try to have at least one thing available that your child can eat. More importantly, though, it opens the door for communication. One of my daughter's little friends is allergic to eggs. His mom always asks me what color frosting I've used so she can make a matching batch for one of the egg-free cupcakes she always keeps in her freezer. Our partnership makes it easy for all of us… and her son feels like he fits right in.
Do not assume siblings are welcome.
This seems like a no-brainer to me, but apparently some folks didn't get the memo. If in doubt, either just ask or decline due to a lack of childcare. You'll find out the answer either way.
Don't be afraid to decline.
If you really don't have the time or money to attend the party, politely give your regrets. If the party involves an activity you feel is too dangerous for your child (like four-wheeling) or too difficult for her abilities (and, thus, she may feel left out), it is totally appropriate to choose not to attend. You're not compromising your child's future social life by doing so.
Finally, relax.
Try to enjoy the party. Don't hover over your kid, but don't "check out" like this is your chance for free babysitting either. Sit back and watch the wonder of a child making a wish on a candle. See how thrilled they are to watch the birthday child open his gifts. Embrace their joy at being another year older…
What tricks do YOU use to make birthday parties a success?

— JessieLeigh is the mother of a former 24-week micropreemie and two full-term blessings as well. She is a determined advocate for the tiniest of babies, including the unborn, and a firm believer in faith and miracles. She shares about raising such a precious, tiny baby over at Parenting the Tiniest of Miracles.