5 Reasons Why Home Ownership Might Not Be For You
As an Amazon Associate I earn from qualifying purchases. For more details, please see our disclosure policy.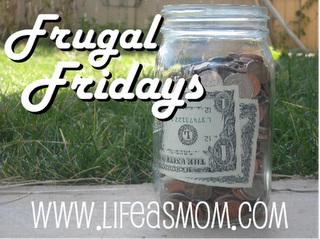 The following is a guest post from Jen of Happy Little Homemaker.
My husband & I are in the midst of trying to sell our home. In Michigan. We've wanted to sell it for years…and we only built it six years ago! Before we built, we were in the cheapest apartments in town. It wasn't the greatest neighborhood (nothing like a big city, but annoying nonetheless)– the apartment was small and dark with a tub that wasn't deep enough to cover my thighs. We couldn't WAIT to get out.
Now we can't wait to sell! Over the last 6 years, we have learned that home ownership isn't (and probably shouldn't be) for everyone.
Do you have a nest egg?
Most importantly, you need to have a nest egg before you purchase a home. Dave Ramsey says that you should be debt free and have 3-6 months of living expenses before you start saving to buy a home. You should put down at least 20% and the remainder shouldn't be more than 25% of your take home pay on a 15-year mortgage. Do you have $50,000 in the bank? If not, the timing isn't right.
What is your 10 year plan?
When we were in college, we didn't know what we wanted to do or where we were going to be in 10 years.  So why buy a piece of property in a place you might not be in?  Do you have kids yet? Will you both work when you have kids?  These are all factors that might lead you to decide that owning a home might not fit into your long term plans.
What do you do for a living?
I read an article recently that the average person in my generation changes jobs every 3.5 years. I have listened to Dave Ramsey talk to people who have a house, move for a better employment opportunity, and are stuck with a house in a state they no longer live in. Worse yet, some people repeat that mistake and have several houses they can't get rid of. Who wants to miss out on a great opportunity because you are chained to a house?.
Elderly Family/Parent's Illness
Many fall into the "sandwich" generation; those people who are taking on the monumental task of caring for their burgeoning family, as well as their aging parents. People frequently move back to take care of their parents or bring mom or dad to live with them.  If you do not own a house, you can go to them, or get a different place, as circumstances dictate.
Travel
It truly IS a small world and it's no longer a once in a lifetime event to travel halfway around the world. What if God calls you to mission work on other continents? What if you decide to move to Italy like Rachel @ Small Notebook? It's also not out of the question to go somewhere to visit and love it so much you would like to move there. Why saddle yourself down to a house if that is an option you are open to or actively looking for?
This world is full of options and possibilities and it's impossible to know what your life will look like. I try to be able to embrace change and adventure by keeping my life as simple and flexible as possible so when the opportunity comes up, I can say "YES!".
What would you like to be able to say "YES!" to if the opportunity arose?
Jen writes about simple living and the nitty gritty details of embracing her vocation at Happy Little Homemaker. She has also started a new product review blog (Happy Homemaker Reviews) focusing on ways to save your time, money and sanity! Jen is a proud wife and mother to two little girls…so far.
Share your money saving tip in the comments or in the linky below.