A Visit to the San Diego Zoo Safari Park
As an Amazon Associate I earn from qualifying purchases. For more details, please see our disclosure policy.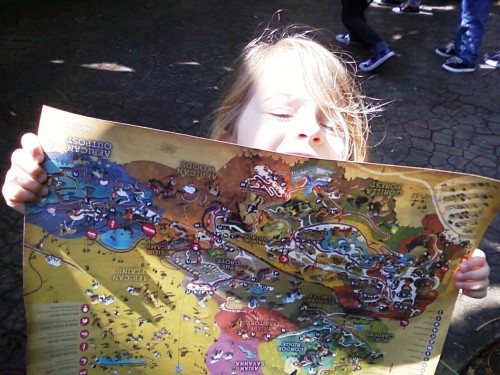 Last month our family took the day off from business as usual and headed to a local attraction, the San Diego Zoo Safari Park. Formerly known as the San Diego Wild Animal Park, the Safari Park is one of two zoological gardens in San Diego.
The famous San Diego Zoo is located in the heart of town, created in 1915 after animal exhibits from the Panama-California Expo were abandoned in the middle of Balboa Park. Since then the Zoo has served as a conservatory of animal wildlife.
Located some 30 miles north east of the zoo, the Wild Animal Park was begun as a supplemental breeding facility of the Zoo in 1964, but has developed into one of the largest tourist attractions in San Diego County. Recently, its name was changed to the San Diego Zoo Safari Park.
And no wonder!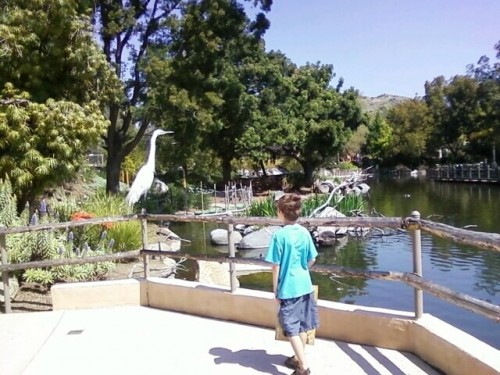 The park setting is fabulous. My smart phone pictures don't do it justice. We made our visit on a day that was cool, breezy, and sunny — absolutely perfect Springtime conditions. The landscaping of the park is superb and you get many opportunities to get up close and personal to the wildlife there.
Here are some tips to make your visit to the park extra fun and comfortable:
Be prepared for some hiking!
Like its sister park farther South, the Safari Park covers hills and valleys, so wear good shoes — and bring extra socks if you plan a long day. Take water bottles and refill throughout the day. We went on a mild day, but the San Pasqual Valley gets HOT, especially as the summer months approach.
Maps are plentiful and free at the front of the park. My kids all wanted their own, so plan accordingly. I see map reading as an important skill and when their motivated is the best time to teach kids to read maps.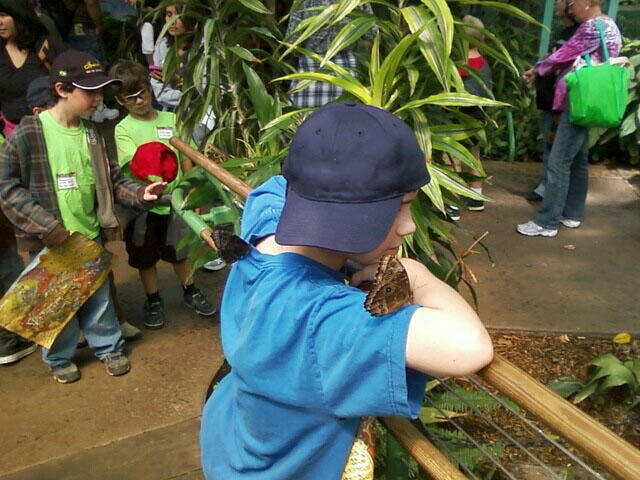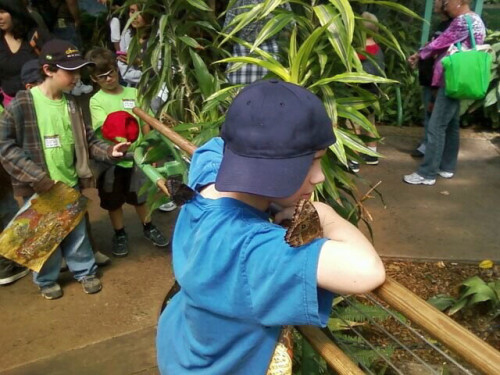 See the butterflies!
If you can make your visit prior to Mother's Day, you need to make an appointment to see the Butterflies. I didn't know what the big deal was until we got instead the butterfly exhibit. To control crowds, the park issues timed tickets. We still had to wait a short while, but it was well worth it.
You walk through an atrium filled with free flying butterflies — who land on you!
It was so amazing! It really brought to life a lot of the science reading my kids have done through the years.
Bring a picnic.
Food is extremely pricey at the park. Typical tourist prices, with unfortunately less than stellar quality to match. It may be that there are better restaurants in the park than the burger stand where we bought some fries. I was very thankful to have packed a field trip snacky lunch.
Let the kids splash.
There's a small splas zone in the park with misters and water for the kids to play in. This is a great way to wind up the day. Plan accordingly and bring towels and change of clothes if your kids aren't up for walking around in wet clothes.
Visit Robert the Zebra.
I don't usually make room for shows when we're at the zoo, but we happened upon this digital and interactive show with Robert the Zebra. My little people absolutely loved it, especially when they got to ask Robert questions, and he answered them! He had great humor for the parents and excellent interaction with the kids.
Rest in the shade.
One of my favorite parts of the day was resting in the Conifer Forest. It's wooded and shady with a stream and benches for resting. We pretended we were somewhere else while the kids played "Pooh sticks" in the stream and the breeze blew by.
Consider a combo ticket.
Entrance to the Safari Park is quite pricey. If it weren't for us getting a discount for being on a homeschool field trip, I don't think we could have afforded to take our family. But, if you are visiting San Diego and making a vacation out of it, there are ways to save money, mainly buying a ticket package. There are several packages to choose from, some that even include admission to Disneyland and Sea World.
We really enjoyed our day at the Safari Park, and I know we made some great memories together as a family.
See Southern California

Got a trip planned to the Golden State? Stay tuned as I'll be sharing more places to visit and things to do throughout the coming months. I grew up in LA, went to school in Santa Barbara, lived on the Central Coast, and now make San Diego my home. I'll be sharing it all with you this summer.