To Have An Opinion Worth Having
As an Amazon Associate I earn from qualifying purchases. For more details, please see our disclosure policy.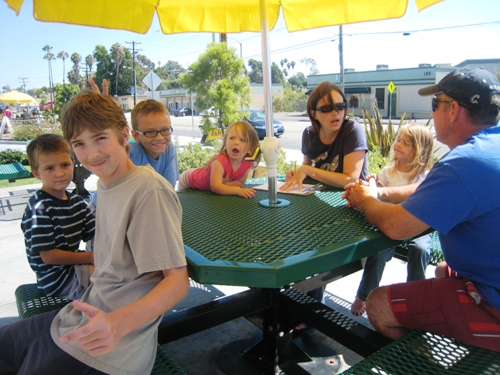 Want to save this post?
Enter your email below and get it sent straight to your inbox. Plus, I'll send you time- and money-saving tips every week!
To have an opinion worth having.
I've been thinking about this phrase for a couple days now. My man-child is starting high school coursework in a couple days. He's four years away from "legal independence." But, he's already on the road to becoming a man.
He's taller than me.
He's growing a mustache.
His voice is deepening.
He's mentally entering a different realm – that limbo between childhood and adulthood.
And as his mama, I want him to listen to me. (And do what I say, by golly.)
But, I know from having four younger siblings that not every young adult is going to hang on my every word. He's gonna want to go his own way. He's gonna make his own mistakes. He's gonna do what he's gonna do.
However, as my authority over his choices diminishes, hopefully my influence will increase. Hopefully, he'll want to know what his dad and I think. Hopefully, we'll have opinions worth having.
That's a hard row to hoe. But, I think in many ways, that's one of the ultimate goals of parenting: to become confidant and counsel to our children as they age. I look to my mom in that way.
We're to love, nurture, and teach our children. Ultimately  we want them to be healthy, happy human beings who can take care of themselves and care for those around them.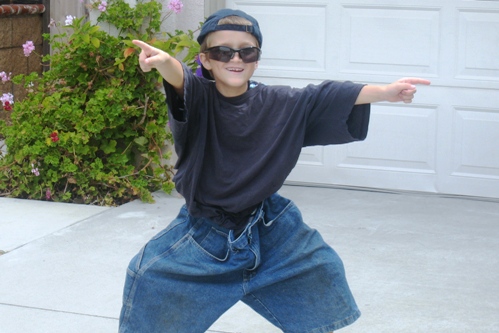 Relationships trump all.
We also want to foster relationships that are mutually enjoyable. That our son would come to us with his challenges and triumphs when he's 18, 28, or 48 — now, that is an awe-inspiring thought. And so I want to have an opinion worth having.
I'm not talking about being one who "says whatever my kids want to hear." That's not it. There are appropriate times to deny our kids things that are not the best for them. Reasonable minds will disagree in a nice way.
I want to be that reasonable mind in loving relationship with my kids. They won't always be children. And I look forward to sharing a lifetime of stories and experiences with them, not just 18 years.
As I reflected on things that my mom modeled to me and what I've observed in my relationship with my son thus far, I came up with several things for me to keep in my brain as I enter this new and uncharted territory of mothering young adults.
I have to remind myself to:
1. Be quick to listen.
As my friend Cathy told me, "Your kids are going to need you more, not less, as they enter the teenage years." She told me that a little over a year ago, and I'm already seeing the wisdom of having a listening ear and being available to the child who wants to chat. I can't predict when that will be, so I need to be on my toes.
2. Be slow to speak.
I have always been a blabber mouth, offering unsolicited advice hither and yon. So, this is a lesson for me regardless of who I'm talking to. But, particularly with my kids, I know that talking over them or at them does not encourage meaningful conversation.
3. Consider his perspective.
Even though I'm 39, I still feel 23 in some ways. Despite all my teasing, I don't really feel old. And it helps me as a mom to have a youthful attitude, to remember what it felt like to be 14, and to be willing to see things from my son's point of view. Letting him know that I see and understand has been really helpful in our communication. May this continue!
4. Explain my position as I would to another adult.
From the other side, I'm finding that when I treat him as an adult and explain my point of view as I would to anyone else, he makes an effort to understand. We may not be "peers," but someday we will be. I don't want to treat him as a child when he is a young man, and so I want to be in the practice of seeing him as a future man.
5. Respect differences of opinion.
Admittedly, this is an area where we both need to grow. We're both firstborns and we both think we're right — all the time. And he sometimes makes allusions to that fact — that I'm never wrong. Apparently, we can both grow in humility.
6. Maintain a team spirit.
One day way too soon, my kids will leave the nest and be off on their own. But, I want them to know that I've got their back. Even if we disagree or don't see eye to eye, I want be steadfast for them. And I think that building that team spirit and sense of camaraderie starts now, reminding them I'm on their side, even when I tell them something they definitely don't want to hear.
7. Accept mistakes and forgive.
I will do this very imperfectly. And so will my kids. I want them to be quick to forgive me my failings — and I want to be that for them. We will sin against one another. We will probably say things we don't mean. I hope we will also accept our mistakes and forgive one another.
May each of us moms have an opinion worth having.