DIY on a Dime: Put a Little Heart into It
As an Amazon Associate I earn from qualifying purchases. For more details, please see our disclosure policy.
Celebrate Valentine's day with a few simple, yet heartsy touches that won't cost much.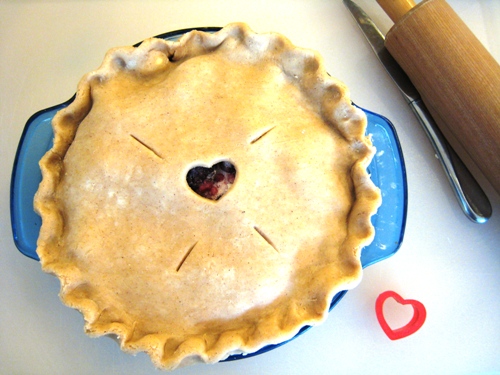 After a grocery trip in which I saw normal $6 bouquets jacked up to $16, I instructed my husband not to buy flowers until Friday. Why pay $10 more because it's Valentine's Day?
Yes, out of the mouth of the woman with hearts emblazoned across her chest.
I love doing up a holiday, but I also like staying in the black. As fun as crafts and sewing and making candy cute can be, I don't think you should spend too much to do it. Find a good deal and stock up for next year is my motto.
Don't go out and spend a lot of money. There are plenty of ways to make a festive celebration. Just put a little heart into it. Here's how:
1. Bake someone happy.
Baking is always fun and tasty. Making something from scratch is so much less expensive than buying whatever the bakery has to offer. As cute as it may be, you can make it just as cute.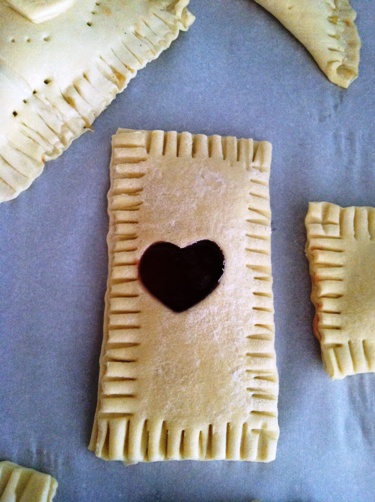 Try one of these on for size:
2. Get your sprinkle on.
Kids love sprinkles. Fess up, you do, too. Sprinkles add a festive feel to anything mildly related to sweet.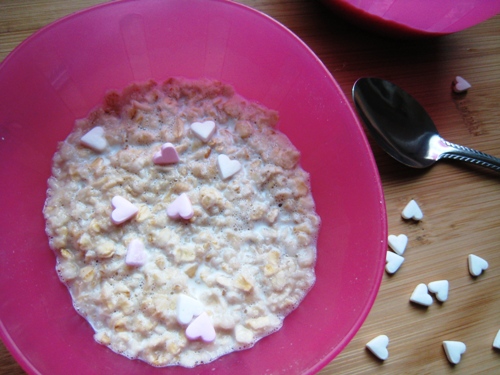 You can grab a jar of Valentine sprinkles for a buck or two at the store. Then go to town by adding them into the simplest of dishes:
a batch of rice crispy treats
a bowl of oatmeal
a scoop of ice cream
a simple frosted cupcake. Seal it with a kiss.
3. Deck the halls a bit.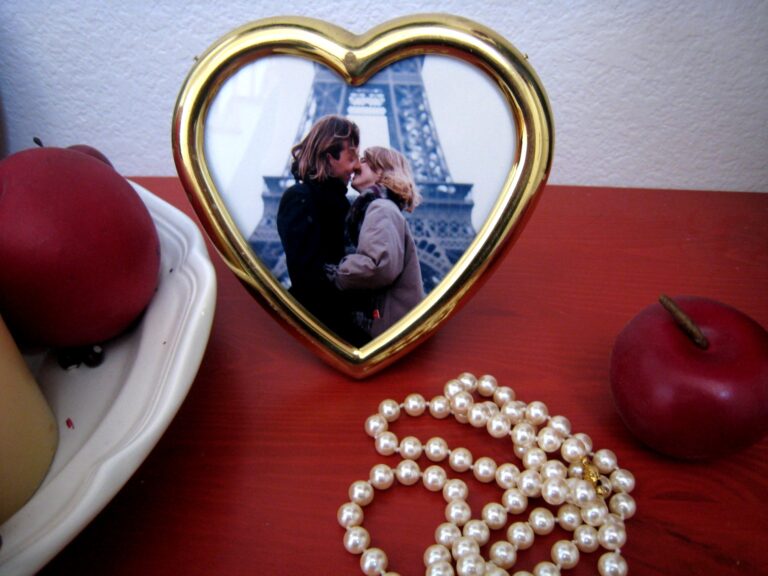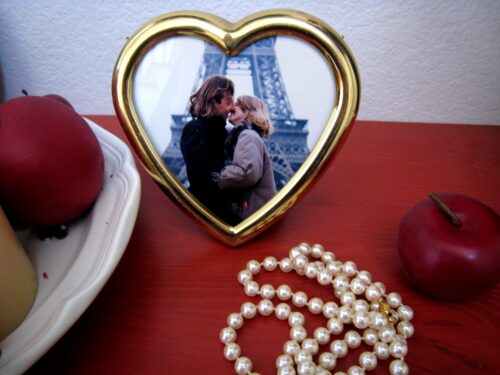 Okay, so it's not Christmas or anything, but I think kids get a real kick out of some kind of decor for festive events. It doesn't have to be a big hoopla. It's the little things, people.
Try one of these:
a deck of cards  (hearts only) strewn across the dinner table
a heart-shaped picture frame of the family
heart-shaped confetti
Valentine's wrapping paper ($1 area of Target) used as a table runner
4. Present it with fanfare.
Take a page from Fancy Nancy and dress up the presentation a bit. When I worked in catering, the mantra was "presentation is everything". That's not really true, but it sure does change the experience.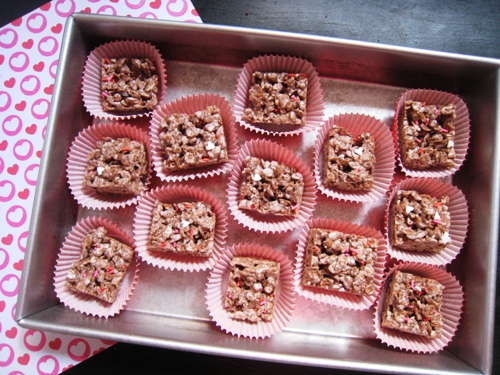 There are loads of small touches that you can do throughout the day to make mealtimes a little more special on Valentine's Day:
Valentine's Day may be considered a couples-only, greeting card holiday by some. But, it can just as easily be a fun little celebration of your family.
Do you have something special YOU do to put a little heart into it?
DIY on a Dime

This is part of the DIY on a Dime: Valentine's Day. For more easy and frugal gift ideas, check out the list.