Ways to Organize Travel Plans
As an Amazon Associate I earn from qualifying purchases. For more details, please see our disclosure policy.
People store and process information so differently. How do you organize your travel plans?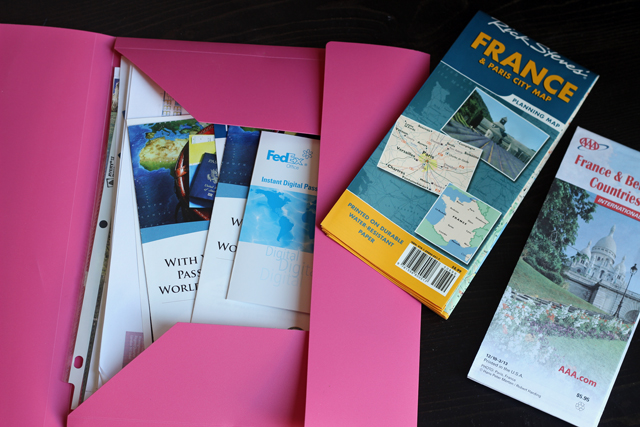 Once upon a time, a travel agent would plan your trip and hand you a packet with tickets and an itinerary. There are still travel agents, but most people I know do the booking and planning themselves. Having figured out the tricky logistics of a month abroad, I have a new appreciation for travel agents.
My advice to you is to start early in your planning and booking process. If you are going overseas, you can't really be spontaneous on the cheap. We bought train tickets later than we should have and ended up paying $400 more than we would have a week earlier — for the same exact train. Ouch!
So, plan early — and then keep track of your plans.
There are Many Ways to Organize Your Travel Plans
It's been really interesting to see how my husband and I process information differently. I have an itinerary in a word document — with lots of words. He translated them all into a spreadsheet.
He never deletes an email. I prefer that my inbox be as empty as possible. So, I use labels in gmail. All pertinent travel emails (bookings, tickets, etc) are all labeled "trip" and marked in green.
Some folks probably carry all this information around in their laptop, tablet, or phone. Heck! There's probably an app for that.
I have it all in my phone, but I'm printing paper back-ups of everything and carrying them in this cool French folder. I love those folders.
I think it's funny that we think and process the same information so differently. I'm guessing you all have some great tricks to keeping track of all your big vacation plans.
How do YOU organize your travel plans?
Travel with Kids
This is part of the Travel with Kids series. Every day in October, I'm posting tips, tricks, and tutorials for making all your travels fun, frugal, and family-friendly.
Be sure to read through the archives in case you missed a post.