Budget-Friendly Vacation Tips for Families
As an Amazon Associate I earn from qualifying purchases. For more details, please see our disclosure policy.
Would you like to travel with your kids and see the world? Not sure you can swing it on a budget? Try these budget-friendly vacation tips to make it happen.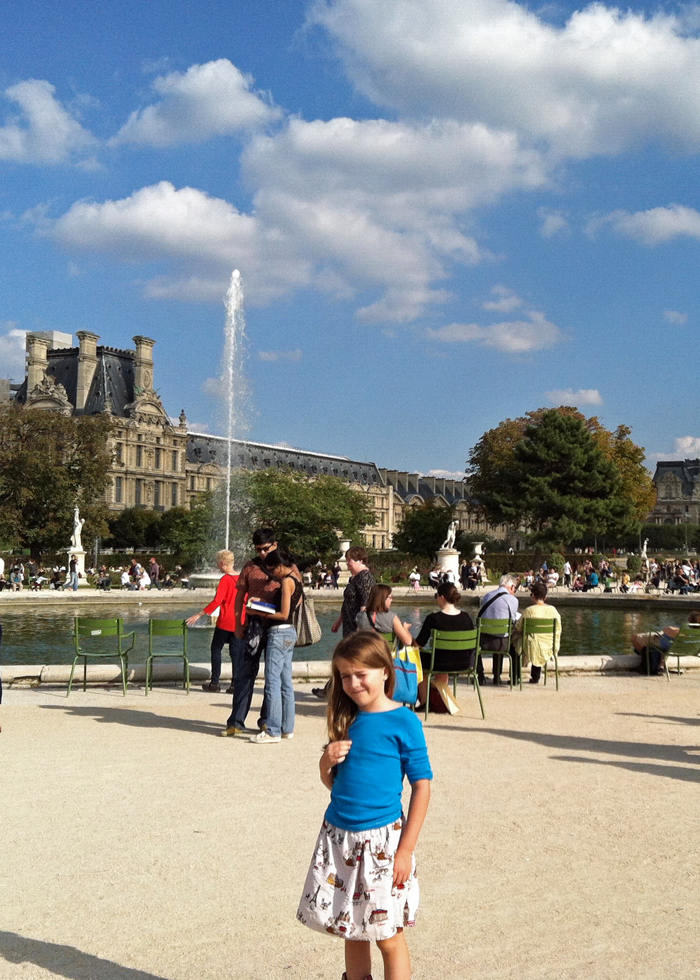 For the first 15 years of our marriage — we're approaching 23 years now — we traveled very little. Between work, babies, pregnancy, and debt, there really wasn't the energy, money, or time off to make vacations happen.
Over the years since we paid off our last debt, we've been able to change that. Each year we spend a few weekends at my in-laws' home near Santa Barbara. Some years we've been able to go to Monterey or Mammoth. And now, for the second time, we're taking the kids on a big European adventure.
Whether our trips are big or small, it's always a great time to get away from our everyday, unplug, visit family and friends, and see something new. Provided we can afford it.
As you can imagine, traveling with six children neither easy, roomy, or inexpensive. We do a fair bit of planning and problem-solving in advance, trying to make the most of what we have and continually looking for ways to improve future travels.
Budget-Friendly Vacation Tips for Families
The following are just a few of the lessons we've learned about how to save money or stress when on vacation. We're using these budget-friendly vacation tips when we head to Great Britain later this spring:
Borrow, rent, or buy a GPS if you don't already have one.
Once upon a time a Global Positioning System seemed like a luxury; now every phone and tablet has some kind of system. And for good reason! A GPS can save you gas, some stress over being lost, and some fights with your spouse.
Now the problem with the smartphone-operated GPS is that you might not always have cell service where you're going. Sometimes the coordinates are wrong. Sometimes…. you miss your turn because a big semi-truck is blocking your view on the autoroute and you didn't know your exit was approaching. Ahem.
For our UK road trip, we don't want to get lost. Driving on the other side of the road will be challenging enough. We could rent a regular satellite GPS from the car rental agency for $200. Instead, my husband found a brand new one loaded with UK and US maps on Ebay for $75. We're testing it out now before we go so we're familiar with how it works in advance.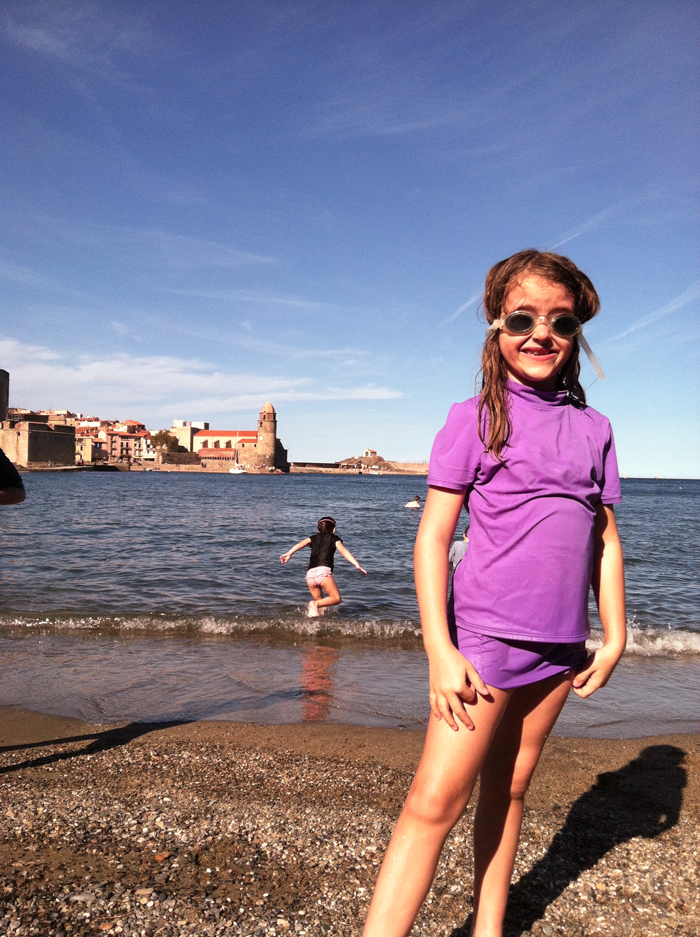 Do some homework and find out all there is to do at your destination.
Talk with people who've been there. Scour the internet for information on your vacation spot of choice. Read restaurant reviews. Read blogs that tell you all there is to know about Disneyland. Browse your library's database or Amazon for books on your destination.
Basically do your homework.
Now, you may say you can just search the internet when you get there. Yes, yes, you can. But, with this plan you can find yourself in the middle of Paris with a dead phone after a full day of travel and no francs — because you can't find the bank — to buy a map from the newspaper stand on the street, so you use your rusty French and your cute smile to get the newspaper vendor to give you directions to your hotel.
You could do that. Or you could print out a few maps and write down a few directions… just in case.
Find out what the locals have to say.
We always laugh when we read guide books and reviews about places we know well, like Santa Barbara. Sometimes they are spot on. Other times? Not so much.
Talk to the locals. If you know someone who knows someone who lives there, ask if you can email them. I am forever grateful to Rhiann, Nikki, and Katie, sweet British moms who've let me bug them to no end, asking questions about our upcoming trip. It really helps to know people "on the ground" where you plan to visit. (Thank you, ladies!)
Read blogs for the locale you are going to visit. Many will offer ideas on restaurant and attraction deals.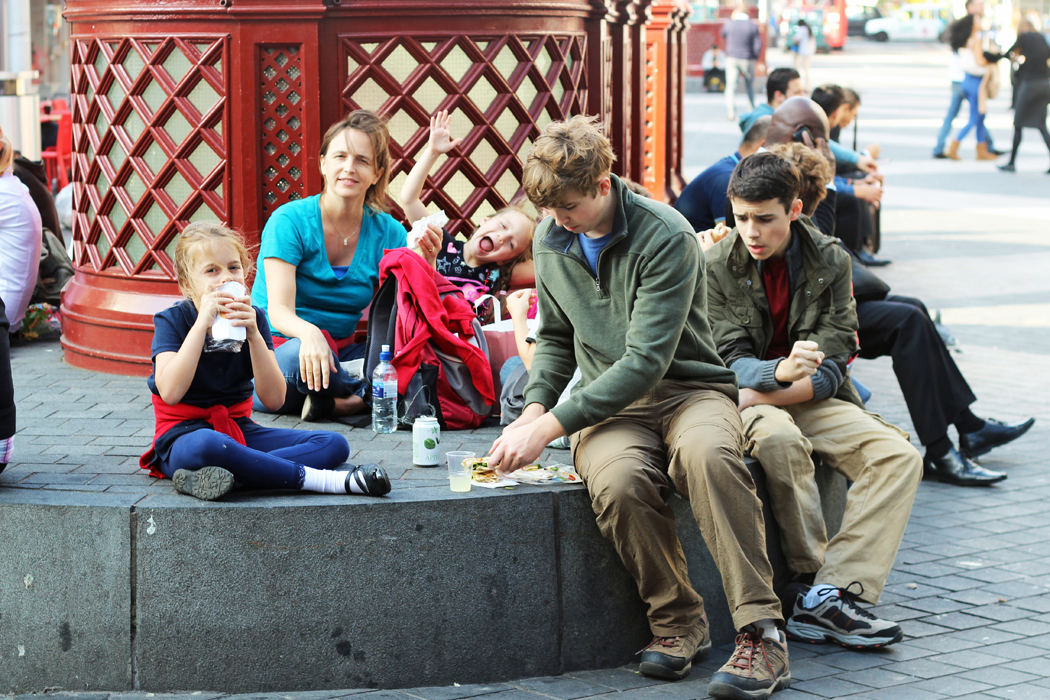 Don't take a vacation from bargain shopping, else you will pay through the nose.
If you and your budget are okay with splurging, go for it. Otherwise, find ways to economize while you're on vacation so that you can stretch your travel dollar.
Ways we're doing it:
choosing a budget hotel without the frills (no gym, pool, or laundry services)
renting a car at a great price (we found it through Expedia)
researching homeschool discounts to the attractions we want to visit
picnicking/preparing quick no-cook meals instead of eating at restaurants
following Money Saving Expert so we can know about deals in the UK
Keep your frugal ways at home and abroad. If you need to make a trip to the grocery for snacks and breakfast supplies, scope out the sales, just like you would at home. Choose snacks and treats based on what's on sale. If you've got the space and are traveling domestically, bring your coupons with you in order to maximize your savings.
There's no law that says you have to be frugal on vacation. If you've got the cash, you've got my blessing to splurge. But, if you're on a budget or just want to make your vacation dollars stretch a little more, then you might want to do some advance planning. A few minutes researching a vacation attraction can save you a few bucks later.
How do YOU swing budget-friendly vacations?
Originally published March 25, 2010. Updated April 29, 2017.