Packing Suitcases with the Ziploc System
As an Amazon Associate I earn from qualifying purchases. For more details, please see our disclosure policy.
Packing clothes for family travel can make a mom's head spin. Life as MOM contributor Deanna has a great packing system to help make your family's travel wardrobe more organized and streamlined.

Disclosure: This post is not sponsored by Ziploc in any way. 🙂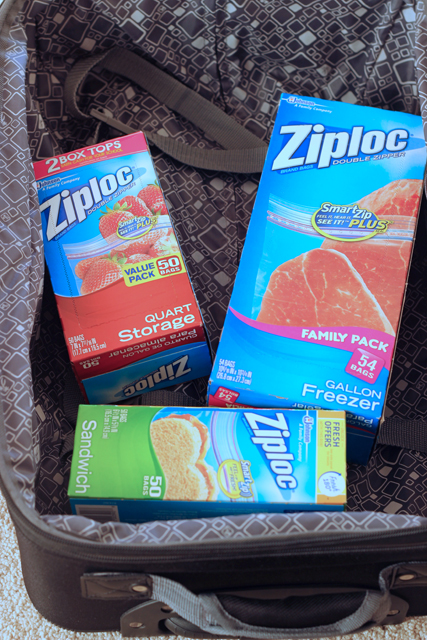 In the past I haven't always had good success with traveling with my brood of small children, so when we had to take a 20 hour road trip the past spring for my sister's wedding, I knew that I needed a new plan to travel efficiently with a 4 year old, 2 year old, and 6 month old.
I needed:
Something organized- an outfit for all the different specific events x 3 children (this made my head spin just thinking about it)
Something my husband could easily take charge with in regards to dressing the kids for the various activities of the weekend without any direction from me since I was a bridesmaid.
Something that would help me feel prepared instead of thinking "what did I forget to pack?" the entire 20 hour drive.
Something compact
When I posted on Instagram the system that ended up working for us, I was shocked at how many people said "Oh yeah, I've been doing that forever!"
This made me wonder what other secrets of the universe I've been missing out on?
But then there were other people who also said "Genius! Wish I had known about this sooner!" So I am sharing it here, in case some of you have not yet tried this:
The Ziploc Bag Packing System
After an afternoon with wrestling through the laundry piles and carefully planning the entire trip, I zipped up the last child's backpack and felt secure in the knowledge that we were prepared for an extremely organized trip. (Well, the clothes anyway.) I am a very visual person, so to be organized in such an obviously visual way set my mind at ease.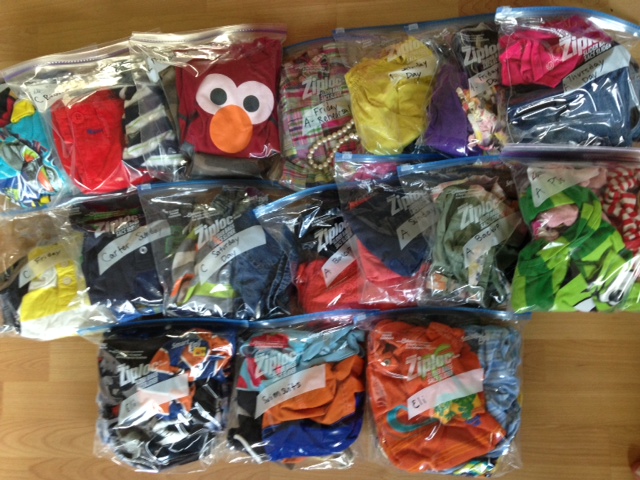 What is the Ziploc Bag System?
Each of the kids' outfits had its own bag– including the accessories and socks needed for that outfit (I started out putting shoes in each bag, but then was worried about the shoes stinking up the clothes, so I separated them. Plus, I only ended up taking two pairs of shoes per child so the bags would have been lopsided anyway.
Each bag was labeled Child's Name, Day, and Occasion (since the wedding weekend dictated that a couple of days they needed more than one outfit). For Example: Addison, Friday, Rehearsal Dinner
Then each child's bags got put in their own color-coded backpack. On top of their "bags of outfits" I fit their two pairs of shoes, one sweatshirt (just in case), and a small rain coat. It was great because the Ziploc bags really let me suck all the extra air out of there, so each outfit really became compact and easily stored. (Note: we didn't have trouble with excessive wrinkling, but then again I didn't do this with any outfits prone to wrinkle a ton.)
I packed two extra outfits per child and just labeled them "backup". Looking back on the trip, I wish I had packed way more extra outfits- or even just generic tops and bottoms that would all mix and match. Especially for the travel days.
I also ended up putting together all of their swimsuits into one "swim bag" and one bag of sleepers in each child's backpack.
So while I was out on bridesmaid duties, my children all arrived wearing exactly what I had planned for them to wear to that event because my husband grabbed each child's "Rehearsal Dinner" outfit bags and dressed them without having to think about what would match or where socks might be for that child. Addison even had on her string of pearls because…wait for it…they were in the bag.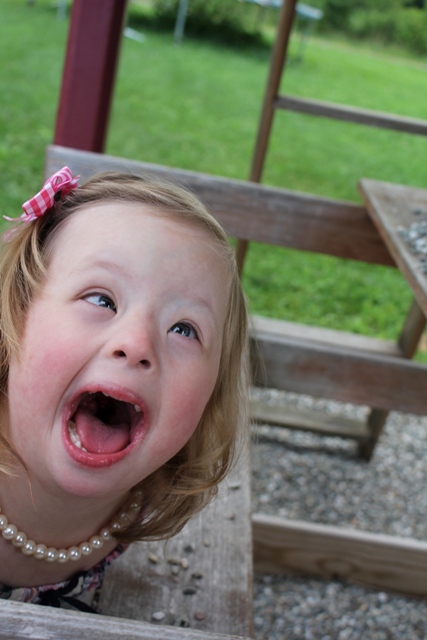 While living out of a hotel room, things were easy to find, and each child was quickly dressed with no time wasted trying to "find the pants that go with this" or "where did I pack his swim suit again?" or "I forget what I planned for her to wear to this. Did I forget to pack something?"
We had enough chaos just being that far away from home with two toddlers and a baby. This was one way I could simplify and make things easier for our trip.
This system worked beautifully for us. The kids clothes are still small enough to fit comfortably in the gallon sized bags (although I might graduate them up to grocery bags when they get bigger because I loved doing this so much.)
I have also heard of people leaving complete outfits in Ziploc bags stored in their children's rooms at all times for those times when Daddy needs to dress the kids for church or when you need to grab an extra outfit to throw in your child's school bag.
Coming home from our trip, I did not put the dirty outfits back in their bags. I just compiled one laundry bag which ended up not being as organized, but it worked. I guess I could have filed each outfit back in its spot just to make sure we didn't forget anything. Maybe I'll try that next time.
Also, someone suggested to leave all the empty Ziploc bags in each suitcase for storage to avoid having to use up so much of a box of bags every time we take a trip.
Our next big trip is coming up at Thanksgiving. I have a feeling this Thanksgiving I will be thankful for Ziploc Bags.
What packing method works best for YOU?
 Travel with Kids
This is part of the Travel with Kids series. Every day in October, I'm posting tips, tricks, and tutorials for making all your travels fun, frugal, and family-friendly.
Be sure to read through the archives in case you missed a post.
Deanna is passionate about special needs advocacy and new motherhood- two things that go hand in hand for her right now. Three kids four and under, the oldest of which has Down syndrome- keeps her quite busy. But there's always enough time left at the end of the day to write all about the insanity at her blogEverything and Nothing from Essex. And to laugh- always, always there is time to laugh.
Technically labeled a "special" mother, Deanna really finds nothing special about herself. Truly, special needs parenting is just about taking it one day at a time- enjoying the highs, sloughing through the lows, and stumbling through the mundane while drinking too much coffee. Read all of Deanna's posts here.