Keeping Your Stuff Safe with Pacsafe
As an Amazon Associate I earn from qualifying purchases. For more details, please see our disclosure policy.
As technology has become more sophisticated, so have thieves, particularly when you travel. Pacsafe luggage has products specifically designed to deter bad guys.

Disclosure: I received complimentary review product from Pacsafe. All opinions are my own.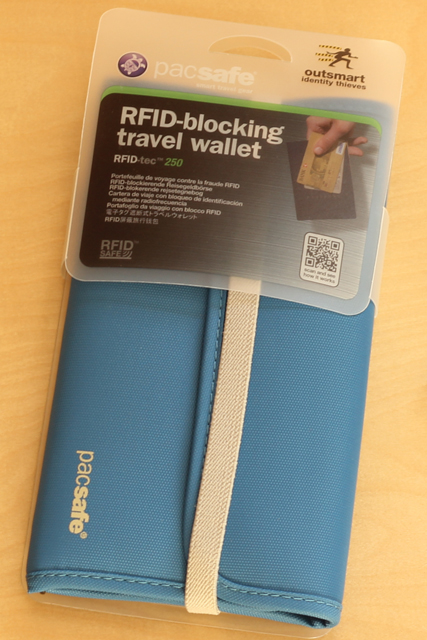 Twenty years ago when I was a college kid in France, a safety pin was a pretty good deterrent for thieves. You simply clipped your wallet to your back pack or secured the two zippers together. A money belt was a money belt.
Well, my oh my, things have changed.
In our research for our big European vacation, I learned that thieves are a little more sophisticated these days. Money belts now need RFID protection so that crooks can't electronically lift information off your credit cards, phone, and other items with digital information. Who knew?
Bad dudes are also known to slash bags of travelers, cut purse straps, and otherwise destroy your belongings in order to get at your valuables.
While researching, I haven't gotten too freaked out about the whole thing, but it does make me think twice about how I carry my valuables while out and about, and particularly while traveling.
Pacsafe recently sent us three different items to try out. I'm impressed and intrigued. I've read tons of reviews from folks who swear by the security of this luggage.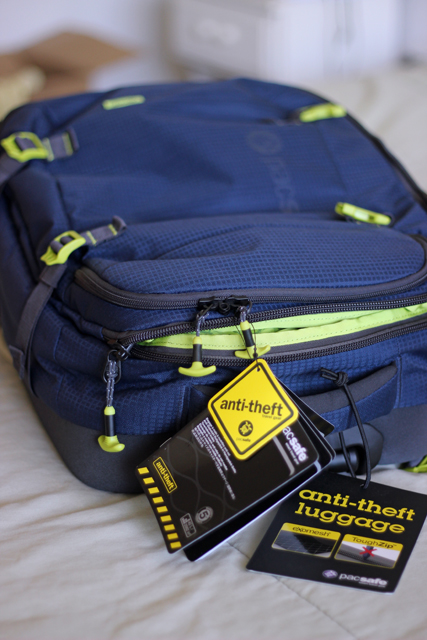 Anti-theft Luggage
Pacsafe is designed to be anti-theft luggage. It has the following features:
eXomesh Splashguard fabric
Carrysafe Slashguard Straps
Dual Release Security Buckles
Interlocking Zip Pullers
Puncture Resistant ToughXip
RFIDsafe Blocking Pockets & Material
Roobar Anti-Theft Anchor Lock
Slashguard Anchor Strap
Smart Zipper Security
Stainless Steel Locking Cable
Turn & Lock Security Hooks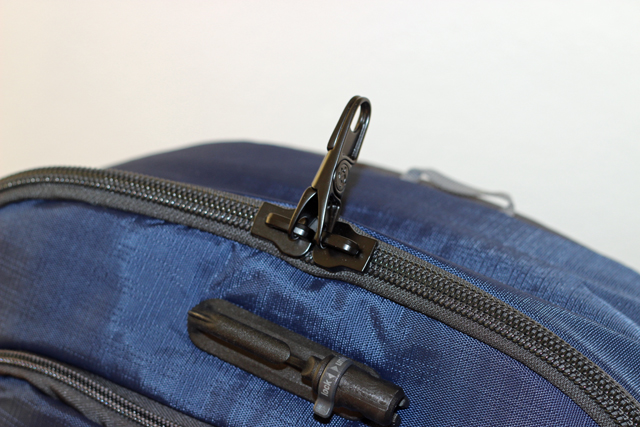 Ain't nobody getting in there, me thinks! In fact, I had the hardest time figuring out how to undo the lock on the bag! The zippers lock together and then they lock into that black bar underneath. It's amazingly secure.
The bags are made of a super strong construction and they look great. They are plenty roomy without feeling bulky. FishPapa is going to put the Venturesafe 45L GII travel pack through its paces. It's a travel back pack that can convert to a regular bag. You can hide the straps away securely and then check it like any other bag. Then when you're ready to get moving, hoist it on your back and move along, hands free.
Since I want to avoid any back issues on the trip, I'm giving the Toursafe AT21 a run-through. It's got the same sturdy construction, but in a rolling carry-on. It's semi-collapsible, so you can store it easily and fit it into smaller overhead compartments.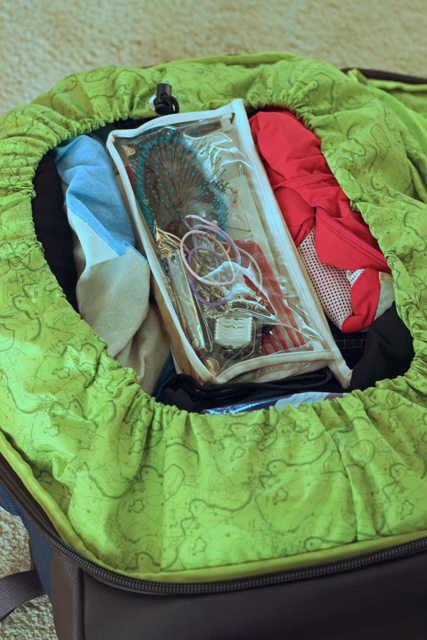 My entire wardrobe for the trip fit easily with some room to spare. I guess that means I can go clothes shopping in Paris, right?
If you're planning a trip and are looking to invest in sturdy, secure pieces, Pacsafe may be the brand for you. I'm really pleased with these bags and look forward to seeing how they serve us overseas.
What precautions do YOU take against theft when traveling?
Disclosure: I received complimentary review product from Pacsafe. All opinions are my own.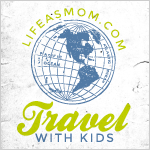 Travel with Kids
This is part of the Travel with Kids series. Every day in October, I'm posting tips, tricks, and tutorials for making all your travels fun, frugal, and family-friendly.
Be sure to read through the archives in case you missed a post.