What I Learned Cleaning My Kids' Bedrooms
As an Amazon Associate I earn from qualifying purchases. For more details, please see our disclosure policy.
Cleaning my kids' bedrooms wasn't on the top of my list of fun things to do, but it turned out to be a liberating experience for all of us. And I learned so much about my sweet people.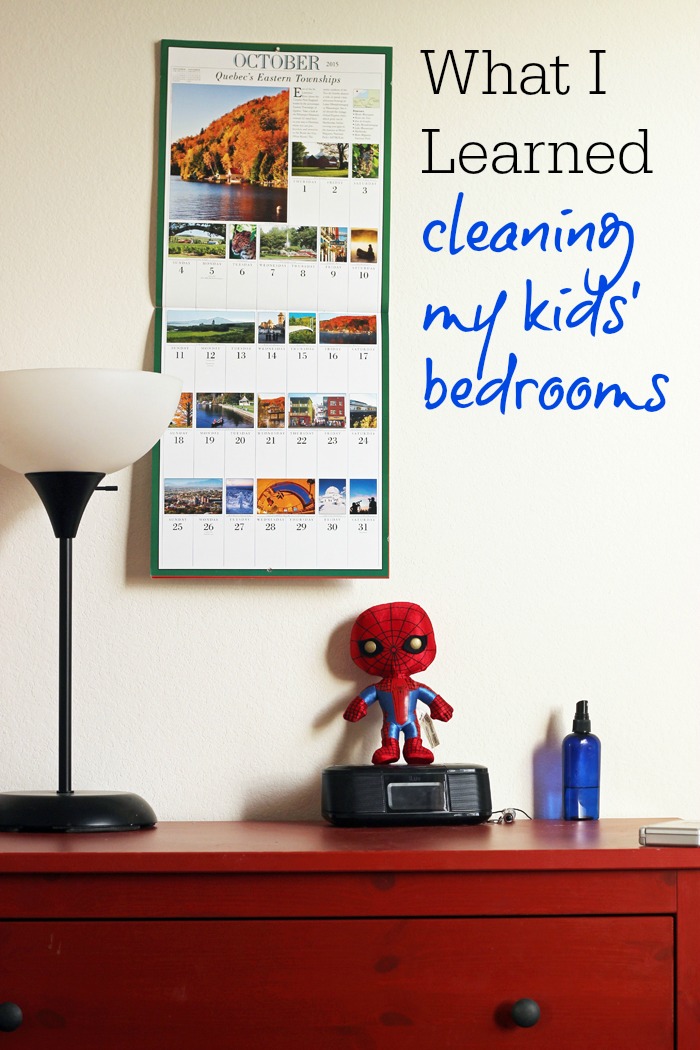 Want to save this post?
Enter your email below and get it sent straight to your inbox. Plus, I'll send you time- and money-saving tips every week!
If you get the Sunday newsletter, you already know what our family has been doing to keep ourselves occupied this past weekend: getting the whole house clean at one time.
We rent, and for the most part, it's been a great experience. But, you can imagine how hard it is to get every room spic and span — at ONE TIME! — for the yearly visit from the owners of our house. They want to see the condition of the house (i.e. every room). And my pride will not allow them to see every room at less than its best.
While this is in some ways a major headache, it's also a really great motivation to dejunk.
This year instead of having the kids clean on their own and presumably stash things in the closets, I took on the challenge a la Marie Kondo to help them do it. There are two kids to a room; three kids' bedrooms. I spent one day on each, and let me tell you I learned a ton cleaning my kids' bedrooms!
Back in March when I read The Life-Changing Magic of Tidying Up, I had every intention of reforming the whole house, including cleaning my kids' bedrooms. But when my body started rebelling against me, I kinda gave up that dream.
However, necessity is the mother of invention, or at least motivation. In the last week, we have sent three barrels of recycling, two barrels of trash, and a pick-up truck of donations out of our house! Oy! I never want to go shopping again.
What I Learned Cleaning My Kids' Bedrooms
Here are some of the things I've been pondering as I bask in the glory of having cleaned three kids' bedrooms in as many days.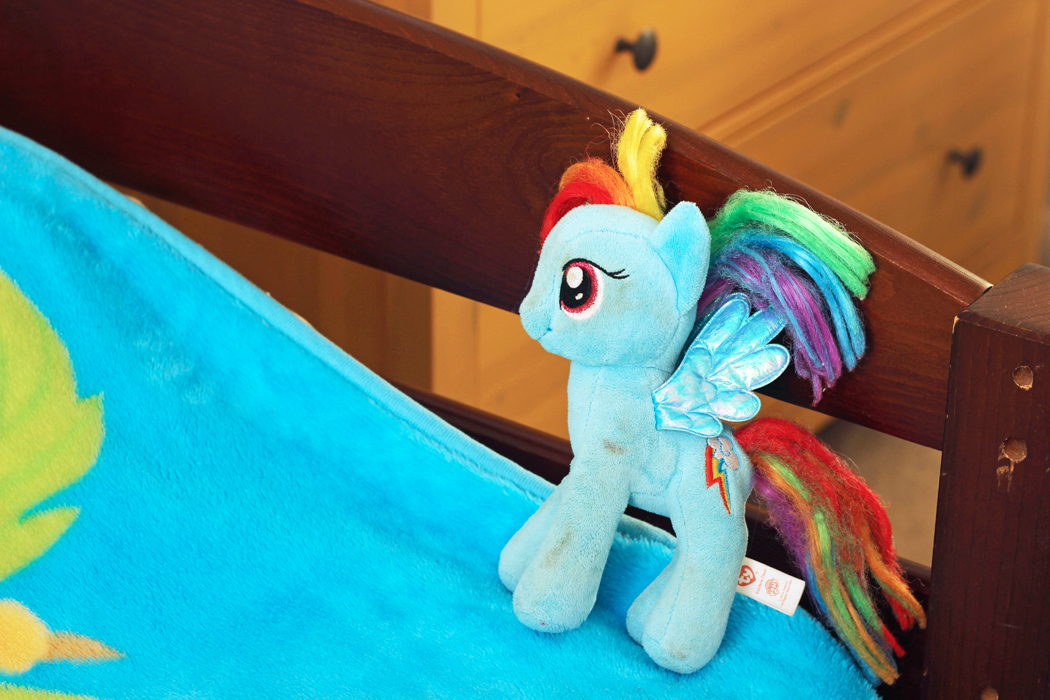 1. A good attitude goes a long way.
In previous times when I approached cleaning my kids' bedrooms, I did so with a pretty bad attitude. I had a hard time keeping my cool when I saw ridiculous messes and spent the bulk of the time ranting and raving. We got the room cleaned, but at what cost?
For whatever reason (divine intervention?) I didn't do that this time. I just said, "Hey. We're going to clean your room. I'm going to help, and we're going to do it all until it's totally done."
And, grace be to God, I didn't rant or rave. We actually had a pretty good time chatting and sorting. We found lost things that are still precious, relived old memories, and talked about what's special to us.
It was beautiful, even though I was surrounded by Lego and piles of stuff.
2. Clutter is a burden to them as much as it is to me. No one wants to carry it alone.
In the past I've also been guilty of leaving the kids to their messes. In the instances when I didn't want to rant, I left them to figure it out on their own.
Considering that it's taken me 43 years to get a hold on my clutter, how can I expect kids ages 7 to 18 to have it mastered already? They aren't sure what to do with stuff. They need to be taught. They need help making those decisions that are still hard for us to make!
We gutted every closet, every storage tote, every drawer. It got worse, but then it got so much better.
I also made the U14 crowd try on every piece of clothing — 5,432,987 items — just so there was no question as to what fit. Trust me when I say God gave me an extra portion of patience. Pray hard, mamas!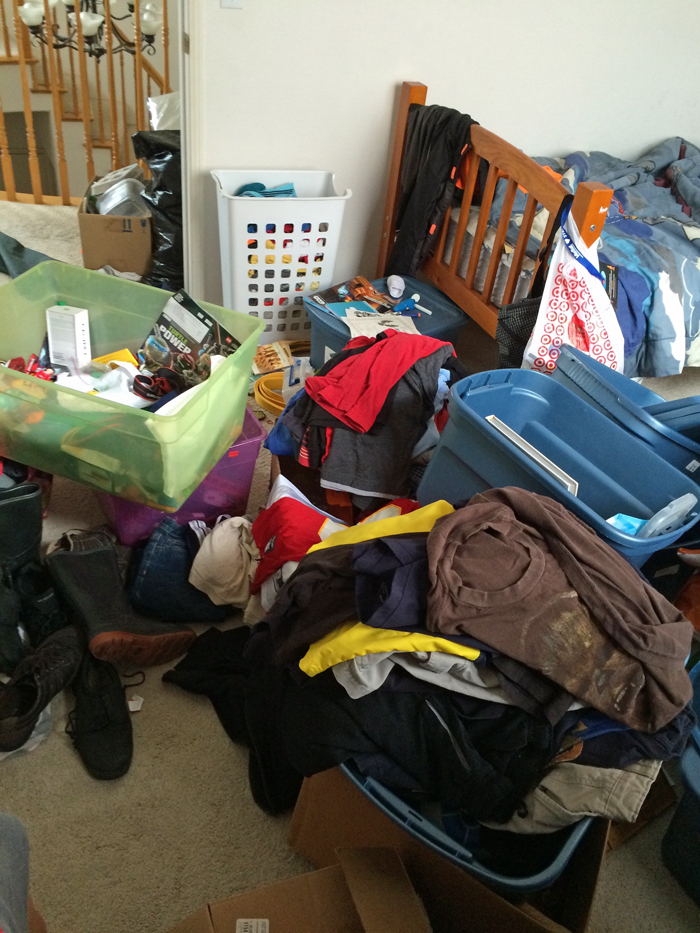 I was surprised at:
what a burden some of these possessions were to them.
how relieved they were when we ditched a superfluous item.
Our kids need help and companionship to work through the "stuff" of life. I'm gonna hazard a guess that ours may be the first generation that has had SO MUCH STUFF that it's even an issue. Laura Ingalls didn't have a clutter problem, you know?
Cleaning my kids' bedrooms WITH them was a surprising blessing to us both. We were literally in the trenches together. Hopefully, they're a little more equipped to answer those important questions:
Do I like it?
Do I need it?
Do I use it?
Could someone enjoy it more than I?
3. Gifts create obligation.
We love to give our kids gifts, right? Christmas and birthdays are a highlight around here. In a post-"cleaning my kids' bedrooms" fit, I vowed to give only clutter-free stocking stuffers, and I've tried really hard to give them twaddle-free Christmas gifts. But, I found that I still miss the mark.
Not so much with the girls, but in both the boys' bedrooms, I found many, many unused Christmas gifts, some from me, some from extended family. The boys felt seriously obligated to keep the gifts even though they weren't things that they truly wanted.
That's how I scored the Einstein t-shirt that I bought for FishBoy14 last Christmas. It still had the tags on it! But, it's mine now.
You can bet that I will think twice before I buy physical gifts and will focus on experiences and gifts that they for sure request going forward. Made my shopping easier!
More importantly though, I don't want my kids to keep a lot of stuff out of obligation. I'm sure it's a lesson we'll need to revisit, but we've started the conversation, and I hope they'll reap benefits soon.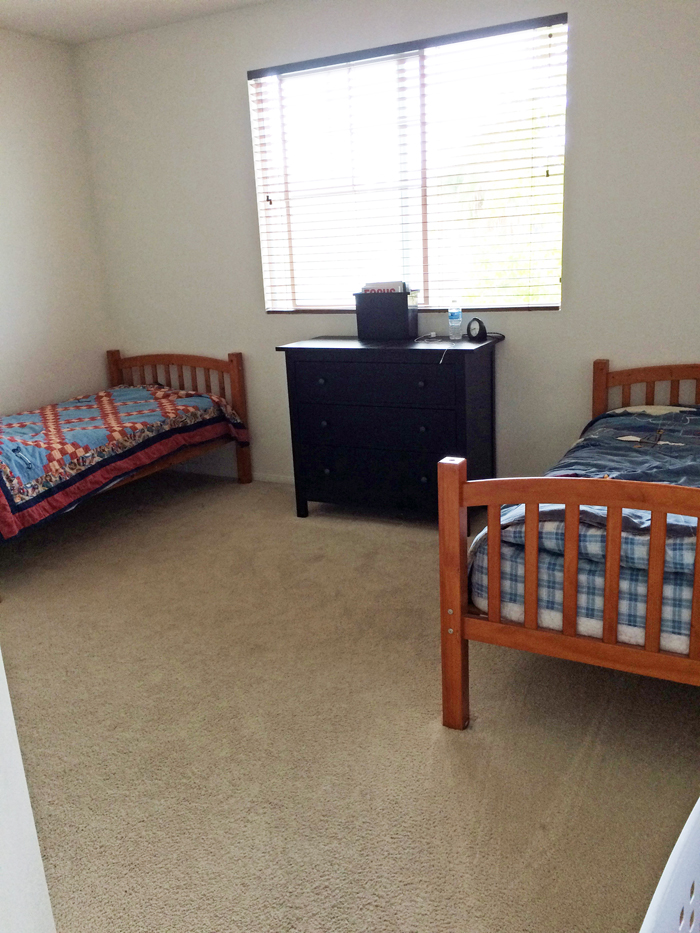 4. It's okay to push, even when they're adults.
FishBoy18 was a great sport until we got to his chest of drawers. It was packed to the gills, and he just didn't want to face it. Since he's a man already, I choose my battles carefully. He said he would do it later. I weighed that against the joy set before me of having a totally dejunked house.
And I pushed.
I just dug in, pulling out trash, bags of beef jerky from ENGLAND last fall, remote control helicopters, and other miscellany. Within 15 minutes the drawers were emptied, the clothing sorted, and all the clothes that he didn't love but had felt obligated to keep were gone.
Boom. Done.
1 happy mom.
1 happy-albeit-abashed-to-say-Mom's-right teenager.
I suppose if he were living in the dorms, I wouldn't be doing this. But, revisit point #2.
5. Silverfish are disgusting.
So is foam packing that looks like poop.
There were a couple moments when I shrieked and thought I would die. I was so relieved to find out that the stuff in the box that seriously looked like hobbit-sized poop, was really a packing peanut. If we can call it that.
And we had some friendly banter about the silverfish, aptly named Grendel and Grendel's mother.
Honestly, these things bonded me with my boys. We had some good laughs (eventually) — they're just as freaked by silverfish as I am — and I made some sweet memories cleaning my kids' bedrooms!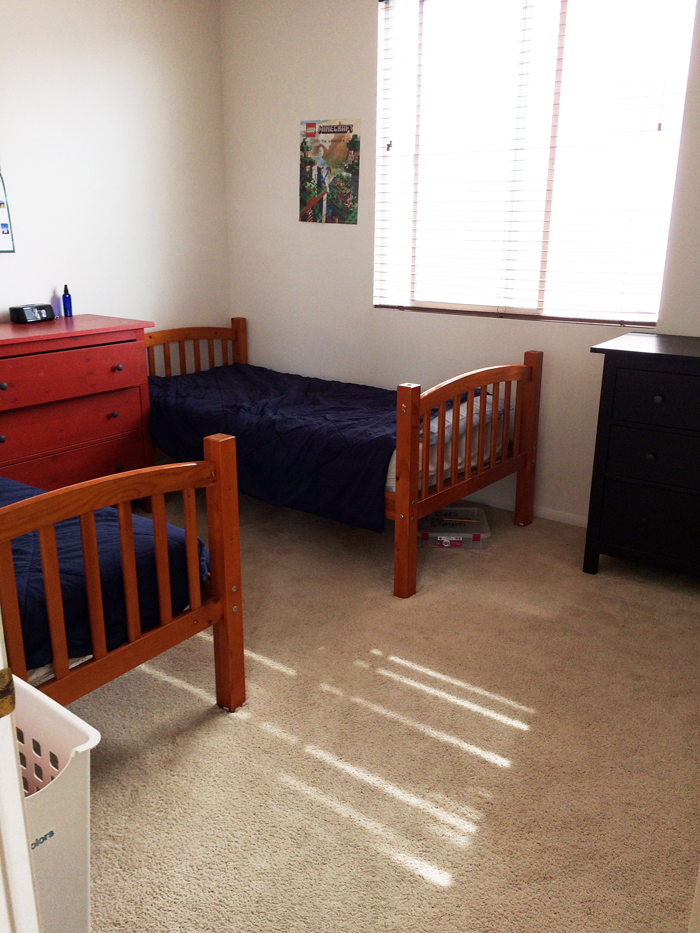 6. It's so freeing once it's clean and decluttered.
We've all been on cloud nine since we finished the Big Clean Out. After church on Saturday when I followed a boy into his newly cleaned room, I watched him jump in surprise. He had forgotten how clean his room was!
It seems like they've all sighed this huge sigh of relief. The clutter and chaos that was weighing them down is off their shoulders. It's so nice to know that I got to watch this. And to learn from it.
(And yes, I know these rooms may look sparse or under-decorated to some people. I got a lot of flack once when I shared our Simple Kids' Rooms. Just for the record, our kids are allowed to decorate. No one has expressed an interest to do so. If they're happy with simple, so am I.)
Cleaning my kids' bedrooms was surprisingly a really great experience — for all of us! I know that eventually some of it will wear off, and we'll have to do it again. That Kondo lady is nuts if she thinks "you'll never have to clean your house again", but I feel better equipped to do it again and to enter the gift-giving season.
And my kids' bedrooms.
Do YOU help clean your kids' bedrooms?
Disclosure: