Book Review: The Life-Changing Magic of Tidying Up
As an Amazon Associate I earn from qualifying purchases. For more details, please see our disclosure policy.
Want to know what this life-changing magic is all about? Here's my review of the organizing and "tidying" book written by Japanese author, Marie Kondo.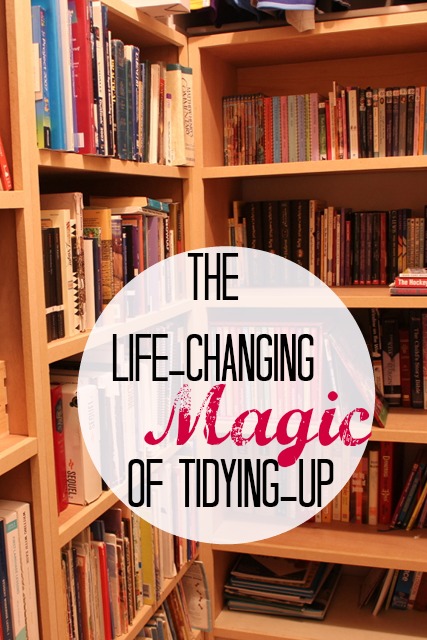 So, you've probably heard about this book by Marie Kondo called The Life-Changing Magic of Tidying Up. It's a global bestseller, having first been published in Japan and then throughout the world. The author, a 30-something young woman, is a professional organizer who claims that once you "tidy" (i.e. declutter) your home "all in one go", you will never have to worry about messes and chaos ever again.
This is a pretty bold claim for a single woman with no children. Ha!
Since I'd seen this book on Facebook, on blogs, and on instagram every time I turned around for the last three months, I figured I'd investigate the book and see if it could solve our problems, too. I confess, I was intrigued, nay, desperate.
I grew up in a crowded, cluttered home. Seven of us were squeezed into 1400-square feet. Ours was never the spotless home you see in the magazines.
And neither is my adult home.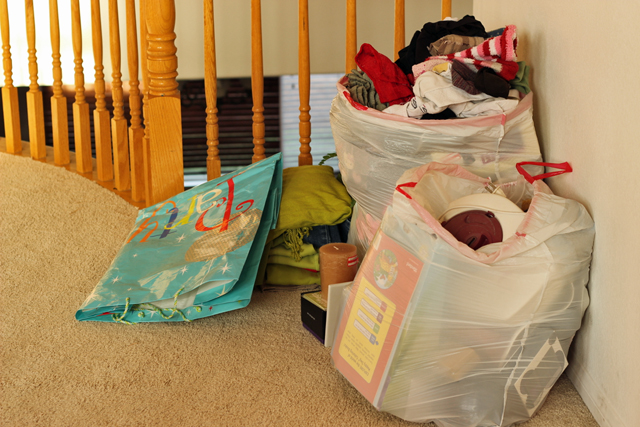 I've done a pretty good job paring down our belongings, but we still deal with messes. A lot. Often. All the time.
Seeing as ours is not a small house by any stretch of the imagination, I can't blame our messes on lack of space. Reading this book was the wake-up call that I have been awaiting for the last 42 years:
We have too much stuff.
The reason that those magazine homes are literally picture-perfect is that they don't boast an abundance of possessions. They're streamlined. And there are storage homes for everything.
You know that mantra, A place for everything and everything in its place?
Well, you can't make that happen if you have more stuff than can easily put in its place.
That was my big A-ha while reading the book. We simply have too much. I suppose that's a good problem to have, but it's also a good amount of work to fix that problem.
Reading The Life-Changing Magic of Tidying Up has been the impetus I needed to get serious about my home management responsibilities. It's one thing to make my kids do chores, but it's a different thing entirely to make sure there isn't so much stuff in our house that it makes chores so cumbersome, difficult, and gosh-darn frequent!
It seems we spend hours every week picking up clutter and relocating it somewhere else. I'm officially fed-up, and determined to get our house — and our lives — streamlined and decluttered.
That's my new mission.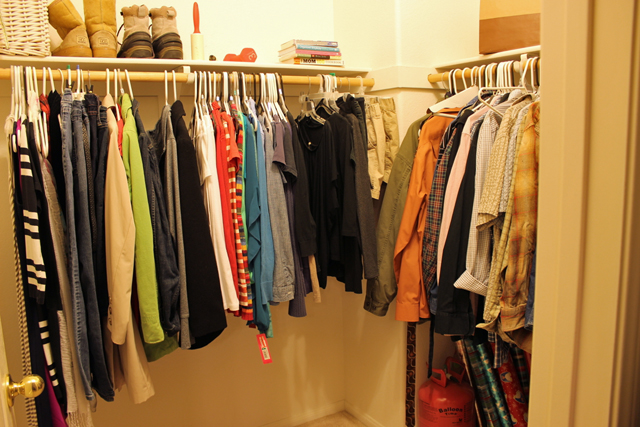 One of the strategies that Kondo recommends goes a bit contrary to how I've previously handled Zone Defense. Instead of decluttering your home one area at a time, she recommends tackling each category of possessions, in a particular order: clothes, books, miscellaneous, and mementos.
Clearly, miscellaneous in a home with children, a homeschool, a musician, hockey fans, and a cookbook author is a very broad category. Yikes!
While this strategy has been a little overwhelming, in the last week, I've handled my clothes and all the books we own. The first was easy. The latter was hard! But, I've got a growing pile of donations to leave my house and it's so much easier and nicer to put away books and clothes.
The idea of not having to declutter all the time is also extremely appealing to me!
I will add the disclaimer that since both these categories are mainly stored in closets in my room, I took care of both those closets while I was at it. Except for mementos (hello 21 years of photographs!), I dealt with all the things in those spaces. I really want to cross them off my list!
Already, the author's suggestion of vertical storage has transformed my drawers as well as our board games.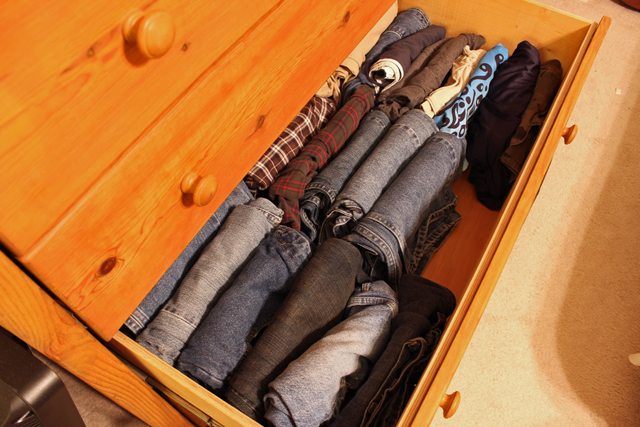 I was so excited about this new way to fold and store clothes, that I redid my husband's clothes. His jaw hit the floor. His two drawers were OVERFLOWING and I had more to add, but once I refolded and stored the items vertically, everything fit. We could also see at a glance everything that was there.
I am going to tackle the living spaces and my office before moving to the kids' rooms, but already I feel really accomplished. Marie Kondo recommends that this "all in one go" period should last no more than six months. I'm trying to keep moving quickly so I don't lose momentum.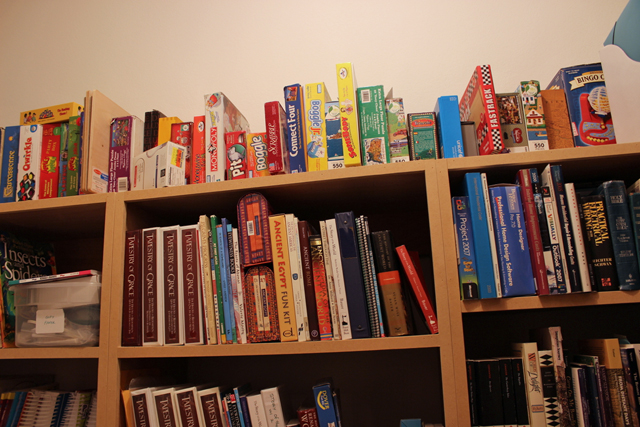 A few caveats about the book: The author is a little OCD about organizing which can seem extreme at times.
Also, she was once a shrine maiden so she has some ideas about possessions and inanimate objects that go contrary to my beliefs and Christian teaching in general. I rolled my eyes a few times, but it didn't overly bother me. Truth can be found anywhere, and I think that the basic messages in this book are valid and good.
(Annie Kate does a great job addressing the spiritual dimension of the book as well as summing up the author's premise here.)
I am having a hard time shaking the zone-mentality; I did my bathroom cupboard because once my room is done, I really want it to be done. By the way, it was so freeing to ditch the humidifier we haven't used in five years as well as curling irons I'd kept since college!
I will let you know in six months if I was able to tidy the whole house "all in one go" and if we're able to avoid rebounding, something the author addresses in detail. So far I've found encouragement and the impetus to tackle our stuff in a way that I haven't felt in a long time.
And our dresser drawers have seen some life-changing magic.
()