5 Educational Gift Ideas for Children
As an Amazon Associate I earn from qualifying purchases. For more details, please see our disclosure policy.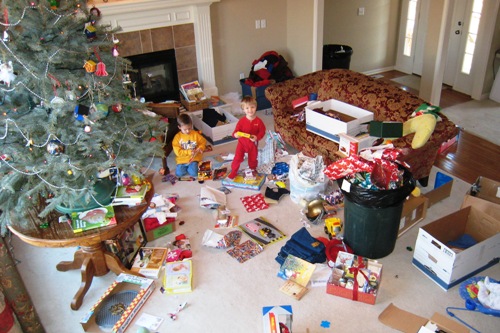 Gift giving is a tricky thing. We want to bless our kids and buy them gifts they like, but we want to encourage healthy pursuits as well. Sometimes those two don't always agree.
But, I'm convinced that a good gift is good for the recipient, challenges the mind, and encourages the child.
Gifts that Teach
I like to get my kids gifts that mean something to them or help them learn more about the things that interest them. In that way, it seems like two gifts in one — a fun thing as well as an education.
As a mom who teaches her kids at home, I find that the boundaries of learning are sometimes hard to define. My kids are learning all the time, though they think that "schooling" only happens from 8 to 3, Monday through Friday. I love to get them gifts that teach.
Here are a few you just might see under our Christmas tree this year.

1. Art Supplies
This post from Simple Homeschool has inspired me to bust out the art supplies for my kids again. Years ago we explored water colors together and had an absolute blast. That was before the girls were born. Now, I realize that the fear of the mess prevents me from exposing them to more art experiences.
FishBoy8 is a born artist. I know he would love a new set of paints and watercolor paper — and a free pass to make a mess.
And while he can handle being cut lose, the girls and FishBoy6 probably need a little more of the crafty kind of painting. While it's an inconvenience to the MOM at times, I think it's a mess worth making. Teaching them the Waldorf method could be good for all of us.
2. Books of Interest
FishBoy13 has recently taken an intense interest in edible foliage. Yes, really. Prompted by an experience at the park when we thought his sister might have eaten a poisonous berry (she didn't), he's started researching all about plants and which are safe edibles. He's checked out many, many books on the topic from the library.
A business colleague sent him this book, and he's so excited about this new addition to his library. I know a  key tome on wild edible plants or even a video to add to the collection will suit him quite well. He's learning all sorts of botany and science and having a blast at the same time. I'm happy to encourage those habits.

3. Science Toys
Years ago my sister sent my dino-loving boy an archaeology set. It included "fossils" embedded in a rock-like substance. Not only did it include replicas of real archaeological tools, but it also provided my boys with a major bonding moment as they reenacted what happens in real life as they took turns chipping away to uncover a treasure.
4. Technology
While every kid dreams of the latest and greatest, technological gadget, those items aren't in our budget. In fact, our boys pretty much fund their own video game habits.
But, I think there's plenty of room for items that help a child grow in his interests, especially if that interest could someday beef up his resume. FishBoy10 is pretty skilled when it comes to computers, cameras, and other digital devices. He's just very intuitive about it. So, our recent purchase of PhotoShop Elements is for him as well as for me.
While a ten-year old doesn't need a sophisticated software program, if he's going to learn about photo editing and graphic design, he might as well learn on something that is standard for that industry, provided it fits the family budget. This one did, so I have no qualms about sharing the software with him.
(I realize that most designers use the bigger PhotoShop packages, but we're just beginners here.)
5. Pretend Play
I'll never forget how happy FishBoy6 was when we gave him this guitar. Oh my! Still makes me smile. He was so happy to have a guitar like Papa's.
While it seems like play kitchens, guitars, and tool sets are just toys, they really do help our kids learn about the world and explore their imaginations.
No matter the age of your kids, there's always some kind of gift to teach them. It doesn't need to be a boring, educational thing. But chances are, each child already has a natural affinity or interest in something that is "real." Find that interest and feed it.
And they'll be off to learning!
What are YOUR favorite educational toys to give?