5 Fun Activities for Toddlers
As an Amazon Associate I earn from qualifying purchases. For more details, please see our disclosure policy.
Make play and learning a dynamic duo. Try out one of these mom-friendly activities with your toddler and make some great memories.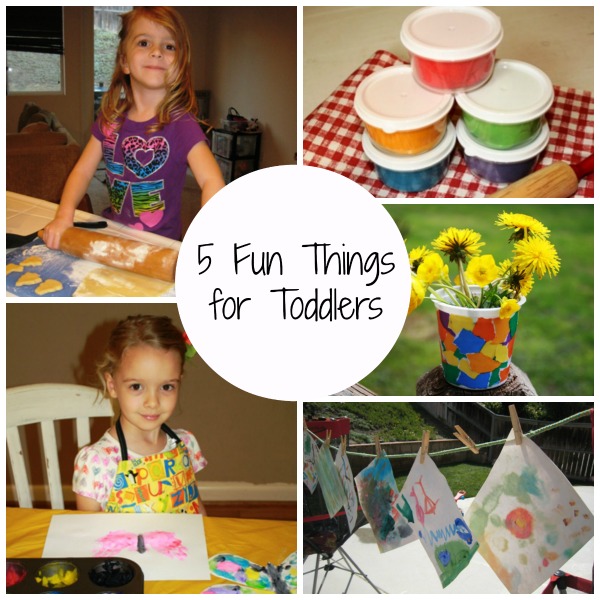 The toddler years can be so much fun! Oh my! There's so much to do and explore. And even a cardboard box or a roll of tape can provide hours of entertainment.
Truly. A friend told me that she gave her kids rolls of transparent tape for plane flights. The kids were kept busy the entire time! Yes!
Crafts and activities with toddlers can be daunting, though. For moms. There's mess. There's wayward thinking and exploring. It's like herding cats who have their tales dipped in paint.
But, it can also be tons of fun. My mom was great about doing those things with my sisters and me when we were little. It's been great fun to provide those opportunities to our kids. (Those girls pictured are my daughter and niece when they were wee ones.
My mom is still much braver than we are. She did hot-melt crayon and plaster o' Paris and who knows what else with us when we were little. Janel and I, we lean on these mom-friendly activities. I promise, you won't get hurt.
Toddler Crafts and Activities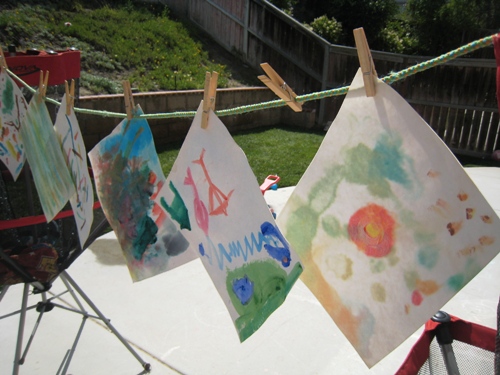 Paint + Toddler does not have to = a nightmare. Here are some tips to take the stress out of painting. With a little preparation, you can relax and let your child explore his creative side.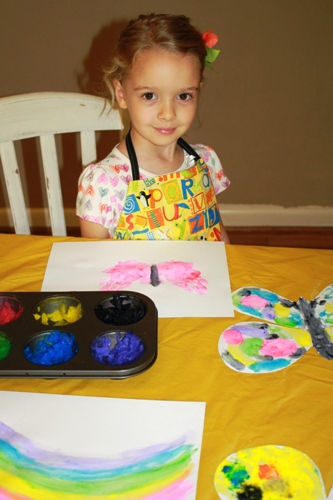 Bust out the aprons and make some homemade fingerpaint with your child. You just need a few pantry staples. Kids love mixing up the colors and getting a bit messy. Just have some wipes nearby for quick clean-up.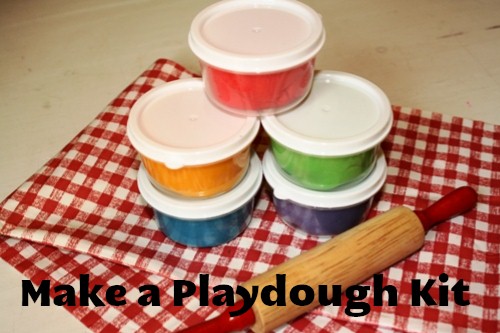 Likewise, homemade playdough is easy to make on your stovetop. Let your child choose the colors.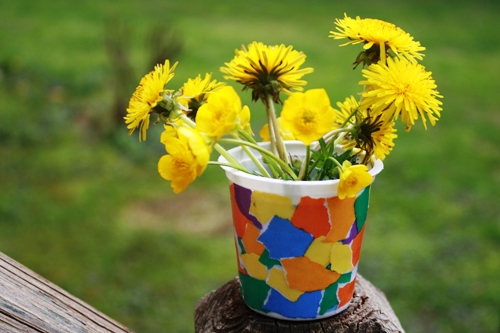 Decoupage something.
Decoupage (or decorating an object by gluing on colored paper) is easy enough for toddlers to do. A yogurt cup can become a mini flower vase. Small glass jars can become candleholders. A shoebox can become a special box for your child's treasures. The possibilities are endless.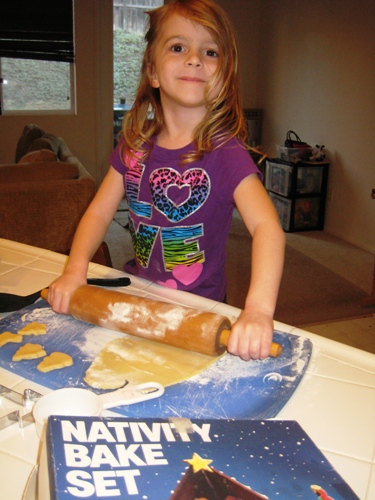 Grab your little sous-chef and get to making something in the kitchen. Pick your child's favorite cookie recipe or try one of these 8 great cookie recipes. Toddlers can help measure, mix, and shape. Want to get really creative? Make sugar cookies, cut out fun shapes, and let your kiddo "paint" them with frosting.
More Family Fun